Fort Lauderdale Wrongful Death Lawyer

Helping Your Family After the Death of a Loved One
If you lost a loved one due to someone else's negligence, you may be awarded compensation for the medical and funeral expenses incurred, for loss of income and support supplied by the decedent, emotional pain and suffering, and more. By discussing your case with a Fort Lauderdale wrongful death lawyer, you can be advised of your legal rights and options and begin taking legal action immediately.
What is a Wrongful Death Lawsuit?
Wrongful death claims are commonly associated with fatalities from car accidents or medical malpractice, but they can stem from any accident scenario in which negligence or wrongdoing on the part of another caused an individual's death. These can include work accidents, boating accidents (or other accidents that occur while engaging in recreational activities), accidents occurring on another's property – where a safety hazard directly caused the individual's death – slip and fall accidents, deaths through nursing home neglect or abuse, and more.
Who Can File a Wrongful Death Claim?
Those who are killed due to the negligence or carelessness of another leave behind immediate family members who may not only be devastated by the loss of their loved one but also by financial losses connected to the unexpected death. A husband, wife, mother, father, or child may have to cope with shock and grief and a future without the income, benefits, services, or other support from the decedent. Their future financial viability may be sorely threatened and their quality of life compromised forever. When all of this is the result of the negligence of another individual or a business entity, family survivors may be entitled to legal compensation in the form of damages through a wrongful death claim or lawsuit.
Personal injury attorneys Craig Posner and Eric Feingold are both excellent attorneys, but more importantly, they are excellent people. I have seen first hand their hard work and dedication to clients. I would not hesitate to recommend their services to others.
How a Fort Lauderdale Wrongful Death Lawyer Can Help You and Your Family After the Loss of Your Loved One
Getting the aggressive and effective legal representation you need in a wrongful death claim may be vital for the future well-being of you and other immediate family members. At Feingold & Posner, P.A., you will find a legal team with extensive experience in documenting and managing such claims through the legal system. Our Ft. Lauderdale personal injury lawyers have 30 years of combined experience in representing clients throughout Florida in claims associated with injuries and wrongful deaths. We have the know-how and the determination to help you obtain the compensation you rightfully deserve in the wake of such a devastating loss as a wrongful death.
Contact our firm today to schedule a free consultation, without any obligation involved.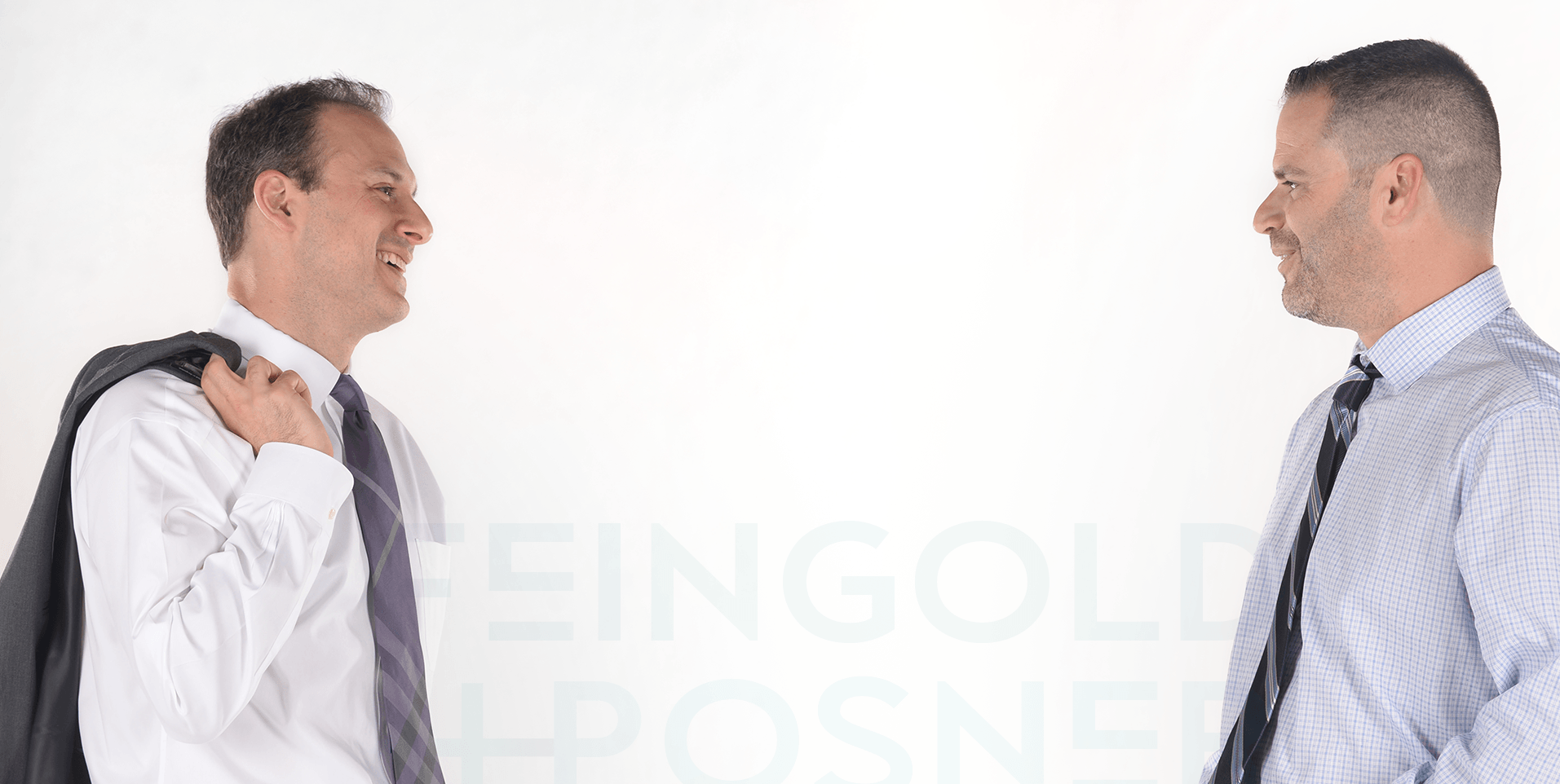 "These lawyers are not only very efficient, but caring as well. I would not hesitate to refer them to anyone."
MATTHEW T. / FORMER CLIENT