Pompano Beach Car Accident Lawyer
Experienced Pompano Beach Car Accident Lawyer Pursues Financial Relief for Clients Who Have Been in Accidents in Broward County and Throughout Florida
Were you involved in a car accident that caused you serious personal injuries and property damage? If another driver or some other party was responsible for causing the crash, you should not have to bear the financial consequences of your injuries and losses. Let a Pompano Beach car accident lawyer demand accountability and justice for you.
At Feingold & Posner, P.A., our attorneys have more than 30 years of combined legal experience. We know the difficulties that you may experience when trying to recover from a devastating car crash. Our firm works diligently to make your legal case as easy and stress-free as possible. We take the time to go over your legal rights and what you can expect in your case, investigate your claims to determine your options, and aggressively pursue every avenue to get you the compensation you need and deserve. 
Don't wait to start pursuing financial recovery and justice when you have been hurt because of someone else's carelessness that caused a car crash. Reach out to Feingold & Posner, P.A. for a free initial case evaluation to go over your legal options with a Pompano Beach car accident lawyer from our legal team. 
Car Crash Statistics
Statistics published by the Florida Department of Highway Safety and Motor Vehicles reports that, during the period of 2018 through 2020, Broward County experienced an annual average of 38,749 motor vehicle accidents that resulted in injuries and/or fatalities, with annual averages of 22,433 injuries and 240 fatalities. In addition, Broward County had an annual average of 23,251 crashes that resulted in only property damage. 
Common Causes of Car Accidents in Pompano Beach
Many car accidents that occur in Pompano Beach are attributable to driver error or negligence. Some common causes of crashes include:
Speeding and driving too fast for road or weather conditions
Tailgating
Reckless driving
Driving under the influence of alcohol/drugs
Drowsy or fatigued driving
Distracted driving, including texting while driving
Failing to yield the right of way
Running red lights and stop signs
Illegal turns
Unsafe lane changes
Failing to use indicators or check mirrors
Failure to stay in lane
Deferred car maintenance
Driver inexperience
In addition to driver-related causes of car accidents, other factors that contribute to crashes include adverse weather conditions, car or auto part defects, and poor road conditions or road/intersection design.
Big thanks to Eric and Doug for doing a great job with the handing of my auto accident. I highly recommend them!
What Actions Can You Take to Protect Your Rights after a Car Accident?
When you have been involved in a car accident, there are steps you can take to preserve your rights and ensure you are in a good position to pursue financial compensation for your injuries and losses. These steps include:
Using your cell phone to take photos or video of the accident scene and vehicle damage, if you are physically able to do so
Seeing a doctor or other medical provider soon after the crash to have any injuries you suffered in the accident diagnosed
Following your treating provider's instructions and recommendations, not putting off treatment of your car accident injuries
Keeping bills and invoices for expenses related to the accident, as well as copies of your income records if you miss time from work or suffer a reduction in your wages following the crash
Beginning a journal to document the pain and physical impairments that you suffer because of your injuries and medical recovery
Finally, make time to speak with a Pompano Beach car accident lawyer at Feingold & Posner, P.A. to talk about the next steps in pursuing financial recovery in your case. 
Financial Recovery Available When You've Been in an Accident
If you have been injured in a car crash that was caused by another driver or party, you may be entitled to seek compensation for expenses and losses that you incur due to the accident, including for:
Car repair costs, or reimbursement of the value of your car if it was totaled in the accident
Medical and rehabilitation expenses, including costs of long-term care for permanent disabilities such as home renovations or home health care
Lost wages/income if you miss work or have to move to a light/modified duty position that pays less while you recover from your injuries
Lost future earning ability caused by permanent impairments to your ability to work
Physical pain and emotional distress
Loss of quality of life because of disabilities or permanent scarring/disfigurement
How Will a Pompano Beach Car Accident Lawyer from Feingold & Posner, P.A. Help You to Seek Accountability and Justice from a Negligent Driver or Party?
While your time and energy are focused on recovering from serious injuries that you may have suffered in a car crash, you deserve legal representation that will aggressively pursue your claims and fight to recover compensation for your losses. Let a Pompano Beach car accident lawyer at Feingold & Posner, P.A. help take the stress of your case off your shoulders by:
Investigating the crash to secure evidence and witness testimony we can use to build your case
Gathering records of your expenses and losses to calculate the compensation you may be entitled to
Identifying liable parties and applicable insurance coverages
Filing claims for compensation on your behalf to begin pursuing fair compensation for you through negotiated settlements of your case
Taking your claims to court and advocating at trial when necessary to demand full recovery and justice for the injuries and losses that you have suffered
Contact Our Firm for a Free Case Evaluation to See How Our Pompano Beach Car Accident Lawyer Can Make a Difference for You
If you have been injured in a car accident that was caused by somebody else's negligence or fault, turn to Feingold & Posner, P.A. for help with pursuing financial compensation for your expenses and losses. Contact us today for a free, no-obligation consultation to discuss what our firm can do to make the claims process as smooth and stress-free as possible for you. 
About Pompano Beach, FL
Pompano Beach is a city in Broward County, Florida, located along the Atlantic Coast just north of Fort Lauderdale. Pompano Beach is named for the Florida pompano, a fish that is found along the South Florida coast. The area around present-day Pompano Beach began developing in the early 20th century with the construction of the Florida East Coast Railway. Pompano Beach became the southernmost settlement in then-Palm Beach County and was formally incorporated in 1908. In the early days, Pompano Beach was settled by farmers who had moved from more northern counties in Florida that had recently suffered winter freezes that devastated citrus groves. Pompano Beach began rapidly growing starting in the 1950s, as veterans returning from World War II settled in the area, with growth continuing through the 1990s and 2000s as people and families relocated from northeastern states. In recent years, Pompano Beach has undertaken redevelopment and revitalizations of its beach corridor, old downtown area, and Hammondville/Martin Luther King corridor. 
Frequently Asked Questions about Car Accidents in Pompano Beach
FAQ: Should I hire a lawyer after I've been involved in a car accident?
While you might consider handling your insurance claim after a car accident on your own, you can make the process much easier and potentially more successful by working with a Pompano Beach car accident lawyer. A lawyer will have experience with investigating car accidents and securing relevant evidence. Your attorney can also document your expenses and losses so that you know the proper value of your claim. Finally, a lawyer can handle communications and negotiations with the insurance company on your behalf, looking out for your interests while aggressively pursuing maximum compensation for you.
FAQ: Do I have a claim if I was partly to blame for the accident?
You can still pursue a car accident claim if you were partly or even mostly at fault for the crash. Florida's comparative fault law states that you are not barred from pursuing a claim for compensation for your injuries that you may have been partially responsible for. However, under the law, you will also be held liable for a portion of your losses and expenses in proportion to your share of fault for the car accident. For example, if you ordinarily would have been entitled to recover $100,000 in compensation after a car accident, but you are found to have been 30 percent at fault for the crash, your award can be reduced by $30,000 to reflect your share of fault. But the law still allows you to recover compensation for losses that another party is liable for.
FAQ: How long does a car accident case take?
It can be difficult to predict how long it may take to resolve a car accident claim. Some cases can be settled in as little as a few months, while other cases that go to court and to trial can take years to resolve. Cases can take longer if you have suffered serious injuries and disabilities, incurred substantial losses and expenses, or if the party or parties you are pursuing compensation from contesting their liability or share of fault for your injuries. At Feingold & Posner, P.A., we work diligently to recover fair and full compensation for you as quickly as possible, while also being prepared to fight your case in court or at trial if necessary to ensure you obtain as full a financial recovery as possible.
FAQ: When do I need to file a lawsuit in my case?
Florida's statute of limitations on car accident claims typically gives you four years from the date of an accident to file a lawsuit against the driver or other parties at fault for the accident. If you wait until after the statute of limitations has passed on your car accident claim to file a lawsuit, your case will likely end up being permanently dismissed by the trial court. This makes it important to speak with a Pompano Beach car accident lawyer soon after a crash to have as much time as possible to investigate and prepare your case.
FAQ: Can I still recover compensation if the at-fault driver doesn't have insurance?
Yes, you may have other options for seeking insurance coverage and compensation when the driver who hit you doesn't have liability insurance. First, as Florida is a no-fault state, you are entitled to turn to your own insurance provider for compensation from your policy's personal injury protection coverage for your medical expenses and lost wages. If you have financial expenses not covered by your PIP coverage, you might also have the option of filing a lawsuit against the at-fault driver, or filing a claim with your insurer if you have purchased uninsured motorist coverage with your policy.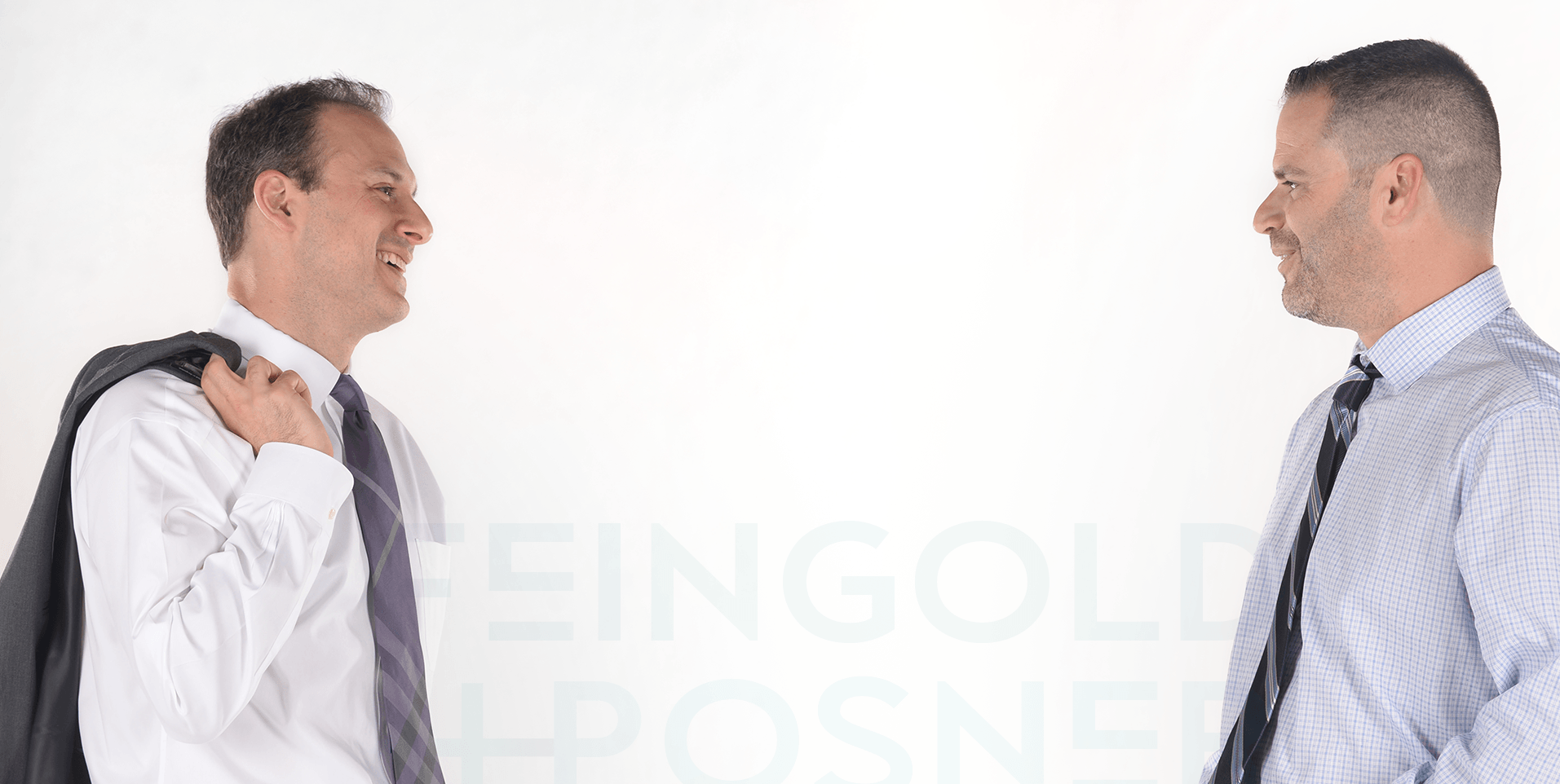 "These lawyers are not only very efficient, but caring as well. I would not hesitate to refer them to anyone."
MATTHEW T. / FORMER CLIENT