Plantation Motorcycle Accident Lawyer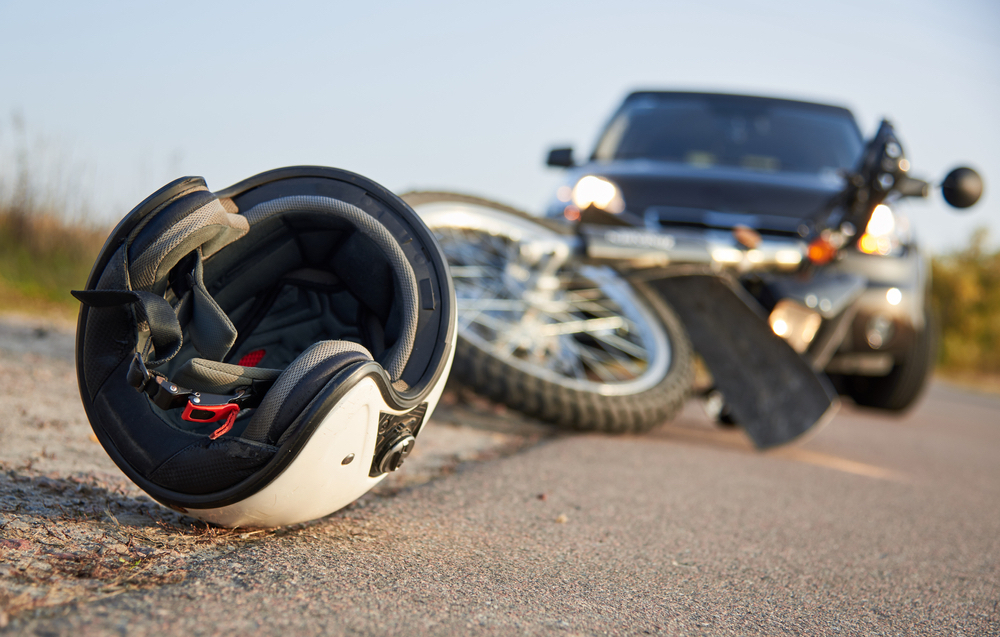 Experienced Plantation Motorcycle Accident Lawyer Protects the Rights of Injured Motorcycle Crash Victims
Areas around Plantation are known for their high risk of motorcycle accidents. The risks can be even higher for motorcyclists. If you suffer injuries in a motorcycle crash, you should not wait to discuss your legal options with a Plantation motorcycle accident lawyer from Feingold & Posner Accident Injury Lawyers. We listen to our clients' stories, work hard on their behalf to secure the most compensation they can recover under the law. We remain in touch with our clients throughout their cases, communicating every major development and helping them to make the best possible decisions in their claims. CONTACT us today.
Common Causes of Motorcycle Accidents in Broward County
Accidents involving automobiles, motorcyclists, and pedestrians in Plantation and the surrounding area, and in Broward County generally, rank amongst the highest rates in Florida and even in the nation. In fact, the rate of traffic fatalities in the Plantation area is the fifth highest in the nation.
Why?
Even when a motorcyclist takes every precaution possible, accidents still occur.
The most common causes of motorcycle accidents in Broward County include:
The drivers of larger vehicles do not always spot motorcyclists. When drivers fail to check their blind spots when changing lanes or making turns, they can end up in motorcycle accidents.
Motorcycles are less stable than most other vehicles, and when motorcyclists make fast or sharp turns, they can quickly end up in an accident.
Collisions at intersections are a common occurrence with motorcycles as well as other motor vehicles.
Head-on collisions are one of the primary causes of deadly motorcycle accidents, and these often occur when drivers or motorcyclists attempt to turn corners blind, or operate their vehicles under the influence of alcohol or drugs.
Motorcyclists and vehicle drivers can cause accidents when they fail to follow traffic laws. This negligence might take the form of speeding, weaving suddenly between lanes, or not using turn signals.
Many motor vehicle drivers improperly calculate how much time they have to make a left-hand turn and end up colliding with motorcyclists.
Motorcyclists who speed and weave in and out of traffic often find themselves responsible for causing accidents that often leave them the most injured.
Motorcyclists in Broward County
In the Plantation area alone, one year saw 715 accidents involving motorists and bicyclists, which is consistent with the region's accident statistics in general. What this means to say is this statistic is also well above the norm, further evidencing the region's inherently dangerous driving environment. The Plantation area has a few specific roads in which motorcycle accidents occur more frequently.
This is partially because these areas are frequented by motorcyclists heavily, and include:
Motorcycle accidents are common on Route US 1 in Broward County, Florida
Interstate 595
I-95
Davie Boulevard
University Drive and 595 West
The SawGrass Expressway is another notable spot
The Florida Turnpike
Broward Boulevard
Griffin Road
These local roads and highways constitute the areas where motorcycle accidents most frequently occur. Approximately 80 percent of motorcycle collisions in Florida result in an injury or death to an occupant. Victims of Florida motorcycle accidents can seek their just compensation for the injuries sustained by an accident caused by another driver's negligence, by bringing lawsuits against negligent parties in pursuing personal injury claims.
Great guys who take their job seriously. They took care of me when I had my accident and made sure I was walked through 100% of the way.
If You Are in A Motorcycle Accident
Motorcyclists are at a notoriously higher risk than passenger vehicles to be involved in an accident. Everybody has seen the signs about sharing the road and respecting and watching out for motorcyclists for a reason, they as a group of motorists are at the highest risk of being involved in an injurious accident.
Often, motorcyclists are not at fault in an accident as the negligence of other drivers is a frequent cause of motorcycle accidents. When you add one of the most precarious regions for safe driving in the country, the Broward County Florida region, the already high risks motorcyclists face on the open road magnify substantially.
The Value of an Experienced Plantation Motorcycle Accident Lawyer
If you suffer injuries in a motorcycle accident in the Broward County area, you need an experienced Plantation motorcycle accident lawyer at your side to represent you in your claim to be compensated for your injuries.
Feingold & Posner Accident Injury Lawyers are the firm to call given our substantial experience and track record of success handling motorcycle accident injury cases. The risks of using a firm that lacks the resources and track record of Feingold & Posner are immense relative to your claim being given full and proper representation to entitle you to the compensation you deserve.
An experienced accident injury firm like ours not only offers the best representation to handle your case but offers a payment plan that's reasonable for an individual dealing with medical costs and other expenses from their accident and injury. Instead of charging a retainer fee or billing hourly, our firm works on a contingency fee basis, which means we don't get paid unless we successfully resolve your claim and receive compensation for your injuries.
Thus, with expenses already mounting following any motorcycle accident and injury, it is a financial breath of fresh air to know you can obtain our legal services without having to pay anything out of pocket up front. In fact, you don't pay anything unless our firm successfully resolves your case. After successfully resolving your case, all our legal fees will come out of your settlement money as a percentage, so we don't get paid until you do.
CONTACT Feingold & Posner Accident Injury Lawyers today either online or by calling 954-807-4665 today.
Plantation Motorcycle Accident FAQ
How Do Drivers Cause Motorcycle Accidents?
Many people just assume that the motorcyclist was at fault for the accident since people think they are risky people. That is far from the truth. In fact, when cars and motorcyclists crash, it is the driver who is often to blame. One research study showed that car drivers are to blame for motorcycle crashes 60 percent of the time.
Here are some of the ways that drivers can cause motorcycle accidents:
— Tailgating bikers and not giving them enough space
— Making an illegal left turn and cutting across the biker's space
— Crashing into drivers when they are texting or otherwise distracted behind the wheel
— Not paying enough attention to see the motorcyclist in their blind spots
Injured motorcyclists and their families should always contact an attorney to discuss their case regardless of what their impression is about what happened.
Why Are Motorcycle Crashes More Likely to Cause Serious Injury?
If you or a loved one are in a motorcycle accident, you stand more than a 75 percent chance of suffering injuries. In a recent year, there were 8,037 motorcycle crashes in the State of Florida. Of those crashes, there were 517 fatalities.

Motorcyclists have nothing whatsoever to absorb the shock of the collision from the car. They may be wearing safety equipment, but it is just them and their bike with nothing to protect them. Also, most bikers fall from their bikes in the crash, and their body hits the pavement, often at high speed.
Are Motorcycle Accident Settlements Worth More than the Average Case?
In many cases, yes, but that has nothing to do with any special rule about motorcycles. Your accident settlement will be entirely dependent on your own injuries and how much you have suffered. If you get a large check in a motorcycle accident case, it means that you or a loved one suffered severe injuries. Motorcycle accidents can cause the following severe injuries:
— Fractures
— Traumatic brain injuries
— Neck and spinal cord injuries
— Road rash
— Internal injuries
— Wrongful Death
Each of these on their own could result in severe consequences, and they may result in a high settlement if someone else was to blame.
What if My Loved One Died in a Motorcycle Accident?
Like every state, Florida has a law that allows family members to file a wrongful death lawsuit against the responsible driver. If there is a surviving spouse, they file this case. Children would also have the ability to join this lawsuit. Florida law would establish an order of precedence if the deceased did not have a will in place before the accident. A wrongful death lawsuit would compensate the family for what they lost when their loved one passed away. This could include:
— The lost future earnings of the deceased
— Their own emotional trauma and grief
— Compensation for the loss of the deceased person's presence and support
If your loved one did not die immediately, you might also be able to receive money for their losses between the time of the accident and their death.
The Insurance Company Offered Me a Settlement. What Do I Do?
You should never try to deal with an insurance company on your own. They have better knowledge than you, and this includes what your case is worth. If the insurance company is offering you a quick settlement after the accident, you can probably include this under the heading "too good to be true." They may only be offering a quick settlement because they know that you would get far more if your case went to court, and they want to protect their own exposure.

Always have an attorney review the settlement offer to see if it fairly pays you for your losses. When you accept the check, you literally sign away your legal rights. A settlement agreement would contain a release that does not allow you to recover any more for your injuries if you settled the case for too little. Always have a clear idea of how much you could recover before you agree to anything with the insurance company.
What Happens if I Receive a Claim Denial or the Insurance Company Will Not Be Reasonable?
Remember, your legal rights belong to you, and you can always take the matter to court. Some injured people have to file a lawsuit and start the litigation process. This does not end your efforts to settle your case. In some ways, a lawsuit is another step in the settlement process because you expect to keep talking to the defendant during the case. Filing a lawsuit does not mean that your case is guaranteed to go to a jury. In fact, most cases never reach a jury because they settle before the case reaches that stage.

Going to court will add time to your case, and there is a risk that the jury will issue a verdict for the defense. However, it may be an unavoidable step if the other side will not be reasonable during settlement negotiations as you will need to up the legal pressure on them.
When Should I Hire a Motorcycle Accident Attorney?
You or your family should begin speaking to Plantation motorcycle accident lawyers as soon as you can after your crash. Motorcycle crashes often mean that someone has suffered a serious injury. This means that you and your family are in no condition to deal with the legal process that could include gathering evidence and dealing with the insurance company.

In addition, Florida law only gives you two years from the time of the injury to file a lawsuit. This is called the statute of limitations, and it is a hard deadline. Ideally, you do not want to wait until close to this deadline to act. Not only could you lose the right to sue, but it will delay the check that you may badly need. The legal process takes time, and hiring an attorney could get it started quickly. You really cannot afford to delay your case.
What if I Don't Have the Money to Hire a Lawyer?
Don't worry. You don't need to have any money in your bank account to hire a lawyer after a motorcycle crash in Plantation. We will not ask you for a retainer fee, and we will not send you bills along the way by the hour.

As your attorney, we receive payment only if you receive a settlement check or jury award. When we agree to represent you, we take the risk of not being paid for our time if you don't receive money. You would not need to write us a check. If you receive money, a percentage of your recovery will go directly to your lawyer as compensation for their services. Money should never get in the way of hiring the legal help that you need for your case. Contact a Plantation personal injury attorney today and we can assist you with the legal claim process.
Contact A Plantation Motorcycle Accident Lawyer Today
Feingold & Posner Accident Injury Lawyers
1380 N University Dr Suite 100,
Plantation, FL 33322
Phone: 954-807-4665
Online Form: Contact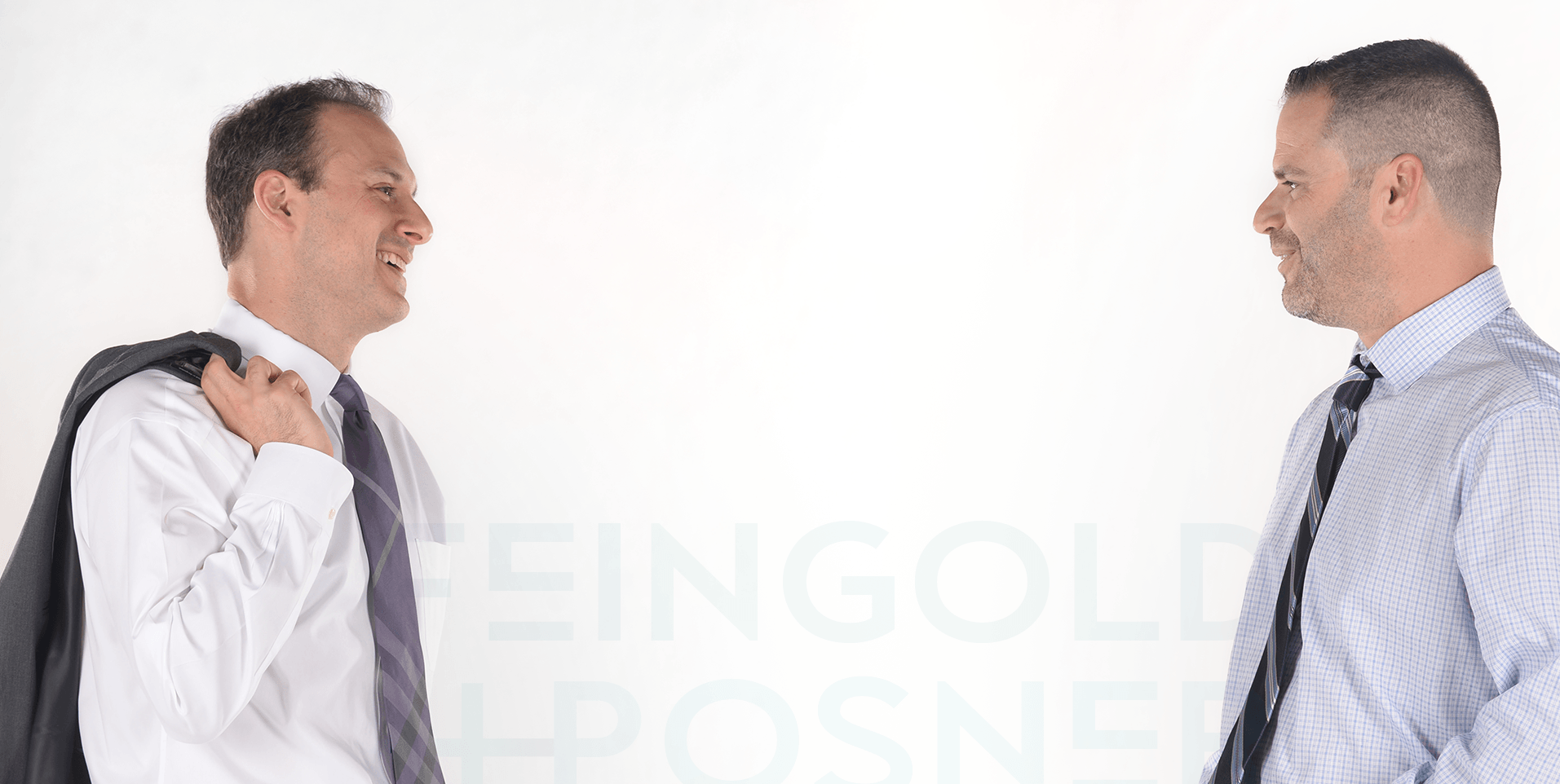 "These lawyers are not only very efficient, but caring as well. I would not hesitate to refer them to anyone."
MATTHEW T. / FORMER CLIENT