Plantation Premises Liability Lawyer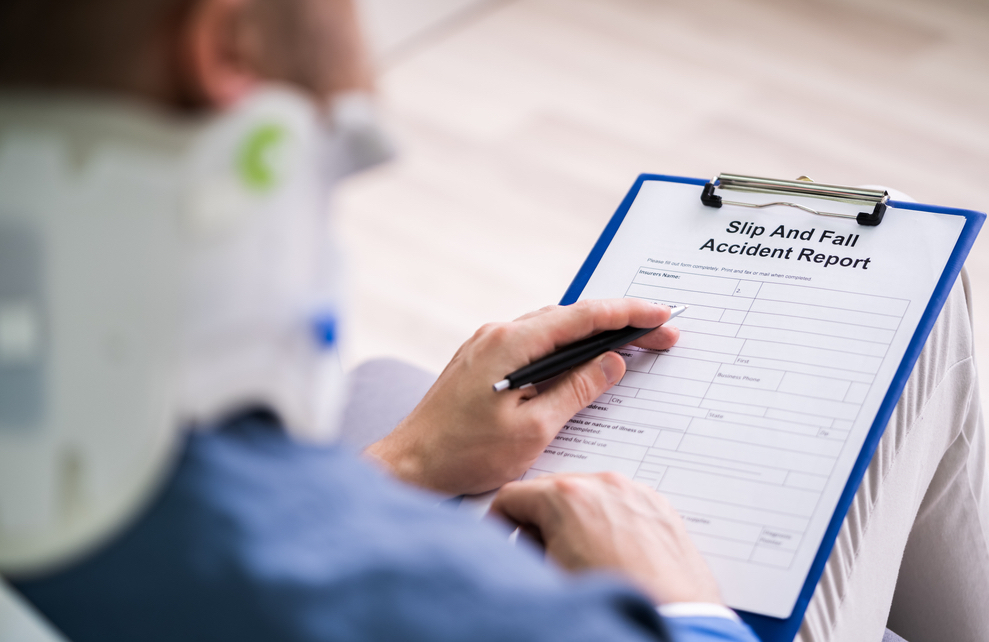 Skilled Plantation Premises Liability Lawyer Vigorously Pursues Financial Recovery for Clients Injured on Someone Else's Property
Premises liability law addresses injuries you might suffer due to a dangerous condition on someone else's property. There is no definitive list of dangerous conditions, but all of them create a substantial risk of harm under certain circumstances. Proving these claims can be challenging, so you want the right Plantation premises liability lawyer to handle your claim. Do not wait to CONTACT Feingold & Posner Accident Injury Lawyers for help.
Common Premises Liability Accidents
While all premises liability law relies on negligence as its basis, there are a wide variety of cases that could fall into the category. Here is what you should know about each of the common types of cases:
Slip and Falls
This is by far the most common premises liability accident. A property owner or someone who has control over it does not take the appropriate care to keep passageways and common areas hazard-free for people invited onto the property. While some dismiss slips and falls as minor incidents, they can cause serious injuries. Neck and back injuries can stay with you for the long term, and hitting your head could mean a traumatic brain injury.
Not every fall will make you eligible for compensation. The defendant needs to act unreasonably to be negligent. For example, if you fell a minute or two after someone spilled something in an aisle, that may not be the defendant's fault. Slip and falls rely heavily on facts and evidence gathering, and a lawyer could help investigate your injury.
To learn more about your head injury or trip and fall, call our Plantation slip and fall accident lawyers or TBI accident lawyers.
Construction Site Falls and Debris
This is one of the most common ways that people suffer injuries on the job. The compensation that you receive depends on where the incident happened. If you are an employee, and your fall happened on the job, you would need to file a workers' compensation claim because you cannot sue your employer. You could sue a third party, such as another contractor, if they were responsible for your injury.
If you are a passerby, you could file a lawsuit if you sustained injuries due to debris falling from a construction site or something that is left in a public passageway. Construction sites often encroach onto sidewalks, and the contractor assumes liability if their equipment or debris injures people.
Hotel Accidents
Hotels are another common area where people suffer injury.
Here are some examples of hotel premises liability injuries:
Broken plumbing causing you to be burned by hot water
Frayed carpet causing you to trip and fall
Suffering an assault as a guest in the hotel
Injuries coming from electrical outlets and devices
Leaving hazardous materials in the rooms and halls
Construction or maintenance equipment injuring people in common areas
Failing to secure the premises with working locks and security
The hotel owner and operator can be legally liable for the safety of their guests in a premises liability lawsuit, regardless of the star level of the hotel.
Dog Bites
Dog bites are a little different from the average premises liability case. When the bite happens on private property, the first question is always whether you had the right to legally be on that property. For most people, the answer would be yes. Dogs tend to attack small children the most often. Since they are on the same level as the child's neck and face, the injuries can be severe.
In Florida, strict liability is the law for dog bites. So long as you had a right to be where you were, the dog owner will be liable for your injuries. The dog's history and whether they bit before does not matter at all. In Florida, there is no "one free bite" for dogs. The only way that a dog owner might try to defend themselves against a lawsuit is by claiming that the victim provoked the dog. Otherwise, so long as you were not trespassing, you deserve financial compensation.
Elevator and Escalator Accidents
For purposes of premises liability, an escalator and elevator are parts of the grounds. A building or store owner has a responsibility to continuously inspect and maintain these because they can be very dangerous when they malfunction.
Elevators can:
Fail to level at a floor
Drop suddenly
An abrupt stop
Not be completely closed, causing someone to fall into the elevator shaft
Escalators present these risks:
Sudden stops and starts
Hands and feet getting trapped in gaps
Slippery stairs causing falls
Some elevator and escalator accidents are so dangerous that people do not survive their injuries.
Personal injury attorneys Craig Posner and Eric Feingold are both excellent attorneys, but more importantly, they are excellent people. I have seen first hand their hard work and dedication to clients. I would not hesitate to recommend their services to others.
Swimming Pool Accidents
Anyone who invites you to swim in their pool could be liable when you are hurt. This includes friends with backyard pools and establishments such as hotels and amusement parks. The level of responsibility that a pool owner has to you depends on your status on the property.
There are three different levels:
An invitee is someone who is a patron of a pool that is open to the public, regardless of whether it charges a fee or not. Owners must reasonably maintain the pool to keep their invitees from suffering injuries.
A licensee is someone like a friend who uses a pool in someone's backyard. There is less of a duty, but owners must still warn them of dangers that are not obvious.
A trespasser is not owed any duty by the pool owner unless they are a child. In that case, the pool owner must have some protection that a child cannot easily enter the pool. When it comes to a regular trespasser, all the property owner must do is not harm them.
Note that if you were injured by a defective part in the pool, such as a drain, you may have a possible product liability lawsuit against the manufacturer.
Playground Accidents
Every year, over 200,000 children end up in the emergency room from playground injuries. While some of these are unavoidable falls, others happen because the playground or the equipment itself is poorly maintained. The playground owner, whether it is the municipal government, school system, or building owner, must take reasonable care to keep the playground in a safe condition.
In addition, the person charged with supervising the child and their employer could be held liable. Defendants who own playgrounds could reasonably foresee that children would be on the property, and they must protect against reasonably foreseeable injuries.
In some cases, the injury may have been caused by defective playground equipment. In that case, you can sue the manufacturer in a premises liability claim.
Electrical Accidents
Stores or homes could be carelessly wired, and this could cause electrocution and burns. There are serious injuries. Businesses need to properly enclose exposed wires and not allow their customers to come into contact with outlets. Landlords need to keep the electrical outlets and wiring on their property in good repair.
They should periodically check the safety and do maintenance as necessary. If not, this contradicts their legal duty to keep premises in a reasonably safe condition.
Parking Lot Accidents
Even though the parking lot is outside a store or a building, it is still part of the premises. In fact, this is where many personal injuries happen. While the property owner may not be liable for car accidents in its parking lots, it can be responsible when something else happens to you in their lots. This includes being physically attacked and tripping and falling on the pavement. Owners need to take the same care of their parking lots as they do the inside of their building. If there is broken pavement, they need to fix it quickly. They cannot pretend not to know about the dangerous conditions in their parking lot.
Two common reasons why property owners are liable for parking lot incidents are when they fail to clear debris from the parking lot and when they do not provide adequate security. They could leave equipment on the pavement or some other hazard that could trip up an unsuspecting pedestrian.
Call A Plantation Premises Liability Lawyer Today
Call us if you sustained injuries on someone else's property. We can explore your legal options with you, launch an in-depth investigation to determine if you have a strong case, and if we all agree to go forward together, we can fight on your behalf to recover the compensation you deserve for your injuries.
You can reach Feingold & Posner Accident Injury Lawyers at 954-807-4665 or through our CONTACT page. We look forward to helping you!
Plantation Premises Liability FAQs
What evidence do I need to prove a premises liability claim?
Besides meeting the standard four-part negligence test, there are several things that you would need to prove in your premises liability case. They are:
— The conditions at the time you suffered injuries
— That the owner knew or should have known about the danger
— That you suffered an injury

You could use the following types of proof for your premises liability case:
— Eyewitness testimony from people who either saw your injury happen or were otherwise familiar with the conditions at the time of the incident
— Pictures of the scene both before and after your accident
— Maintenance logs that could show what the property owner did and did not do to fix any dangerous condition
— Video camera footage that has either your accident or the conditions surrounding it
— Medical records that show the nature and the extent of your injuries

These are not always easy to get, and the defendant may make it difficult to get some of these, knowing that they are at fault. At Feingold & Posner Accident Injury Lawyers, we get right to work after you hire us, gathering the evidence that you need to prove your case.
Can the insurance company deny my claim?
The insurance company may try to deny your claim, but it is not the final decision-maker. While the insurance company cannot act in bad faith, they may deny the claim in the first place for many reasons. They include:
— They believe that you were at fault for the accident
— They think that there is insufficient proof to show that someone else was responsible
— They do not believe that you were injured or that your injury was connected to the accident
— The claim is not adequate documented, or it failed to follow their requirements
You can challenge the insurance company's denial. If they do not pay the claim, you can file a lawsuit, and the jury will decide whether you are entitled to money. If the insurance company has acted in bad faith, you can sue them directly for denying the claim. The potential that the insurance company can deny the claim is another reason why you should have an attorney handle the details on your behalf. The insurance company may deny the claim, but it may not always stand up in court.
The insurance company called and offered a settlement – what should I do?
The insurance company has the motivation to settle your claim early. The liability for your accident may be very clear, and now they are thinking about their own finances. They have actuaries and adjusters on their side who know the value of your claim to the dollar. You need this information too, and you will not have it without an attorney who can evaluate your case.

You do not have to accept whatever the insurance company offers. You are in negotiations with them because you are the one with the legal right to compensation. If the insurance company does not offer enough, you have the legal right to file a lawsuit. Therefore, if the settlement offer is inadequate, you have every right in the world to reject it and file a demand of your own.

Usually, an entire negotiation process must occur before your claim settles, and it often does not happen on the first settlement offer. Counteroffers are a part of the process since the insurance company seldom makes its best offer first.
Should I hire a premises liability lawyer?
Premises liability cases are not always easy to prove and win. While the standard for negligence is the same as any other personal injury case, what is considered unreasonable is a little different in a premises liability case. Unless you are dealing with something straightforward like a dog bite, you would usually need to show that the property owner knew or should have known of the dangerous condition. Insurance companies deny premises liability claims at a higher rate than things like car accidents, so you need a lawyer to gather the evidence and prove that someone else was negligent.

Beyond that, you also need someone who knows the value of your claim. A $50,000 settlement is counterproductive when your claim can be worth twice as much. The insurance company knows that full well, and everything that they do is to give you less than they should. A lawyer is your protection against someone compromising your legal right to compensation when someone else is at fault for your injuries.
How much does a premises liability lawyer cost?
Nothing upfront. One of the first questions we hear is how we receive payment for our time and services. Our clients are going through a difficult financial time, and money is tight. They do not have the funds to pay a retainer to a lawyer. The good news is that you do not have to do this. Personal injury law recognizes that people have uncertain cases with limited money available. If you had to pay a lawyer hundreds of dollars an hour, you would never be able to afford to take the steps necessary to get compensation.

Your lawyer shares in the risk of your case, as they do not receive any payment in the beginning or even during your case. In fact, we only get paid if you receive a settlement of a jury award. Then, we receive a set percentage of your recovery.

This is one of the most worthwhile investments you can make. Without a lawyer, you run the risk of blindly settling your claim for less than its value, and you would never even know. That you pay nothing out of your pocket should make getting legal help one of the easiest decisions you will ever make.
Who Are Possible Defendants in a Plantation Premises Liability Case?
Depending on who was responsible, here are some of the possible parties that you may sue in your case:
— The City of Plantation
— A landlord
— The property management company
— A retail establishment
— A restaurant or bar
— A university or school (especially if you suffered an attack on campus)
Our lawyers work to figure out who caused the injury. In some cases, we can find more than one possible defendant, and you can sue two or more defendants. It is always better to err on the side of naming multiple defendants if you have a reasonable legal claim, because with more insurance policies in play, we can recover more compensation for you—and that's especially important when you sustain catastrophic injuries to the spinal cord or brain, which can cost you millions of dollars to treat.
Contact A Plantation Premises Liability Lawyer Today
Feingold & Posner Accident Injury Lawyers
1380 N University Dr Suite 100,
Plantation, FL 33322
Phone: 954-807-4665
Online Form: Contact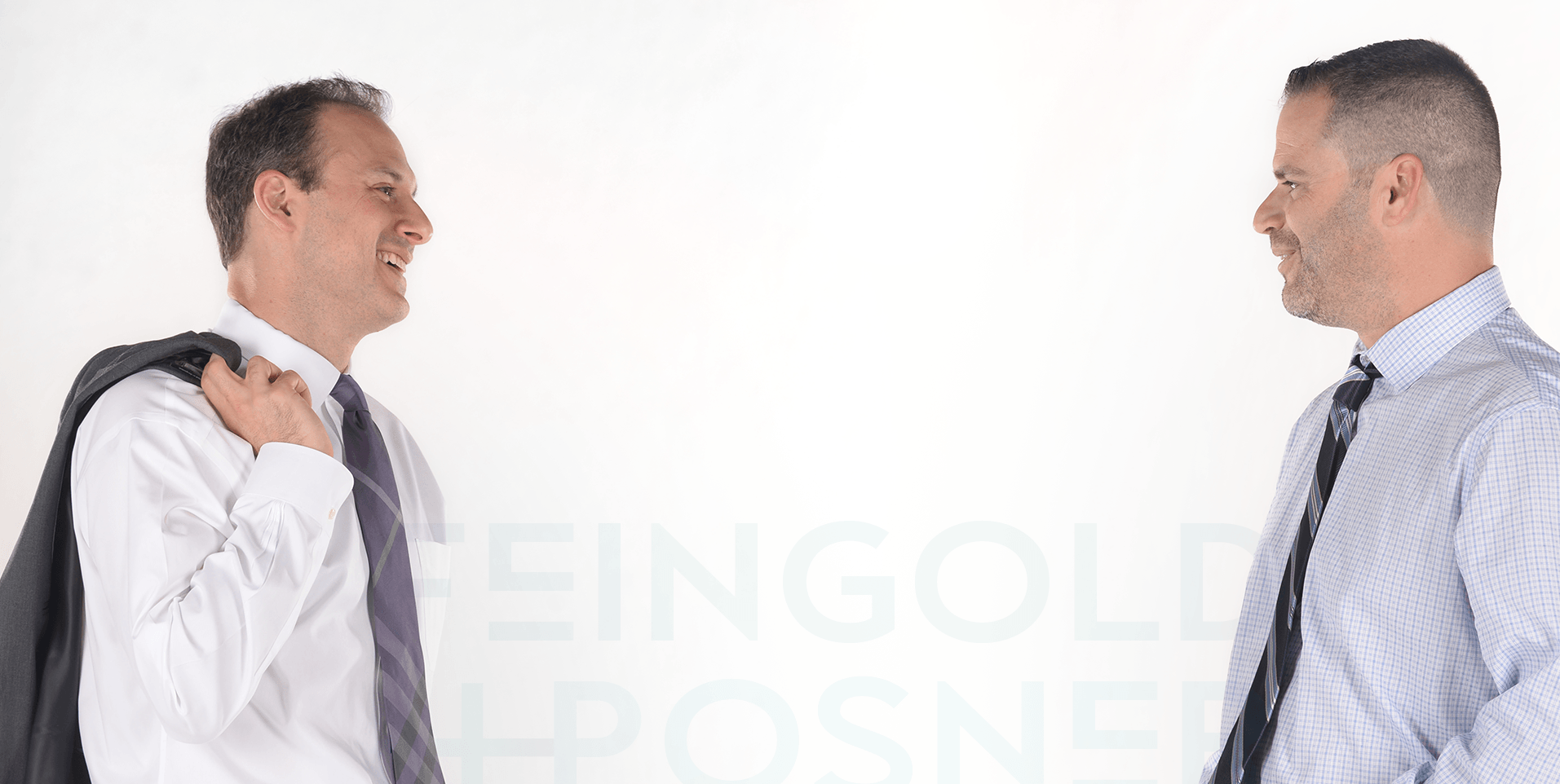 "These lawyers are not only very efficient, but caring as well. I would not hesitate to refer them to anyone."
MATTHEW T. / FORMER CLIENT