Plantation Spinal Cord Injury Lawyer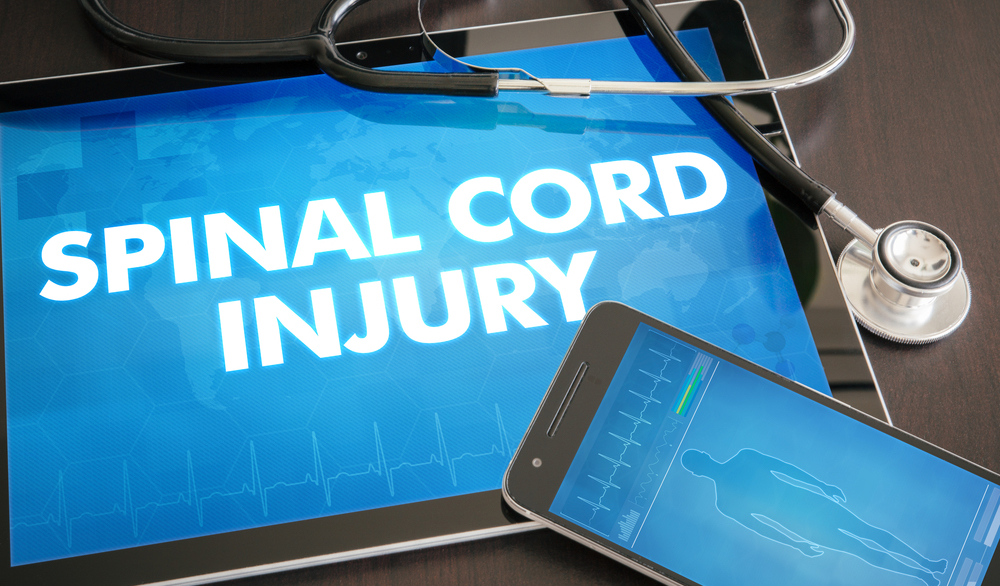 Dedicated Plantation Spinal Cord Injury Lawyer Pursues Full Financial Recovery for Victims of Spinal Cord Injuries
Over half of all American workers report struggling with back pain, which studies indicate primarily occurs following accidental or negligently inflicted injuries. Car accidents, falls, bicycle crashes, and contact sports often cause spine damage in Plantation. However, serious back and neck trauma may result in more devastating spinal cord injuries. An experienced Plantation spinal cord injury lawyer can help you recover compensation after your injury.
Contact Feingold & Posner for Experienced Legal Representation After a Spinal Cord Injury Accident
The spine aids movement and protects the delicate central nervous system (CNS), consisting of the brainstem and spinal cord. CNS damage often results in irreversible paralysis, vegetative states, or painful nerve conditions. Claimants suffering from the impact of sudden spinal cord injuries in Plantation need a dedicated CNS injury attorney from Feingold & Posner Accident Injury Lawyers.
Whether you need help suing negligent drivers, applying for disability benefits, or understanding your financial compensation rights, schedule a free spinal cord injury consultation with us today by calling 954-807-4665 or contacting us online.
Injures and Conditions Resulting From Spinal Cord Damage
Overview of the Central Nervous System
Back and neck trauma—including spinal cord damage—are the leading cause of physical disabilities worldwide.
Contained within your vertebra and cushioned by the spinal fluid are delicate bundles of nerves extending from your brain stem to your tailbone. These nerves are called your spinal cord and, together with the brain stem (medulla oblongata), make up your CNS. The CNS is the body's messenger system. It sends brain signals, including those controlling movement, breathing, swallowing, and stimuli response, to the rest of the body.
Damage to the spinal cord severs the connection between the brain and body below the injured area. These spinal nerves do not significantly regenerate, and doctors cannot replace them. As such, victims of negligently inflicted spinal cord injuries in Plantation generally develop permanent paralysis.
Types of Paralyzing Injuries
Medical professionals define paralysis as the loss of muscle control and feeling in certain body parts. Conditions including strokes and ALS may result in temporary or degenerative paralysis, but most paralyzing injuries occur when accidents irreparably damage the claimant's spinal cord.
The area of damage, for example, neck, upper back, or lower back, generally determines the extent of the claimant's paralysis, which falls into one of these categories:
High Tetraplegia/Quadriplegia – Broken necks—damage above the C-3 vertebra—generally results in complete tetraplegia. Claimants with this condition may lose control over all muscles except the eyes (locked-in syndrome). They cannot breathe or eat on their own and require 24/7 lifetime care. However, they often retain complete cognitive function and might communicate with technological advancements.
Low Tetraplegia/Quadriplegia – This condition occurs when spinal cord damage occurs in the lower neck and upper back. Claimants generally lose all control below the shoulders, including both arms and legs. They also cannot control the diaphragm muscle responsible for breathing and require mechanical aid. Quadriplegics can generally swallow, speak, and have even graduated from Harvard and obtained doctoral degrees, but they cannot move or feel below the damaged area.
Paraplegia – Severe damage to the mid to lower back generally results in loss of all movement and feeling in the legs. Patients generally need household assistance but may adapt to new careers and even drive with technological advancements. Experienced attorneys account for the expense of these essential lifestyle changes when making settlement demands.
Partial/Temporary Paralysis – Serious spine injuries, especially those caused by elevated falls and motor vehicle crashes, often result in extensive swelling. This swelling compresses the spinal cord, cutting off brain signals until the swelling goes down. Claimants may suffer from temporary paralysis in the days following the accident but eventually regain full or partial use of affected body parts. Some claimants completely recover, while others may experience some lasting nerve damage and movement difficulties.
Most paralyzing injuries are not curable, but scientists make advances every day. Experienced personal injury lawyers may help newly paralyzed claimants understand their legal rights under the ADA, federal benefits programs, and Florida personal injury laws.
Secondary Conditions & Complications Associated with Paralysis
Unfortunately, paralyzing injuries cause an array of secondary health issues and complications. This naturally occurs when the brain and body can no longer communicate.
Consider the prevalence and risk factors associated with the following spinal cord injury complications before settling Plantation accident claims:
Respiratory infections and deterioration
Muscle loss and spasticity
Loss of bowel and bladder control
Digestive tract issues
Nerve pain and discomfort
Pressure ulcers (bed sores)
Deep vein thrombosis (DVT)
Autonomic dysreflexia
Bone density loss and fractures
Wrist, shoulder, and arm damage from consistent wheelchair use
Sepsis
Hand and foot swelling
Major depressive disorder (MDD)
Post-traumatic stress disorder (PTSD)
Consistent physical therapy, medications, and home nursing care can prevent or mitigate many of the above conditions. However, most patients suffering from spinal cord injuries cannot afford quality nursing care or specialized rehabilitation. Health insurance policies have yearly maximums, expensive deductibles, and co-pays that the healthcare system expects patients to pay from limited disability funds.
Do not sacrifice your future physical and emotional health after suffering from disabling Plantation spinal cord damage. Discuss your options to recover financial damages from negligent parties with the Plantation personal injury lawyers at Feingold & Posner Accident Injury Lawyers.
Most Common Accidents Leading to Paralysis in Plantation
Although paralysis may result from certain degenerative conditions such as motor neuron disease, most patients suffer spinal cord damage during devastating accidents. Because hard vertebrae and natural cushioning protect the spinal cord from everyday accidents, it takes substantial force to severe spinal nerves. The following traumatic events account for the majority of paralyzing injuries in Greater Plantation.
Motor Vehicle Accidents (Drivers and Passengers)
Whiplash and back pain are the most common injuries sustained in Florida car crashes. The severity of these injuries increases with vehicle weight and speed. High-speed car accidents often force occupants' heads forwarded before they snap backward, which may tear nerve fibers in the neck. Broken necks and resulting high tetraplegia may occur following drunk driving accidents, truck crashes, and dangerous T-bone collisions.
Passengers less commonly suffer from paraplegia, but this may occur during undercarriage truck crashes when semi-trucks crush passengers under trailers.
Traffic Accidents (Pedestrians, Cyclists, and Motorcyclists)
Many disabling spinal cord injuries, including those resulting in quadriplegia and paraplegia, occur when cars strike unprotected persons when traveling over 25 miles per hour. Drunk, fatigued, or distracted drivers may hit pedestrians in the mid to lower back, causing paraplegia, or children in the neck area, causing quadriplegia. Run-over accidents involving fallen cyclists and motorcyclists also commonly result in crushed vertebrae and severed spinal cords.
Plantation claimants might recover damages from negligent drivers, vehicle owners, and personal auto insurance policies following paralyzing traffic accidents. However, these policies may only cover a fraction of the expenses associated with life-altering spinal cord injuries. Knowledgeable personal injury lawyers might pursue additional claims against trucking companies, employers, or alternative parties responsible for paralyzing traffic accidents in Greater Plantation.
Personal injury attorneys Craig Posner and Eric Feingold are both excellent attorneys, but more importantly, they are excellent people. I have seen first hand their hard work and dedication to clients. I would not hesitate to recommend their services to others.
Elevated Falls
Construction and building site negligence often result in serious falls. Slipping off roofs and falling downstairs also account for many spinal cord injuries. These falls may result in broken necks because of the spine's natural curve. They also frequently trigger workers' compensation insurance claims in addition to premises liability and negligence lawsuits.
Even if your paralyzing injury happened at work, dedicated Plantation injury lawyers might still help you recover additional compensation from non-employers, including negligent property owners, general contractors, and subcontractors. Attorneys might also help claimants obtain additional damages from employers if they intentionally failed to follow OSHA fall-prevention guidelines, including providing scaffolding and safety harnesses.
Recreational Incidents
Horseback riding, football, watersports, and amusement park accidents have resulted in paralyzing injuries. Christopher Reeves suffered paralyzing injuries after being thrown from his horse, and NFL player Mike Utley suffered paralyzing injuries during a football game. Special rules generally apply to paralyzing injuries sustained while participating in recreational sports. Florida attorneys might help injured claimants and their families file insurance claims and understand their financial recovery rights after suffering from spinal cord injuries at Disney World, Universal Studios, Sea World, or during sporting events.
Assaults
Bar fights, muggings, and domestic violence incidents may result in disabling spinal trauma. This often occurs when assailants hit victims with baseball bats or bullets travel through the spinal cord. Though these actions involve criminal conduct, they also support civil lawsuits. Plantation spinal cord injury lawyers may file intentional tort claims against assailants and even request punitive damages.
Estimating Your Financial Needs Following Paralyzing Accidents in Plantation
Lifetime Cost of Serious Spinal Cord Injuries
According to the Christopher & Diane Reeves Foundation, newly paralyzed patients generally incur the following medical and health care costs:
High Tetraplegia/Quadriplegia – Approximately $1,000,000 the first year and $200,000 each year thereafter.
Low Tetraplegia/Quadriplegia – Approximately $800,000 in the first year and $100,000 each year thereafter.
Paraplegia – Approximately $500,000 in the first year and $70,000 each year thereafter.
Temporary/Partial Paralysis – Approximately $350,000 in the first year and $40,000 each year thereafter.
These numbers do not include additional recoverable damages, such as lost wages and non-economic losses associated with the trauma. They also do not account for the many complications and additional injuries, incurring brain trauma, commonly associated with disabling accidents. Most Plantation claimants suffering from negligently inflicted paralysis incur millions in damages.
Damages Recoverable for Negligently Inflicted Spinal Cord and Brain Stem Trauma
With the right injury attorney on your side, paralyzed Plantation claimants and their families might demand damages for the following:
In-patient and home nursing care
General caretaker costs
Specialized rehabilitation
Medical equipment and home modifications
Medications
Physical therapy
Surgical and doctors bills
Lost income and earning capacity
Lost fringe benefits, including healthcare payments and retirement contributions
Emotional anguish
Physical pain and discomfort
Loss of consortium (spousal companionship)
Lost enjoyment of previous activates
Lost enjoyment of life
These damages may also include demands for future anticipated needs. In most cases, dedicated lawyers will retain economic and occupational experts with experience calculating anticipated spinal cord injury costs.
Options for Obtaining Financial Compensation Following Paralyzing Accidents
While the best injury attorneys in Plantation will strive to maximize available damages, most claimants cannot recover complete compensation after paralyzing accidents. Insurance maximums and bankruptcy proceedings realistically impact your financial recovery options, but our legal team might help eligible clients obtain alternative funds and financial help. In most cases, we begin by identifying the parties potentially liable for causing your spinal cord trauma.
Next, we determine whether these parties had insurance policies covering the accident and the maximum recoverable value under those policies. Policy limits can range from $10,000—the minimum auto liability policy in Florida—to $5,000,000—the minimum FMCSA coverage for certain commercial trucks and buses. If insurance is sufficient, our lawyers generally focus on negotiating out-of-court settlements with liability adjusters. This often results in quicker financial awards without the need for extended litigation.
When insurance isn't enough, we might sue the liable parties for torts, including negligence, gross negligence, assault, products liability, or wrongful death. Corporate defendants, such as trucking companies or property developers, might have the funds necessary to cover spinal cord injury verdicts without filing bankruptcy.
However, most individual defendants do not have sufficient assets to provide fair compensation. After exhausting all avenues of recovery, our attorneys might help paralyzed clients obtain SSDI and Medicare benefits. Some claimants can also recover money from the Florida Victim Compensation Fund if criminal conduct, such as drunk driving or assaults, caused the spinal cord injury.
Cost of Retaining a Dedicated Plantation Spinal Cord Injury Lawyer in Plantation
Paralyzing injuries are life-altering events. Plantation claimants and their families generally incur over $1,000,000 in financial losses during the first year while simultaneously struggling to adjust. At Feingold & Posner Accident Injury Lawyers, we understand the last thing you need to worry about after suffering spinal cord injuries is expensive legal fees.
For this reason, we don't get paid unless and until we recover financial damages for our unlawfully injured clients. We might also front all necessary expert witness fees and litigation costs to maximize the value of your insurance claims.
This means recently paralyzed clients in Greater Plantation might recover essential medical and lost wage compensation without any upfront fees or out-of-pocket costs. Contact a Plantation spinal cord injury lawyer to schedule your free and confidential Plantation spinal cord injury consultation today by calling 954-807-4665 or connecting with us online.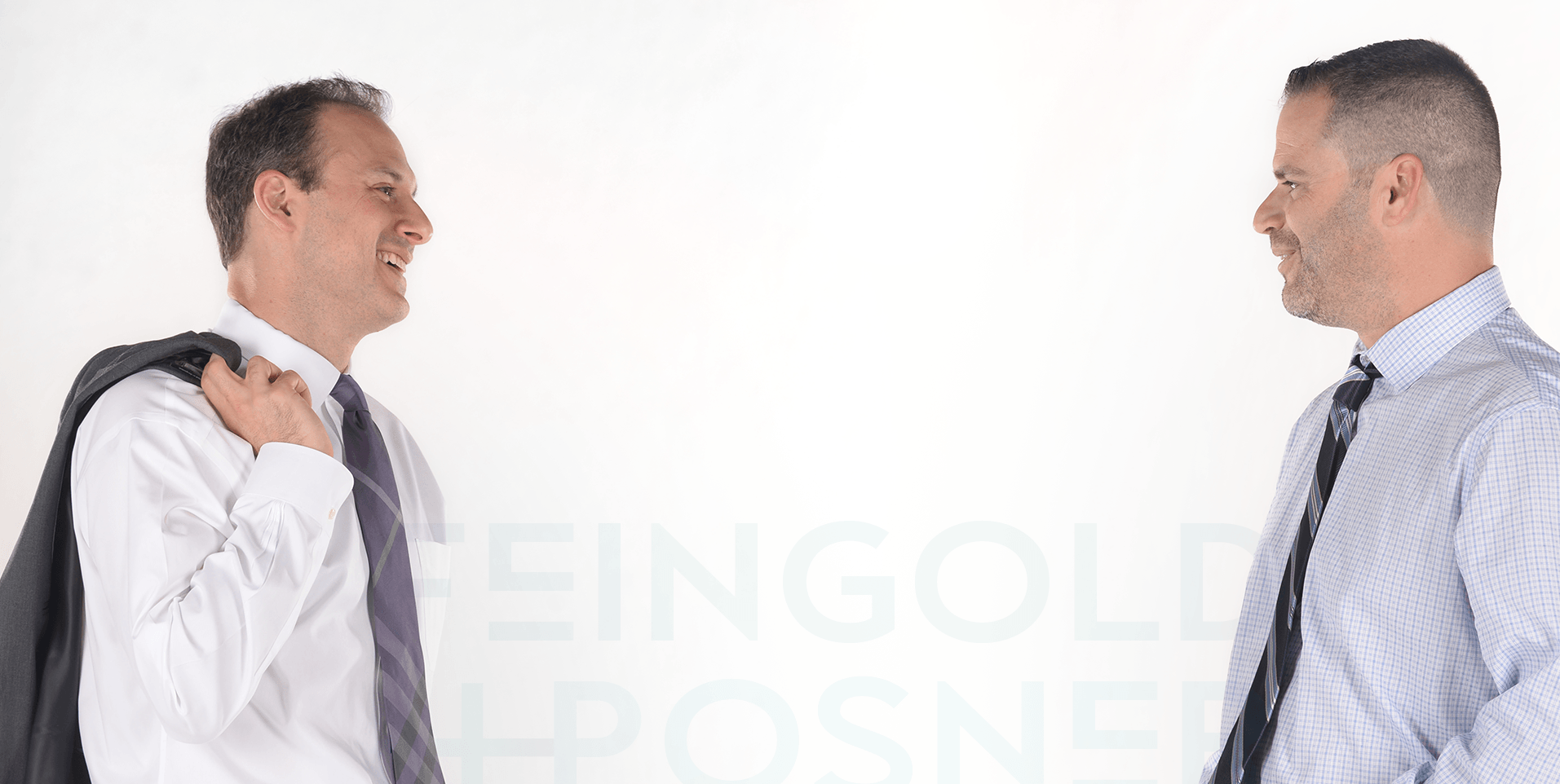 "These lawyers are not only very efficient, but caring as well. I would not hesitate to refer them to anyone."
MATTHEW T. / FORMER CLIENT