Palm Bay Car Accident Lawyer
Knowledgeable Palm Bay Car Accident Lawyer Seeks Justice on Behalf of Clients Harmed by Car Crashes in Brevard County and Throughout Florida
If you have been involved in a car accident in Palm Bay, your life may have been turned upside down over the span of just a few seconds. In a devastating car crash, you may have suffered serious injuries that require a long course of treatment or that may result in you becoming permanently disabled. The financial consequences of a car accident can be incredibly difficult for you to handle. You should not have to bear the burden of your expenses and losses when someone else was at fault for the car accident. A Palm Bay car accident lawyer from Feingold & Posner, P.A. can pursue accountability and justice for you from those responsible for the accident and your injuries.
Our attorneys have over 30 years of combined legal experience advocating for the rights of clients who have suffered injuries due to the negligence of others. We have recovered tens of millions of dollars in compensation for the thousands of clients our firm has represented. With our firm, you can expect effective legal advocacy for your interests, along with personalized attention to your needs. We take the time to go over your options with you and ensure you know what to expect in your case. And you will never need to pay us anything unless we win compensation for you in a settlement or at trial. 
When you have been in a car crash due to someone else's fault, get the legal assistance you need to recover compensation. Reach out to a Palm Bay car accident lawyer from Feingold & Posner, P.A. for a free initial case review to learn more about how our firm can help give you the best chance at a full financial recovery from those liable for your injuries and losses. 
How Frequent Are Car Accidents in Palm Bay?
The Florida Department of Highway Safety and Motor Vehicle reports that, over the period of 2018 through 2020, there were an average of 8,945 accidents per year in Brevard County. The county also had annual averages of 6,435 crash injuries and 83 fatalities. There were also an annual average of 4,690 accidents involving only property damage. In addition, an average of 147 accidents per year in Brevard County involved alcohol, while another 19 crashes involved drugs and a further 11 accidents involved both drugs and alcohol. 
Reasons Why Car Accidents Happen
Some of the more common causes of car accidents in Palm Bay include:
Reckless driving or consciously disregarding the risk posed by unsafe driving behaviors
Speeding, especially excessive speeding or driving too fast for conditions
Driver inexperience
Unsafe turns or lane changes, including failing to signal or cutting off other vehicles
Failing to check mirrors
Illegal turns
Failure to maintain control of the car
Drowsy/fatigued driving
Driving under the influence
Distracted driving, including texting while driving
Running red lights/stop signs
Failing to yield the right of way
Deferred vehicle maintenance
Defective cars or car parts
Bad weather
Poor road conditions, including broken pavement, potholes, or trash or debris in the road
Big thanks to Eric and Doug for doing a great job with the handing of my auto accident. I highly recommend them!
Compensation Available in a Car Accident Claim
At Feingold & Posner, P.A., we work tirelessly to obtain full compensation for you after you have been in a car crash. The financial recovery that may be available in a legal claim includes:
Costs of treatment or rehabilitation of injuries you sustained in the accident
Long-term care expenses if you have suffered permanent disabilities
Repair bills to fix damage to your vehicle, or reimbursement of the value of your car if it has been totaled
Loss of wages or income after missing time from work while treating your injuries
Loss of earning capacity if you cannot return to your old job due to permanent impairment or disability
Physical pain and emotional distress
Loss of enjoyment and quality of life because of permanent disabilities or scarring/disfigurement
What Should You Do After a Car Accident?
When you have been involved in a car crash, steps you should take to preserve your rights to pursue a claim for compensation include:
Documenting evidence from the accident scene, including by taking photos and video and talking to witnesses to the accident
Seeking medical attention as soon as possible to have a doctor diagnose any injuries you may have sustained in the accident
Following your provider's treatment instructions and recommendations
Preserving copies of bills, receipts, invoices, and payment records to document your financial losses from the accident
Keeping a journal to document the physical pain and emotional distress you experience because of your injuries and during your medical recovery period
Avoiding discussing the accident or your car accident case on social media, so that the insurance company can't use your posts to undercut your credibility or the validity of your claim
Finally, you should speak with a Palm Bay car accident lawyer from Feingold & Posner, P.A. as soon as you can to have our firm get started on preparing your case and pursuing the financial recovery you deserve. 
What Will Our Palm Bay Car Accident Lawyer Do to Help You Obtain a Financial Recovery?
If you are focused on your physical recovery from injuries suffered in a car accident and are working on getting back to regular life, you need legal representation to ensure that your legal rights are advocated for. Having an attorney advocating for your interests can help relieve the anxiety and stress of recovering from a devastating car crash. Turn to a Palm Bay car accident lawyer from Feingold & Posner, P.A. who will prepare and pursue your claims by:
Thoroughly investigating the accident, recovering evidence such as accident scene photos, police reports, surveillance footage, and eyewitness statements
Working with accident reconstruction, medical, financial, and vocational experts who can provide persuasive opinion testimony to strengthen your case
Determining who can be held liable for your injuries and losses and identifying compensation options, such as insurance coverage
Documenting your expenses and losses to calculate the compensation amount that can give you a fair recovery
Filing your insurance and legal claims, vigorously pursuing prompt compensation through a negotiated settlement
Going to court or taking your case to trial when necessary to demand full recovery and justice for you
Contact Feingold & Posner, P.A. for a Free Case Evaluation to Discuss Your Legal Options with a Palm Bay Car Accident Lawyer
Don't wait to talk to a Palm Bay car accident lawyer about pursuing financial compensation from a driver or other party at fault for the crash. Contact Feingold & Posner, P.A. for a free, no-obligation consultation to go over your rights for seeking accountability and justice. 
About Palm Bay, FL
Palm Bay is a city located in Brevard County, Florida, and is the largest city by area and population in the county. Palm Bay is roughly midway between Miami and Jacksonville along Florida's Atlantic coast. The area of present-day Palm Bay was used as farmland through the 19th century, with the city being formally named in the 1920s. The city gets its name from the palm trees that line the bay at the mouth of Turkey Creek. Large-scale residential development in Palm Bay began in the 1960s, with the city thereafter expanding its borders into unincorporated territory in Brevard County. Today, Palm Bay is a suburban community that also hosts a growing economic sector helmed by mid and large technology and manufacturing corporations. 
Frequently Asked Questions about Car Accidents in Palm Bay
Do I really need an attorney to handle my car accident claim?
Although you may consider handling your car accident claim on your own to avoid the expense of a lawyer, by having legal counsel you can actually give yourself a better chance of recovering more compensation than you would if you tried to handle your claim on your own. Insurance companies have extensive resources and experience with delaying, minimizing and denying claims. An experienced attorney will be familiar with the tactics and tricks that insurers use to avoid liability. Your lawyer can also properly value your claim so that you will know whether any settlement provides fair compensation.
Will I have to go to court to get compensation?
It is not always possible to predict whether a car accident claim will end up going to court or trial. While most cases are resolved through a negotiated settlement, litigation may be more likely in a car accident claim if you have suffered severe injuries or permanent disability, have incurred substantial losses, or if the party you are seeking compensation from is contesting fault or the amount of your losses. Our firm will diligently pursue an efficient resolution to your claim, while still being fully prepared to fight for your rights in court or at trial if necessary.
When do I need to file a lawsuit in my car accident case?
Under Florida's statute of limitations on car accident claims, you typically have four years from the date of a crash to file suit against the party or parties liable for your injuries and losses. If you file suit after the limitations period has passed on your claim, you run the risk that the trial court will dismiss your lawsuit for being untimely.
Can I still get compensation if the other driver was uninsured?
If you were involved in a car accident that was caused by an uninsured driver, you can still file insurance claims to recover compensation. Under Florida's no-fault insurance law, you are entitled to reimbursement for your medical expenses and lost wages under the personal injury protection coverage in your policy. You may also have other options for pursuing further compensation if you have purchased other optional coverages in your insurance policy, such as comprehensive/collision coverage that can pay for damage repairs, or uninsured motorist coverage.
What if I was found partly to blame for the accident? Can I still file a claim for compensation?
Florida's comparative fault law entitles you to pursue a claim for compensation when you were partially at fault for causing your injuries, even if you bear most of the fault. However, the law states that you are also responsible for a portion of your losses from your injuries in proportion to your share of fault. This means that if you incurred $50,000 in losses from a car accident that you were found to have been 10 percent at fault for, your compensation can be reduced by $5,000 to reflect your fault.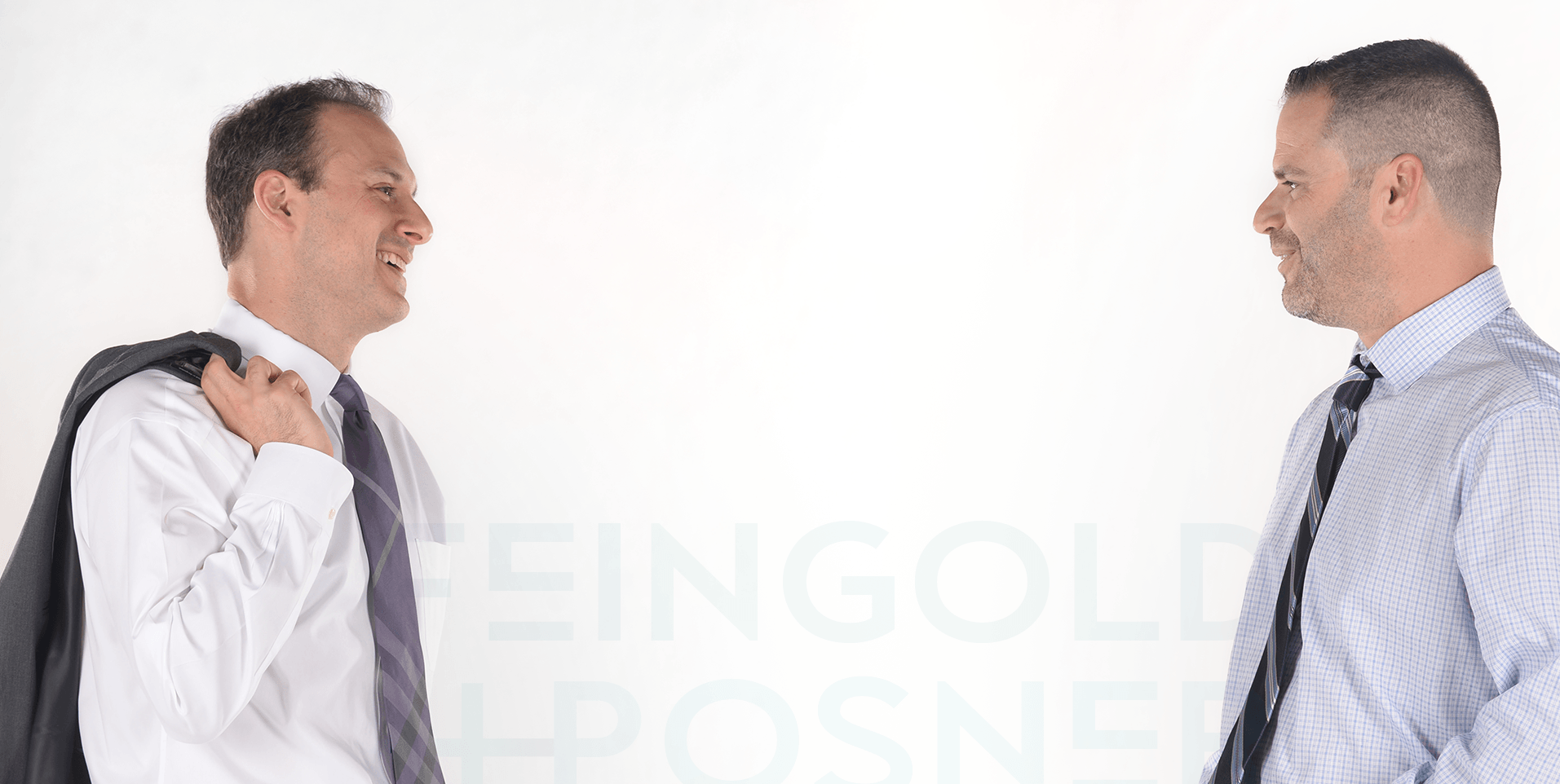 "These lawyers are not only very efficient, but caring as well. I would not hesitate to refer them to anyone."
MATTHEW T. / FORMER CLIENT