Tamarac Car Accident Lawyer
Compassionate Tamarac Car Accident Lawyer Represents Clients Seeking Financial Recovery and Justice in Broward County and Throughout Florida
Being seriously hurt in a car accident can have long-lasting consequences on your life. If you are facing the prospect of significant medical and personal care expenses and lost income because of your injuries, you deserve to seek financial recovery, including from the driver or drivers at fault for the crash. A Tamarac car accident lawyer at Feingold & Posner, P.A. can help you evaluate and pursue your options for compensation.
Our legal team has more than 30 years of combined legal experience fighting for the rights of injured accident victims like you throughout Florida. We are prepared to work as long as it takes to protect your interests and to get you the financial compensation you need to recover from the physical injuries and property damage you sustained in a car accident. With our firm, you pay nothing unless we can recover compensation for you in a settlement or at trial. 
Don't let another day go by without having started the process of recovering compensation for injuries and losses you suffered in a car crash. Reach out to Feingold & Posner, P.A. for a free initial case evaluation to discuss how a Tamarac car accident lawyer from our firm can assist you with pursuing the accountability and justice you deserve. 
Frequent Causes of Car Crashes in Tamarac
Car accidents are caused by various kinds of factors, many of them related to driver error or negligence. Some of the more frequent causes of car crashes in Tamarac include:
Reckless driving, or driving in a way that disregards the substantial risk of a car accident
Speeding and driving too fast for conditions
Tailgating
Distracted driving
Drowsy or fatigued driving
Driving under the influence of alcohol and/or drugs
Running stop signs/red lights, or otherwise disregarding traffic signals and signs
Unsafe or illegal lane changes or turns
Failing to yield the right of way
Driver inexperience
Lack of car maintenance
Car or auto part defects
Poor road conditions, including broken pavement, potholes, or debris in the roadway
Unsafe road or intersection design
Poor visibility
Adverse weather conditions such as heavy rain, heavy fog, or high winds
Big thanks to Eric and Doug for doing a great job with the handing of my auto accident. I highly recommend them!
Compensation You Can Receive in a Car Accident Claim
If you have been involved in a car accident that was caused by another driver's negligence, a Tamarac car accident lawyer from Feingold & Posner, P.A. can help you recover compensation for losses and expenses that you have suffered, including for:
Vehicle repairs or replacement costs, if your car is damaged or totaled by the accident
Medical and rehabilitation expenses, including prescription costs of purchases of medical/mobility equipment
Long-term care expenses to provide care if your injuries result in permanent disability
Lost wages/income if you miss time from work after being hurt in the car accident
Loss of future earning capacity and job benefits if you become permanently disabled from gainful employment
Pain and suffering and lost quality of life, when you have been diagnosed with permanent, severe disabilities or disfigurement because of your injuries
Let Our Tamarac Car Accident Lawyer Take the Stress of Your Case Off Your Shoulders
You may have a lot of things on your plate as you recover from a devastating car accident. Not only are you focused on your medical treatment and rehabilitation of your injuries, but you may also be worried about making ends meet if you have been unable to work after the crash. And trying to get the compensation you need from the insurance company can be incredibly frustrating when insurers drag their feet or try to deny your claim. Turn to a Tamarac car accident lawyer from Feingold & Posner, P.A. who can offer the help you need as you recover from a car crash by:
Recovering evidence from the accident as well as gathering your bills and records to begin building an effective case for you
Sitting down with you to discuss your needs and goals and to help you learn more about what to expect during your case
Keeping you updated on the progress of your claim at each stage
Speaking with your doctors to document your injuries, expected course of treatment, and prognosis
Filing your insurance and legal claims to aggressively pursue maximum financial recovery for you in a settlement or in court if necessary
Contact Feingold & Posner, P.A. for a Free Case Review to Learn how a Tamarac Car Accident Lawyer Can Help You Advocate for Your Rights
After you have been injured in a car accident, get the legal help you need to demand financial recovery from the at-fault driver and other liable parties. Contact our firm for a free, no-obligation consultation to go over your compensation rights with a knowledgeable Tamarac car accident lawyer from our team. 
About Tamarac, FL
Tamarac is a city located in Broward County, Florida. Tamarac was established in the 1960s by developer Ken Behring, who sought to construct an active adult community that featured smaller, bungalow-style, low-maintenance homes. Behring named the community Tamarac after the nearby Tamarac Country Club. In the early years of the city, leaders sought to preserve Behring's vision of a bedroom community for active retirees by allowing Fort Lauderdale to annex the commercial zones of Tamarac. However, over the decades Tamarac has grown to become a younger, more diverse community with amenities and services for families of all sizes and ages. 
Frequently Asked Questions about Car Accidents in Tamarac
FAQ: Can I pursue compensation for a car accident I was partly responsible for?
In Florida, an injured driver is not barred from pursuing compensation after a car accident simply because they share in some or most of the fault for causing the crash. However, under Florida's comparative fault rules for injury claims, your compensation award can be reduced to reflect your share of responsibility for the car accident. For example, if you might have otherwise been entitled to recover $200,000 from a car accident that you are found to have been 50 percent at fault for, your award can be reduced to $100,000 in proportion to your share of fault.
FAQ: What are my options for filing an insurance claim?
After you have been injured in an accident, Florida's no-fault insurance law requires you to first look to your own car insurance policy for compensation for your medical bills and lost wages from the personal injury protection (PIP) coverage under your policy. PIP coverage is available to you regardless of who may have been at fault for the accident. If your financial losses from the accident exceed your PIP coverage, you may be entitled to file suit against the at-fault driver or drivers. And if you have sustained permanent, severe disability or disfigurement from the accident, you can also file suit for your non-financial losses such as pain and suffering.
FAQ: How long do I have to file a lawsuit after being injured in a car crash?
The statute of limitations on car accident lawsuits in Florida normally gives you four years from the date of a crash to file a lawsuit against an at-fault driver or any other parties who can be held liable for your injuries and losses. Filing a lawsuit after the statute of limitations has passed on your car accident claim will usually mean that your case will be permanently dismissed by the court and you will lose your opportunity to recover compensation from the party or parties at fault for the accident and your expenses and losses.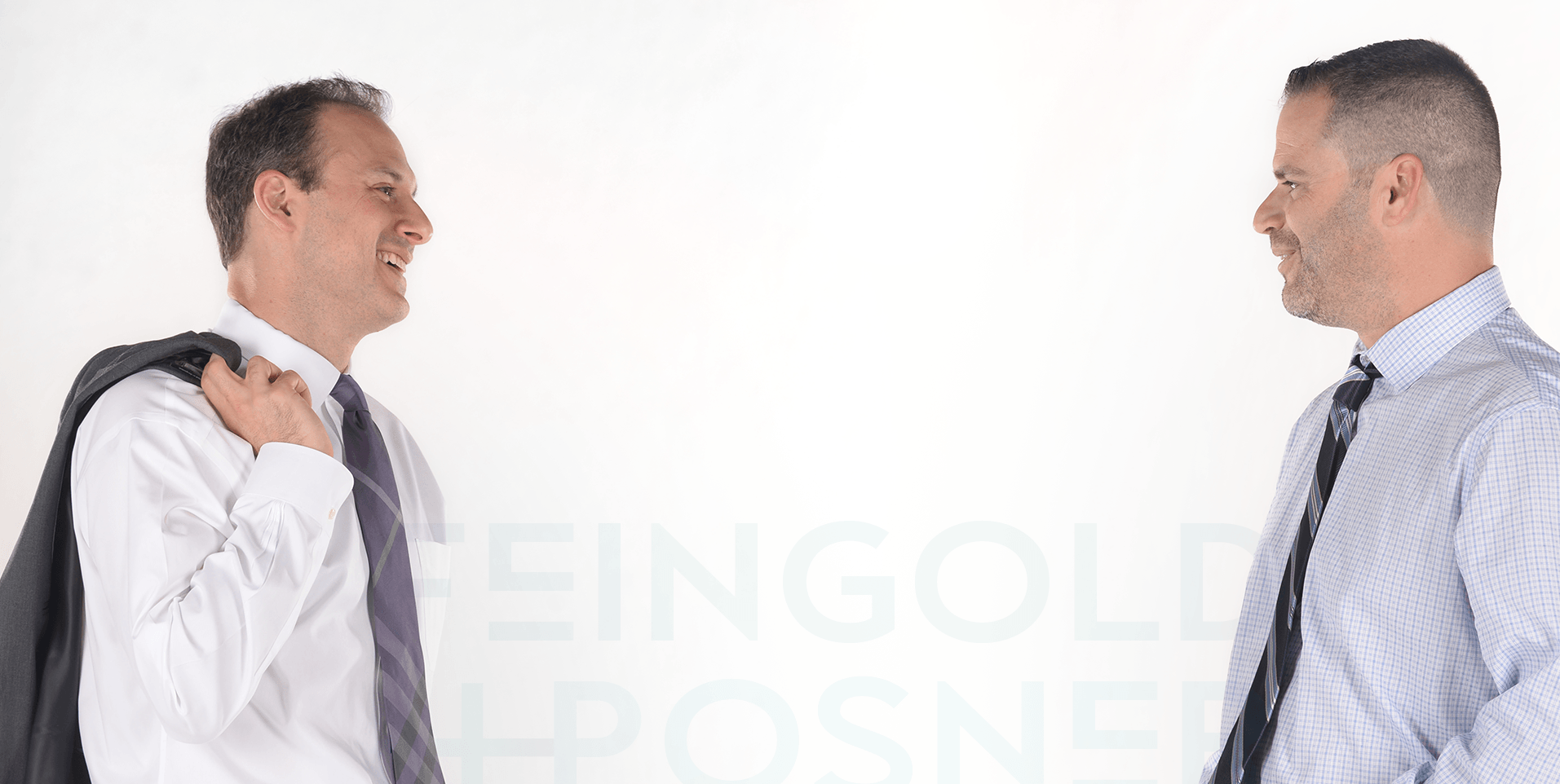 "These lawyers are not only very efficient, but caring as well. I would not hesitate to refer them to anyone."
MATTHEW T. / FORMER CLIENT