Plantation Construction Accident Lawyer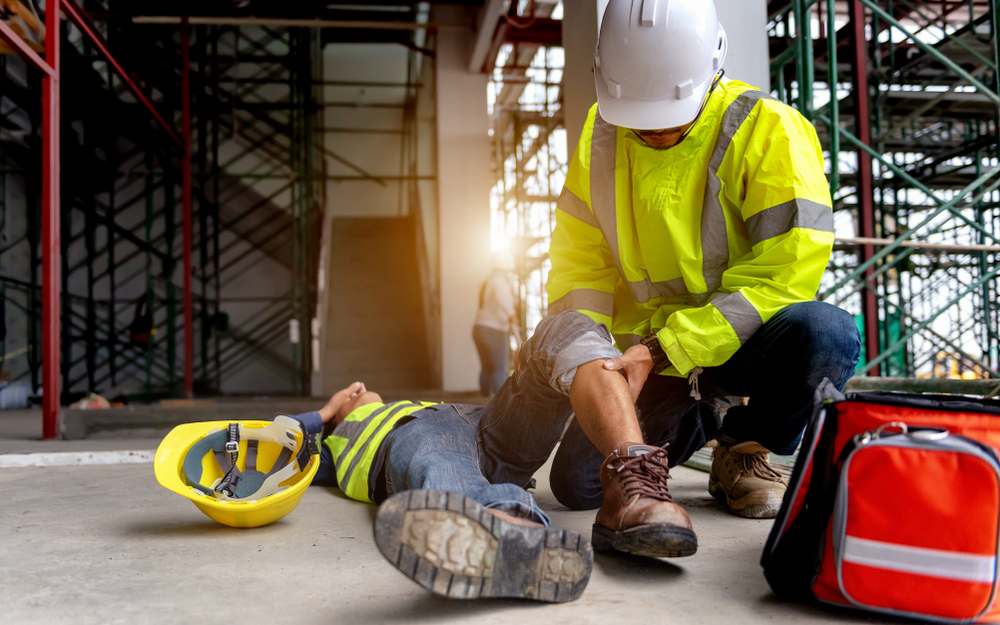 Skilled Plantation Construction Accident Attorneys Help Injured Workers Recover Compensation For Their Injuries
Construction is a dangerous industry, even when everything goes as planned. Accidents can happen in many ways, including due to the negligence of others who do not work for your construction employer. Speak with a Plantation construction accident lawyer right away if you've been injured.
While workers' compensation benefits are available to injured workers, they might only cover a fraction of your losses due to your injuries. It is always important to have a Plantation construction accident lawyer review what happened and determine whether you might have a third-party negligence claim.
Workers' compensation is a no-fault system that prevents you from holding your employer liable for negligence, but it does not preclude you from holding someone else liable for negligent conduct that led to your injuries. Always seek legal counsel regarding a possible injury claim if you suffer injuries on the job.
Contact a Plantation construction accident lawyer from Feingold & Posner Accident Injury Lawyers today.
Common Construction Accidents Due to Third-Party Negligence
Construction sites have many moving parts and players. At any given time, people are performing many different jobs within the same construction site and project. This can be a chaotic scene at times, and people can make mistakes. Construction workers also might have to leave a job site or work on the highway or roads where other people are driving.
Below are some common ways that other parties can be negligent and cause injuries to construction workers.
Failure to Follow Safety Procedures
Not following safety procedures can result in many types of accidents or injuries. While you and your construction crew might take safety very seriously, other contractors or parties working on the site might not.
When someone else fails to follow safety procedures or is otherwise negligent, it could lead to:
Scaffolding accidents if companies did not construct the scaffold properly
Falls from heights if someone is not holding a ladder properly or knocks you over
Getting hit by falling objects due to someone dropping tools or materials
If another person's failure to be safe led to your injuries, and that person is not a construction employee of your company, you can hold them liable for your losses.
Machinery or Tool Accidents
Construction involves many power tools and pieces of heavy machinery. When a piece of equipment has a manufacturing defect, it can malfunction and lead to injuries.
This might include:
Excavators
Drills
Power saws
Cranes
Demolition equipment
Jackhammers
Filing a product liability claim against an equipment manufacturer is not a simple task. You need a law firm that not only handles construction accident cases but also product malfunction claims. We have extensive experience with both at Feingold & Posner Accident Injury Lawyers.
Defective Safety Equipment
Another type of product liability lawsuit might arise if you suffered preventable injuries due to defective safety equipment. This can include helmets, fall prevention equipment, protection from toxic exposure, and more. If you believe that you have proper protection from your safety gear and it fails due to a defect, you might have a case against the manufacturer depending on the situation.
Vehicle Accidents
Construction workers often drive their own vehicles from one job site to another, or they might transport dump trucks and other heavy vehicles. When they are on the road, they can suffer injuries if another driver causes a crash. If someone else is negligent on the road and causes a collision, they should be accountable for your injuries and losses.
Further, if you work on a construction road crew, you are at risk of sustaining injuries if a driver is negligent or violates the law. Many drivers speed through construction zones or fail to follow signs or instructions, and construction workers can get hit and sustain life-threatening injuries.
In a recent 15-year period, 1,844 construction workers lost their lives in road work zones, averaging about 123 per year. Florida had the second-highest number of deaths, with 132 over that time. Only Texas had more fatalities.
These are only some examples of how third parties can cause injuries to construction workers. If you believe you might have a personal injury claim, consult with our construction accident lawyers in Plantation today.
Common Injuries to Construction Workers
One reason having legal help is so important is that construction accident injuries can be severe and life-altering.
Some injuries that workers commonly sustain are:
Traumatic brain injuries (TBIs)
Amputations
Crush injuries
Spinal cord injuries
Compound fractures
Internal organ injuries
Electrical injuries
Severe lacerations
Burns
Construction workers should get the emergency trauma care they need, which might lead to surgery or hospitalization. You should follow all recommendations from medical professionals for the best prognosis and also help a possible injury claim.
Some Injuries Are Not Apparent Immediately After a Construction Accident
Suffering injuries on the job can lead to immediate and apparent injuries like broken bones or spinal injuries, but some injuries might not have immediate effects that are readily identifiable. Following an accident, some injuries like concussions or neck and back injuries can take time to emerge.
For example:
After you hit your head, you might feel off or out of it, but you chalk it up to the stress of the accident and assume it will clear up on its own. In reality, this is a sign of a concussion, and the injury's effects can worsen over time, and complications can develop if you did not receive the right treatment.
If you are in a vehicle accident, you might feel stiff and sore afterward, but you don't think the crash broke anything. You think such feelings are normal after a collision. Your soreness turns into pain in the next few days, and your stiffness becomes a significantly reduced range of motion, as you actually suffered a serious soft tissue injury in your neck.
Emergency medical care is essential immediately following the accident if you hit your head, suffered a serious impact, or feel anything out of the ordinary. When you seek medical attention right after the accident, it helps ensure that no injuries go unnoticed and that you have a record that connects your injuries to your construction accident.
Personal injury attorneys Craig Posner and Eric Feingold are both excellent attorneys, but more importantly, they are excellent people. I have seen first hand their hard work and dedication to clients. I would not hesitate to recommend their services to others.
Why File a Third-Party Claim?
If you suffer injuries on the job, the Florida workers' compensation system works to make sure you receive benefits. These benefits are no-fault, so you do not have to provide evidence of fault or liability. You must only prove that your injury was work-related and happened in the course of your employment.
If you can receive workers' compensation benefits, why would you need to explore the possibility of a third-party claim? Doesn't that just complicate the situation? It is important because workers' compensation benefits are significantly more limited than the compensation you might seek in a third-party negligence claim.
With workers' compensation, you can receive benefits to cover:
All of your medical care
Partial wage replacement for the time you miss from work
These benefits can assist you, but they often fall far from covering all of your injury-related losses. Injured construction workers often have to cover some financial losses on their own. These benefits also fail to address any intangible losses that come with serious injuries.
On the other hand, a third-party claim can address the full range of your losses from your injuries, such as:
All medical expenses
All lost income and future lost earning ability
Pain and suffering
Emotional trauma
Permanent impairments or disfigurement from catastrophic injuries
As you can see, the available damages in a negligence-based lawsuit are significantly more comprehensive than workers' compensation benefits. This is why it is essential to explore every avenue for possible compensation with the help of a construction accident attorney.
Our job is to evaluate your situation and determine all possible ways to gain compensation for your losses. We then handle every step of the process, from filing insurance claims to taking your case to court if necessary.
Contact Our Plantation Construction Accident Lawyers to Discuss Your Case Today
Going through an accident on your construction job can substantially impact your life in many ways. You might need to undergo extensive medical care, miss work or be unable to return to work at all, and experience intangible losses like pain and suffering. You must exercise your right to all forms of compensation, including from negligent third parties.
Contacting a Plantation construction accident lawyer as soon as possible after your injury will support the effective collection of evidence and processing of your claim to maximize your settlement. A construction accident lawyer has your best interests in mind and can help you focus on recovering and getting on with your life, knowing that your lawyer is advocating for your best interests.
The legal team at Feingold & Posner Accident Injury Lawyers is ready to help with your complex construction accident and injury claims. Allow us to evaluate your claim by calling us at 954-807-4665 or sending us an email using our contact form, and we'll see how we can help you.
Plantation Construction Accident FAQs
If I suffer an injury on a construction site, is my employer responsible?
When you suffer an injury on the job, your employer will need to provide benefits for you through its workers' compensation insurance. However, since the workers' comp system is no-fault, you do not have the right to file a lawsuit against your employer in the large majority of circumstances. Instead, you need to look at whether a third party was negligent to file a personal injury case.
Should I go to the hospital after my accident or try to finish work?
If a construction accident injures you, you should not continue working following the injury. This can only make the injury worse and raise questions about the severity of your injury and your failure to mitigate the effects of the injury. You should instead seek out immediate medical attention to ensure that you receive a proper diagnosis and treatment plan for your injuries as soon as possible following your accident.
When should I contact a construction accident lawyer?
After seeking out medical attention for your injuries, you should contact a construction accident attorney as soon as possible after your accident. This helps to identify negligence and collect evidence before it disappears. The sooner you begin the process of an injury claim, the sooner you might have a settlement check in your hand.
Does my employer have to make a report about my injuries?
When a workplace accident injures you, OSHA (Occupational Safety and Health Administration) rules cover you and your employer. Your employer must create a report of the incident, and an attorney can help you collect the report to use as evidence for your construction accident injury claim if needed.
What if I can't return to work because of my injuries?
Workers' compensation can provide disability benefits to cover your lost income if you cannot return to work. Often a workers' comp insurer will try to offer a lump-sum settlement if it seems like you cannot work ever again. This settlement is often not enough to cover all the lost wages you will suffer.

A personal injury lawsuit against a third party allows you to seek compensation for all of your future lost earnings. Your lawyer can use economic and occupational experts to estimate the income you will lose due to your injuries, and you can claim all of this as damages in your case.
Can a construction accident lawyer help if I didn't realize I suffered an injury at first?
Having a fall on the construction site can be jarring and sometimes embarrassing, and you might try and walk it off, only to later realize you suffered serious injuries. If this happens, never assume that you do not have a case because you delayed in seeking medical treatment. Contact a lawyer who can help you prove your injuries and that the construction accident caused them.
Can I recover more damages if my employee health insurance covers all my medical bills?
Your medical bills are only a part of the damages that you can recover as a result of your construction accident, and exploring the facts of your case with a construction accident attorney will help determine what your options are.
Contact A Plantation Construction Accidents Lawyer Today
Feingold & Posner Accident Injury Lawyers
1380 N University Dr Suite 100,
Plantation, FL 33322
Phone: 954-807-4665
Online Form: Contact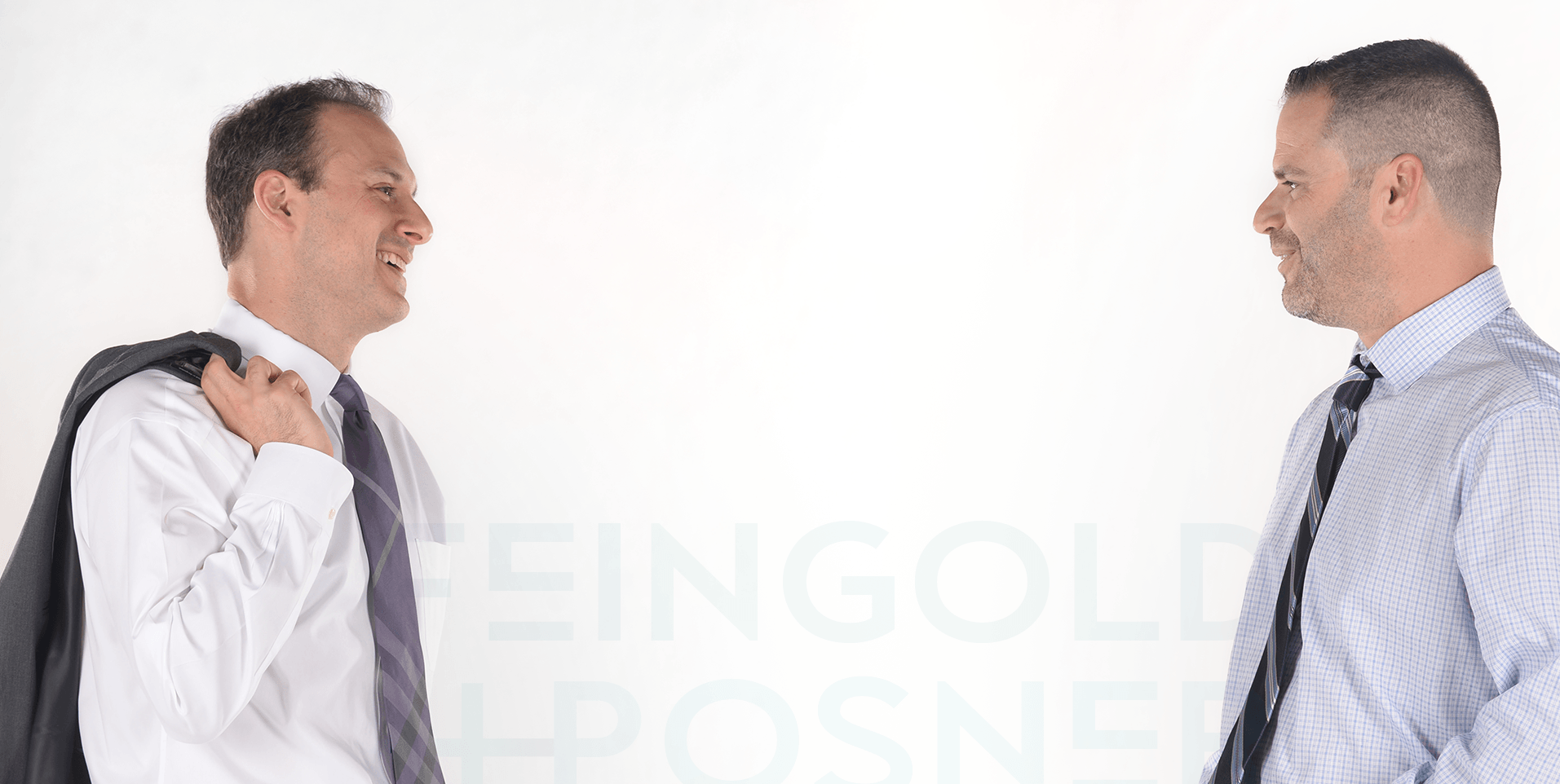 "These lawyers are not only very efficient, but caring as well. I would not hesitate to refer them to anyone."
MATTHEW T. / FORMER CLIENT