Poinciana Car Accident Lawyer
Skilled Poinciana Car Accident Lawyer Vigorously Pursues Maximum Financial Recovery for Clients Hurt in Crashes in Osceola County and Throughout Florida
When you have been involved in a car accident that was the fault of another driver or some other party, you should not be required to shoulder the financial burden of your injuries and losses from the crash. Experienced legal counsel can help you to demand financial recovery and justice for the harm you have suffered. Turn to a Poinciana car accident lawyer from Feingold & Posner, P.A. for help with your car wreck claim.
Our attorneys stand up for the interests of individuals like you who have been hurt because of the carelessness of others. Our full-service firm has the resources necessary to advocate for you through each stage of your car accident claim. We have a track record of success in even the most complex car accident cases, having recovered tens of millions of dollars on behalf of the thousands of clients we have represented.d 
Following a car crash, get the legal help you need to recover compensation for your injuries and losses from the insurance company and the driver or other parties at fault for the accident and the harm you've suffered. Reach out to Feingold & Posner, P.A. for a free initial consultation to discuss the options in your case with a Poinciana car accident lawyer from our firm. 
Common Causes of Poinciana Car Crashes
Some of the more common causes of car accidents in Poinciana include:
Speeding, including driving too fast for conditions
Reckless driving, which can include excessive speeding, racing, or rapidly weaving through heavy traffic
Failing to yield the right of way
Unsafe turns or lane changes, including when failing to signal or check mirrors
Illegal turns
Running stop signs or red lights
Disregarding traffic controls
Drowsy/fatigued driving
Drunk or drugged driving
Distracted driving
Driver inexperience or lack of familiarity with local roads
Inadequate or deferred car maintenance
Defective car design, or defective design or manufacture of car parts such as tires or brakes
Bad road conditions or unsafe road/intersection design
Adverse weather
Financial Recovery Available in a Car Accident Claim
A financial award in a car accident claim can provide you with compensation for the losses you have incurred due to your injuries and property damage. Let a Poinciana car accident lawyer at Feingold & Posner, P.A. fight on your behalf to secure maximum recovery for your:
Costs to repair your car, or reimbursement for the pre-crash value if it was totaled by the accident
Costs of medical care and rehabilitation of the injuries you sustained in the crash
Costs of long-term care needed for permanent disabilities that result from your injuries
Past, ongoing, and future loss of income and employment benefits if you cannot work after the car accident
Physical pain and anguish, emotional trauma and distress, and reduced enjoyment and quality of life, if you have sustained severe, permanent disfigurement or disability from your car accident injuries
Big thanks to Eric and Doug for doing a great job with the handing of my auto accident. I highly recommend them!
How Can a Poinciana Car Accident Lawyer from Feingold & Posner, P.A. Help You through the Claims Process?
If you've never been involved in a car accident before, you may not know where to begin to recover compensation for the expenses and losses you've incurred in a crash. That's why having a Poinciana car accident lawyer from Feingold & Posner, P.A. can be so important to maximizing your financial recovery. When you choose us to represent you in your car accident claim, you can expect our legal team to:
Thoroughly investigate the car accident you were involved in to identify liable parties and your legal options for seeking compensation
Documenting your injuries and losses to make sure we pursue the full financial resources you need now and into the future
Working with accident reconstruction and medical experts if necessary to help build a persuasive case on your behalf
Discussing your legal options with your and keeping you updated on the process of your claims so that you are empowered to make the best decisions for you
Filing your claims with the insurance companies or in court, fighting for the maximum financial compensation possible in a settlement or verdict
Contact Us for a Free Case Evaluation to Speak with a Poinciana Car Accident Lawyer at Our Firm about Your Legal Options
Don't wait to start your claim for compensation after being injured in an accident. You have limited time to pursue your rights. Contact Feingold & Posner, P.A. today for a free, no-obligation case review to learn more about how our Poinciana car accident lawyer can take the stress of pursuing an insurance or legal claim off your shoulders and give you peace of mind that your case is in the right hands. 
About Poinciana, FL
Poinciana is a census-designated place located in Osceola and Polk Counties. It is situated just southwest of Kissimmee. The community comprises nine planned unit development villages that make up the Association of Poinciana Villages, originally conceived during initial planning in the 1960s as a retirement community although today about half of households have children. While only consisting of a few thousand residents into the 1990s, Poinciana has been one of the fastest growing areas in Central Florida over the last decade or so, fueled in part by the construction of the Poinciana Parkway that connects to Interstate 4 and the Poinciana Station, the southern terminus of the SunRail commuter rail system that serves the greater Orlando area.
Frequently Asked Questions about Car Accidents in Poinciana
FAQ: Can I win a car accident claim if the other driver was cited for the accident?
Just because the other driver was cited or ticketed after the car accident does not automatically mean that they were legally at fault for the accident. The driver may decide to contest the ticket and successfully get it dismissed or be found not guilty. Even if the driver pays the ticket or is found guilty of the infraction, it can serve as persuasive evidence that the driver was at fault for the accident. However, other evidence may also point to you or other parties sharing fault for having caused the accident.
FAQ: Do I still have a legal claim if I was partially at fault for the crash?
Florida law allows you to pursue a claim for compensation for injuries and losses you suffered from a car accident even where you are found to have been partly or mostly at fault for the accident. While you can recover compensation from other at-fault parties, any award of compensation can be reduced to reflect your share of fault for the accident. As an example, if you incurred $150,000 in losses and expenses from a car accident that you were 50 percent at fault for, you can recover $75,000 from other at-fault parties, with you being responsible for the other half of your losses in proportion to your share of responsibility for the accident.
FAQ: Will I need to go to court to win compensation in a car accident claim?
No attorney can predict at the start of a car accident claim whether the claim will end up going to court or trial. Although most car accident claims end up being settled, some are resolved through litigation in court. Some of the factors that may determine whether you will need to go to court to win your car accident claim include the severity of your injuries and any resulting disabilities or permanent disfigurement, the amount of your expenses and losses that you are claiming compensation for, the available insurance coverage, and whether liability or respective shares of fault for the accident are at issue.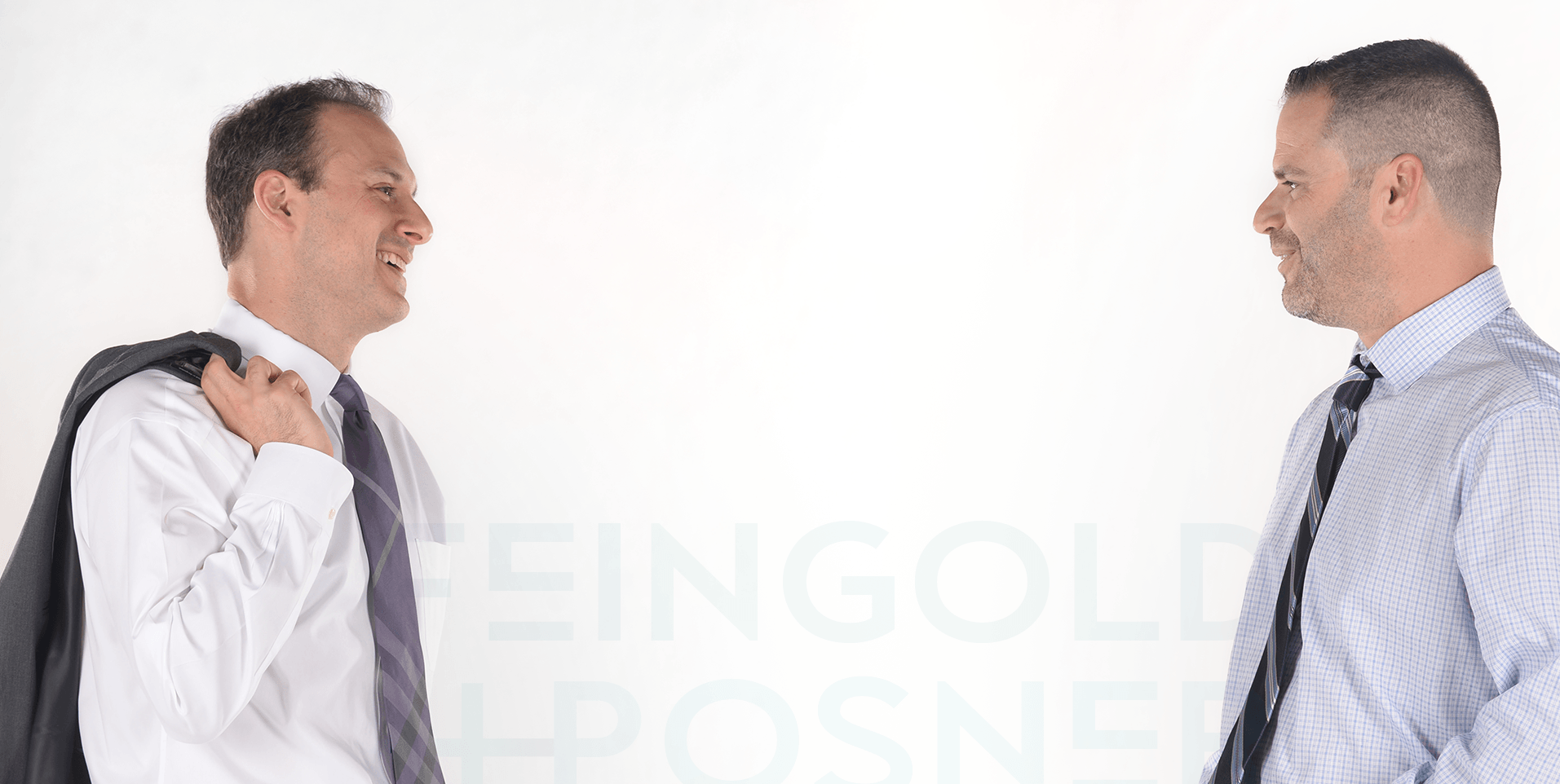 "These lawyers are not only very efficient, but caring as well. I would not hesitate to refer them to anyone."
MATTHEW T. / FORMER CLIENT