Plantation Bicycle Accident Lawyer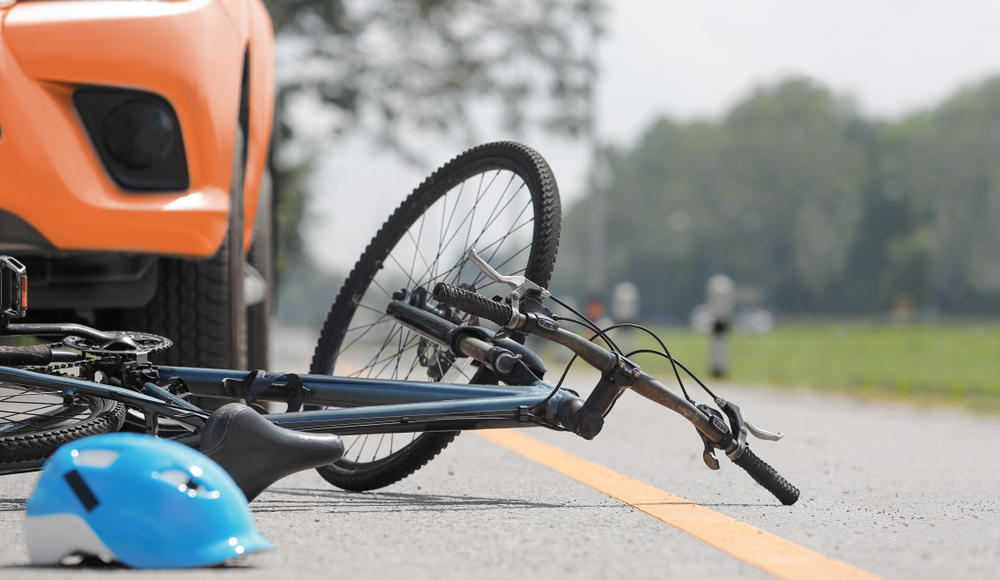 Experienced Plantation Bicycle Accident Attorneys Help Injured Victims Secure Financial Compensation
Plantation prides itself on its small-town atmosphere and world-class recreational facilities. However, increased cycling activities also lead to increased instances of serious bicycle accident injuries. This is especially true in Florida, which consistently ranks as one of the most dangerous states for cyclists.
At Feingold & Posner Accident Injury Lawyers, our experienced bicycle injury lawyers have recovered millions for wrongfully injured clients in Plantation. Whether you suffered injury from negligent drivers, obscured roadway hazards, or defective bicycle parts, we might help you recover needed financial damages without any upfront or out-of-pocket costs. Call a Plantation bicycle accident lawyer at 954-807-4665 or connect with us online to schedule a free legal consultation.
Most Common Causes of Plantation Bicycle Crash Injuries
Planation's Linear Trail and distinguished nature parks draw cyclists from throughout Florida. Many residents also take advantage of the subtropical climate by cycling to work or one of Broward County's many universities. With over 642 acres of parks and playgrounds, Plantation is a great place to ride.
But crashes sometimes happen in Plantation due to no fault of a bicycle rider who does everything right. When this happens, you may need help recovering the compensation you deserve.
To recover financial damages following bicycle accidents, cyclists must link their injuries to a third party's careless conduct. Identifying the underlying cause (or causes) of Plantation bicycle accidents allows injury attorneys to file the correct legal claims and determine the liable insurers. The most common causes of bike accident injuries in Plantation include the following:
Traffic Accidents
Traffic crashes involving passenger vehicles, buses, and commercial trucks are the leading cause of serious road bike injuries and deaths in Florida. These crashes generally occur when negligent drivers refuse to yield or misunderstand cyclist's rights. Under Florida law (Fl. Stat. § 316.206), cyclists have the same rights as drivers when operating on roadways, provided they utilize bicycle lanes if available.
This means Plantation drivers must treat bicycles as vehicles, which includes keeping a safe distance, looking before turning over bike lanes, and yielding the right of way as appropriate.
When drivers don't follow the rules of the road, it often results in the following serious bicycle accidents:
Clipping (Sideswipes) – Cyclists may operate in bike lanes and shoulders, often when they're traveling slower than motorized traffic. Inexperienced drivers or those with impaired visual fields often cannot discern the distance between their vehicle's side-view mirror and the cyclist. They may clip local riders causing devastating falls. These accidents often occur when drivers are impaired by alcohol, even with a low blood alcohol content, because one drink impacts your visual perception. Older drivers with reduced depth perception might also cause devastating clipping accidents in Plantation.
Crossover – One of the most common traffic accidents occurs when negligent drivers turn right or leftover bike paths. Cyclists traveling straight have the right of way, but drivers seldom look for bicycles when turning on green lights. They simply assume no one is traveling straight and may turn directly in front of cyclists. The rider may immediately impact the side of the vehicle, causing serious impalement and facial injuries, or cars may T-bone cyclists causing devastating spine, head, or organ damage.
Off-Road – Aggressive drivers often refuse to yield the right of way to cyclists. They may tailgate, honk, or pass bicycles unlawfully. These hostile behaviors often force cyclists off the road to protect themselves. Without designated bike lanes, cyclists often crash on uneven gravel or landscaping. Even if the dangerous driver never hit the cyclist, the driver might be liable for causing the accident. Experienced Plantation injury lawyers could hold aggressive drivers accountable for their actions, especially if they fled the scene. Private investigators can often work with witnesses and local authorities to access security cameras and find dangerous drivers.
Speeding – In small cities like Plantation, ordinance sets speed limits to prevent serious pedestrian/cyclists injuries and deaths. International studies show that the risk of fatal bicycle crashes increases by about 2 percent for every additional one mile per hour the vehicle travels over the posted speed limit. Consider the following—cyclists have a 95 percent chance of surviving if cars traveling under 25 miles per hour strike them. The survival rate decreases to 55 percent after 35 mile per hour impacts and only 10 percent after 60 mile per hour impacts. Speed can increase the severity of accident injuries and also result in airstreams that force adjacent riders off balance.
Rear-End & Run-Overs – Drivers must keep a safe vertical and horizontal distance between themselves and cyclists. Tailgating often results in rear-end collisions with bicycles, which causes more damage than traditional fender-benders. These accidents can force riders into their handlebars, causing serious impalement injuries. Run-overs often result in life-altering spine damage and fatalities. They frequently occur when the cyclist falls onto the road and in front of unsuspecting drivers. Keeping a safe distance between cyclists can save lives.
Experienced Plantation bike crash lawyers might help injured cyclists obtain damages from the negligent driver's auto insurance company and apply for no-fault benefits with their personal auto insurers. Because bicycle-car collisions qualify as motor vehicle accidents, injured cyclists with Florida registered vehicles (or their household members) might obtain medical and lost wage coverage under state personal injury insurance (PIP) laws.
Defective Bike Parts
Some road bikes cost more than used vehicles. However, faulty clip-in systems, chains, and brakes commonly contribute to sudden bicycle accidents. Equipment failures may result in devastating falls or run-over accidents. Safety equipment, including helmets, might also fail to perform as marketed. Plantation personal injury lawyers might file products liability claims against negligent bicycle designers, parts manufacturers, and commercial sellers.
Falls
Nearly all bicycle accident injuries occur when cyclists fall onto hard pavement, into their handlebars, or over a vehicle's front end. More serious injuries, including severe brain trauma, amputations, and paralysis, might accompany falls triggered by negligent drivers. However, non-vehicle-related falls are the most common cause of minor bicycle accident injuries in Plantation.
These injuries often include:
Concussions
Fractured wrists
Facial fractures
Broken ankles
Dislocated shoulders
Knee damage
Slipped discs
Back and neck strains
Road rash (friction burns)
Lacerations
However, unexpected falls may propel fast-moving cyclists in front of moving vehicles. Roadway debris, potholes, puddles, and uneven trails might all result in painful falls. In some cases, an attorney might help Plantation cyclists file premises liability claims against negligent property owners. These claims may involve public liability, however, which triggers a time-sensitive and complex administrative claims process. If dangerous bike paths or obscured roadway hazards caused bicycle accidents in Plantation, connect with us immediately to discuss your financial recovery rights.
Pedestrian Negligence
Drivers aren't the only ones who don't respect cyclist rights in Plantation. Walkers, shoppers, and other pedestrians may step into bike lanes without looking. They might also allow pets and children to jump in front of riders. Sometimes cyclists must execute emergency falls to prevent causing greater harm to unprotected persons and animals. In such cases, discuss your options for recovering personal injury compensation with our bicycle accident attorneys.
Great guys who take their job seriously. They took care of me when I had my accident and made sure I was walked through 100% of the way.
Recovering from Traumatic Brain Injuries Following Plantation Bicycle Crashes
According to the CDC, brain trauma is the most common cause of serious disabilities and deaths among cyclists. Experts estimate that traumatic brain injuries (TBIs) account for over 60 percent of bicycle accident fatalities and 30 percent of serious injuries. Even non-fatal brain injuries often result in disabilities, comas, and vegetative states.
Cyclists with head injuries might develop the following symptoms and secondary conditions:
Loss of muscle control
Epilepsy
Slurred speech
Blindness
Hearing loss and tinnitus
Migraines
Personality changes
Depression and anxiety
Irritability
Memory loss
Extreme confusion
Loss of critical thinking skills
In rare cases, injured cyclists may enter into persistent comas or vegetative states. Brain death may occur shortly thereafter, leaving Plantation families to make impossible decisions. Claimants with serious brain injuries, including children, often need legal guardians to pursue personal injury claims for them.
A compassionate Plantation bicycle accident lawyer from Feingold & Posner Accident Injury Lawyers might help families navigate this difficult process, hold liable parties accountable for their actions, and recover needed damages for cyclists suffering from brain injuries. These serious medical conditions often cost uninsured families hundreds of thousands in nursing expenses, hospital bills, and cognitive therapies without accounting for the claimant's lost wages, pain, and emotional suffering.
Options for Recovering Financial Damages After Plantation Bike Crashes
Settling Claims With Insurers
Most viable bicycle accident claims settle with liability insurers. Settlement negotiations may involve auto, property, or corporate insurance companies depending on how the crash occurred. Many bike injury cases in Plantation involve multiple claims triggering numerous insurance obligations. For example, your bicycle chain may snap, resulting in sudden falls (products liability) that propel you into speeding vehicles (auto negligence).
Attorneys might recover financial damages from both insurance companies, which may include the following:
Medical bills
Lost or reduced wages
Lost earning capacity/promotions
Lost employment benefits
Nursing costs
Rehabilitation
Household help
Physical pain
Emotional anguish
Lost enjoyment of activities and life
Frustration and inconvenience
Loss of spousal companionship (loss of consortium)
Experienced bike accident settlement negotiators frequently begin by identifying liable insurance companies and filing the initial claim. They will follow up with insurers once their clients receive their medical prognosis, which often triggers settlement negotiations. Personal injury lawyers frequently hire economic experts to calculate the value of their clients' financial losses at this time.
Counsel will then prepare detailed settlement demands or letters. These pre-litigation requests often include evidence establishing the insured's liability, such as the police report, witness statements, and accident videos, copies of the claimant's medical records following the crash, and a list of the claimant's overall damages with an accompanying settlement demand. Negotiations often proceed from there, and a dedicated Plantation bicycle accident lawyer can help claimants obtain quick settlements without filing litigation.
Suing Negligent Parties in Florida Civil Court
If liable insurers refuse to offer fair settlements, your accident lawyer might recommend filing a personal injury or wrongful death lawsuit. Injured claimants have four years from the date of the bicycle accident to file negligence litigation in Florida, and families have two years from the date of death to file wrongful death lawsuits. Claimants must file lawsuits directly against liable defendants, which may include negligent drivers, vehicle owners, or product manufacturers.
Special rules apply to premises liability claims against public entities, like injuries caused by dangerous public biking paths. Attorneys may pursue your claims through trial, where juries may award damages as appropriate. However, most personal injury lawsuits settle with liable defendants and insurers before they go to trial. Litigation may result in higher settlement awards and verdicts, but it also takes longer to recover compensation. A compassionate Plantation bicycle accident lawyer helps their clients understand their rights and choose the best option for their situation.
Recovering Damages from Personal Insurers or Victims' Compensation Funds
Unfortunately, drunk drivers injure numerous cyclists each year. These accidents often occur at night, and some drivers don't realize they hit innocent riders. These hit-and-run accidents might entitle claimants to recover compensation from the Florida Victim Compensation Fund.
Injured cyclists might also apply for no-fault benefits or coverage through their personal/household member's uninsured motorist policy—even after bicycle-vehicle crashes. If our clients suffered from unlawfully inflicted bicycle accident injuries due to another person or entity's carelessness, our firm would do everything we can to obtain compensation on their behalf.
Benefits of Obtaining a Plantation Bicycle Accident Lawyer from Feingold & Posner Accident Injury Lawyers
Victims and their families often struggle with mountains of insurance requests and phone calls following devastating Plantation cycling crashes. Not only can our dedicated personal injury lawyers handle insurance claims and adjusters on your behalf, but we might also do so without any upfront fees or costs. At Feingold & Posner Accident Injury Lawyers, our experienced legal team has recovered millions for wrongfully injured clients. We fight to obtain valuable bike accident evidence, identify liable parties, and maximize the value of our client's legal claims.
Our contingency fee structure allows injured claimants to obtain valuable damages without any out-of-pocket legal fees. Instead, we don't get paid unless our clients recover needed compensation following Plantation bicycle crashes. We might even front all initial expert witness, investigative, and medical record costs. There's no risk or cost associated with discussing your bicycle crash claims with the Plantation personal injury team at Feingold & Posner Accident Injury Lawyers.
For your free legal consultation, call us today at 954-807-4665 or contact us online.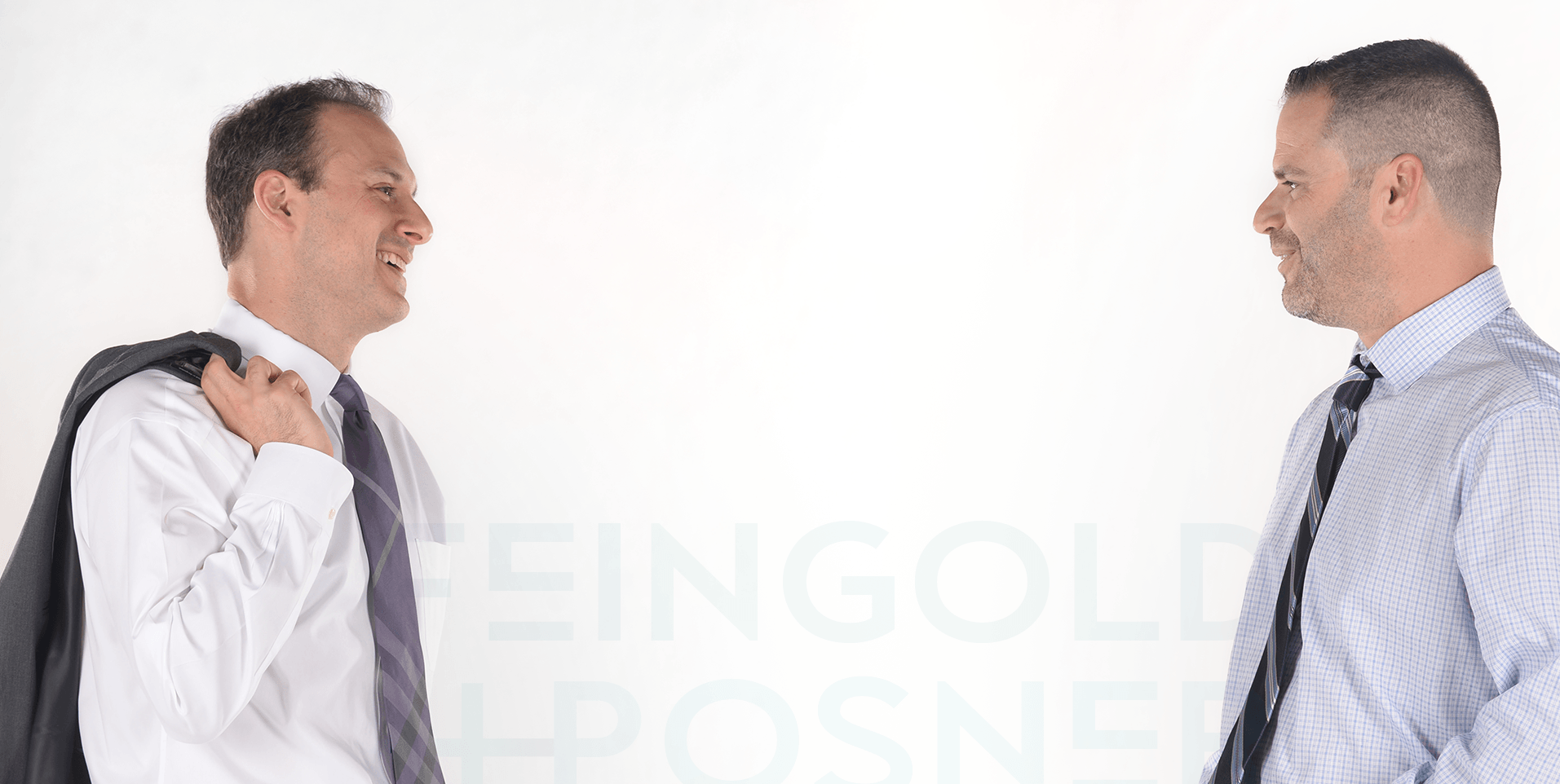 "These lawyers are not only very efficient, but caring as well. I would not hesitate to refer them to anyone."
MATTHEW T. / FORMER CLIENT