Fort Lauderdale Uber and Lyft Accident Lawyer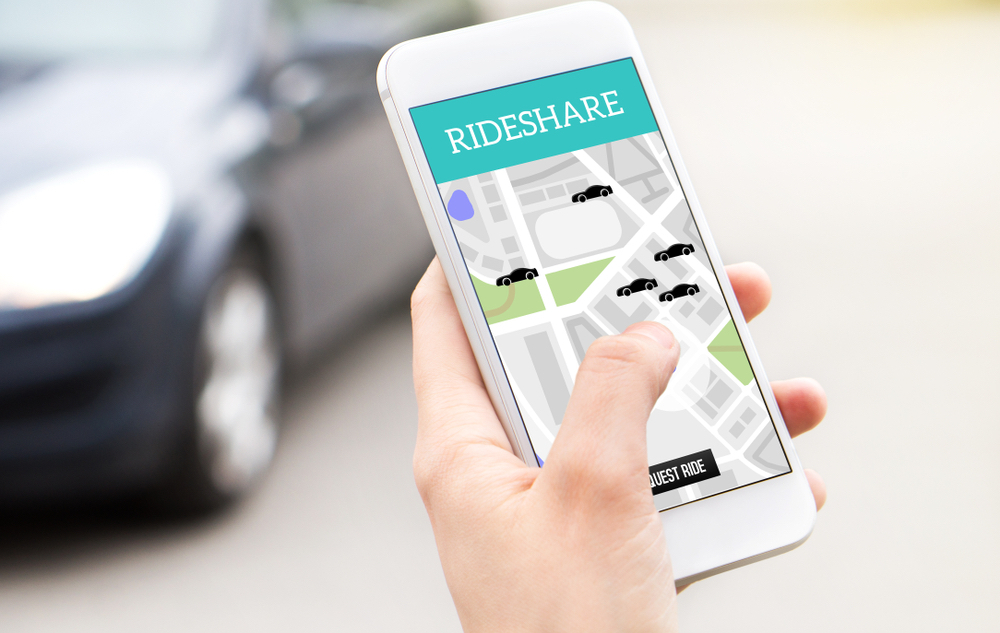 Knowledgeable Uber Accident Lawyers Pursue Recovery and Justice for Injured Clients
South Florida residents will often summon rideshare cars when they do not want to fight traffic or when they do not want to take their car. They may be out in Ft. Lauderdale or the Hard Rock Casino and smartly hail an Uber or Lyft after consuming alcohol. When they do this, they are putting their lives into the hands of a person who may be poorly equipped to handle the job and exhausted to boot. Other drivers may be in the wrong place at the wrong time and end up injured because of the rideshare driver's carelessness. If any of this happens, you need a lawyer who understands the unique legal challenges involving an accident with Lyft. You need a Fort Lauderdale Uber and Lyft accident lawyer from Feingold & Posner, P.A.
Uber and Lyft Make Money While People Injured By Their Drivers Struggle (And So Do Their Drivers)
While Uber and Lyft may offer definite benefits to society, the entities that benefit the most are the rideshare companies themselves They take a commission from the payment before it goes to the tired and overworked driver. In turn, they do everything to keep all of their cut by making it very hard for you to get financial compensation when their drivers cause an accident. If an Uber or Lyft driver has injured you, whether as a passenger or they crashed into you, prompt legal help is a must.
People are struggling to get by because of the high cost of living in the Fort Lauderdale area. Some may have lost their jobs and need to earn a living somehow. Others can need extra income to support their family because the cost of housing and necessities like food have soared in South Florida. Surging costs and difficulty getting by have forced an army of rideshare drivers into monetizing their personal vehicles and their spare time.
Rideshare Companies Help People Without Transportation But at a Cost
The entire setup of rideshare companies like Uber and Lyft encourages distracted driving and dangerous habits:
Uber/Lyft drivers focus on the app to respond to ride requests. It takes one or both eyes off the road when they are in the middle of driving. They may also pick up their phone to accept a ride request or communicate with a passenger en route to pick up.
Rideshare drivers are often in unfamiliar settings in the middle of the night, and they do not know where they are going. They are distracted trying to get directions from the app, which causes them to focus less on the road.
Uber/Lyft drivers will often "deadhead" in high-volume areas, driving around when waiting for a ride request. They may congregate in areas that are already busy. Then, when they accept a ride request, they will quickly turn around and pull out into traffic.
Uber/Lyft drivers are often driving as a second job, driving during what might otherwise be their free time and making them more likely to do personal things behind the wheel.
Other Causes of Uber/Lyft Accidents
In addition, the other common causes of Uber and Lyft rideshare accidents include:
Uber/Lyft drivers are responsible for maintaining their vehicles in proper working order. There is no mechanic like taxis have. Drivers may cut corners with maintenance, causing flat tires and brake problems.
All drivers take their eyes off the road to look down at their phone or send a text. You will hope that those with the responsibility for the safety of others will not drive distracted, but it happens far too often.
Drivers try to make as much money as possible, so they may speed to make pickups, so they can get on to the next ride.
Even if there is not a specific cause of the accident, an Uber or Lyft driver can just plain make a mistake like any other driver. They can make a wrong turn or not see a driver as they are changing lanes.
How People Suffer Injuries in Uber and Lyft Accidents
The injuries in an Uber/Lyft accident may include:
The passenger suffered an injury in a crash with another driver.
The Uber/Lyft driver hurts other drivers.
The Uber/Lyft driver suffers an injury in a crash with another driver (while many focus on the mistakes that Uber/Lyft drivers make, they are entitled to financial compensation if they suffered an injury in a crash that was another driver's fault).
How Do We Determine Liability in an Uber or Lyft Accident?
In any Uber/Lyft rideshare accident, the same rules determine liability as they would in any other car accident. The legal standard in any car crash is negligence. This is a four-part test used to determine fault. You must prove each of the elements of the negligence test by a preponderance of the evidence.
Specifically, you must show:
The driver owed you a duty of care. An Uber/Lyft driver owes a duty of care to both their passengers and other drivers on the road.
The drivers breached the duty of care by acting unreasonably under the circumstances. All Uber/Lyft accident cases come down to this. Much of the evidence you will gather relates to what the driver did behind the wheel and what made it unreasonable.
You suffered an injury.
You will not have suffered injuries if not for the driver's actions.
Only after you prove all four of these elements can you begin to negotiate the amount of compensation in your case.
A Shortage of Rideshare Drivers Means Less Safe Drivers can Be Driving
Rideshare drivers often complain about the low pay. Right now, South Florida has a shortage of Uber and Lyft drivers. The company is doing everything that it can to encourage more people to drive. While Uber and Lyft claim to check backgrounds and driving records, one can imagine how the company is a lot less stringent about who can drive when they cannot find enough drivers. People can practically come in off the street and be driving passengers within a very short time.
Even with the shortage, rideshare drivers still add to the already clogged traffic in Fort Lauderdale and neighboring Plantation. These are extra drivers on the road, scanning for fares. Even if they do not have passengers in their car, they are hanging around in already busy areas for their next fare.
Uber And Lyft Drivers Work When They Are Tired
Uber and Lyft like to market themselves to drivers as a job that provides the flexibility to use their car to make extra money. The flip side of this is that drivers are often behind the wheel after a full day at another job. They drive at night when the demand may be high to supplement their income. The result is that there are tired drivers who are less than focused.
Uber and Lyft drivers can grow more tired than the average driver. Ridesharing companies limit the number of hours that a driver can be in the app for, but these rules miss the point when drivers are naturally fatigued because they are working a second job at night.
Since Uber and Lyft drivers often struggle to earn a living, they may not take off when safety otherwise dictates it. When other drivers might stay off the road in a driving Fort Lauderdale rainstorm, Uber and Lyft drivers can still be out trying to find rides because they need the money. They will end up picking up passengers in inclement weather when they may not have experience in driving through difficult conditions.
Great guys who take their job seriously. They took care of me when I had my accident and made sure I was walked through 100% of the way.
Uber and Lyft Do Everything They Can to Cover Themselves From Liability
Uber and Lyft do everything that they can to protect themselves when their drivers cause accidents. Often, this comes at your expense. Their main trick is to classify their drivers as independent contractors. They do this to avoid paying for certain employee benefits. They also do this to protect themselves from liability in car accidents. This is practically airtight, and there are very few reasons why you can sue Uber or Lyft directly.
However, both Uber and Lyft are simply not allowed to leave injured passengers and other motorists completely on their own after an accident. Drivers will have insurance coverage at all times. The amount of coverage depends on the stage of the rideshare process. Drivers have the most coverage when they have accepted a ride request or have a passenger in the car. Then, they have $1 million in third-party liability coverage.
There is a reduced amount of coverage when the driver has the app on but has not accepted a ride request. If the driver does not have the app on, then you will need to proceed against their insurance policy.
$1 Million in Coverage Does Not Go as Far as You Think
The $1 million is per accident and not per injured party. If there were multiple injured people in the accident, you will have to jockey with others for insurance coverage. You may end up with more damages than coverage. Then, you can file a claim against your own insurance's underinsured motorist coverage. However, just because it is "your" insurance company does not mean that they will be any more reasonable than that of the Uber driver.
How Uber and Lyft's Insurance Companies Make Your Life Harder
Either way, you are left to deal with one or more insurance companies in the rideshare claims process. These are companies that make a lot of money off the premiums that Uber and Lyft pay them. It is a rather large source of business for them. These insurance companies want to keep as much of this money as they can.
To try to keep your settlement low, they:
Drag out your claims process by asking for more paperwork
Challenge your damages and dispute your injuries
Make you lowball settlement offers and wear you down by making you negotiate hard for anything that you get
Insurance companies specialize in red tape, and this is even more so in rideshare claims. Even though negligent rideshare drivers cause many claims, insurance companies take a very skeptical view of any claim they receive. It is better not to approach the claims process on your own. The rideshare claims process is intentionally difficult to keep you on the defensive and from fighting too hard for what you deserve.
You are not powerless in the Uber and Lyft claims process, even if you are dealing with a large insurance company. No matter how big the insurance company is, they are not bigger than your legal rights. Your primary right is to be compensated for your accident injury when someone else is at fault for the accident. Not only do you have a right to a check, but the amount that you receive must fully compensate you for your injuries.
The insurance company is not in a position to dictate anything to you, no matter how they act during the claims process. However, when you try to handle your own claim, you are often powerless to push back on their questionable tactics. All of that changes when you hire the attorneys at Feingold & Posner to handle your Uber or Lyft accident claim. We will make sure that you know about all of your legal options while we battle the insurance company on your behalf.
We make a difference for our clients. We start by providing you with personalized legal representation that considers your unique situation. A trusted Fort Lauderdale Uber and Lyft Accident Lawyer at Feingold & Posner. P.A. will know how to be tough when necessary, and will not let insurance companies take advantage of you.
Call a Fort Lauderdale Uber and Lyft Accident Lawyer
At Feingold & Posner, we have earned a reputation for their tenacity and toughness in demanding the right amount of financial compensation for our clients and following through. We are not afraid of insurance companies, no matter how big they are.
Our lawyers will take the fight to them when they stand in the way of what you deserve. They are just another company standing in the way of our client's legal rights. Call us today at 954-807-4665 or contact us online to schedule your free initial consultation as soon as possible.
Feingold & Posner Accident Injury Lawyers
1380 N University Dr Suite 100,
Plantation, FL 33322
Phone: 954-807-4665
Online Form: Contact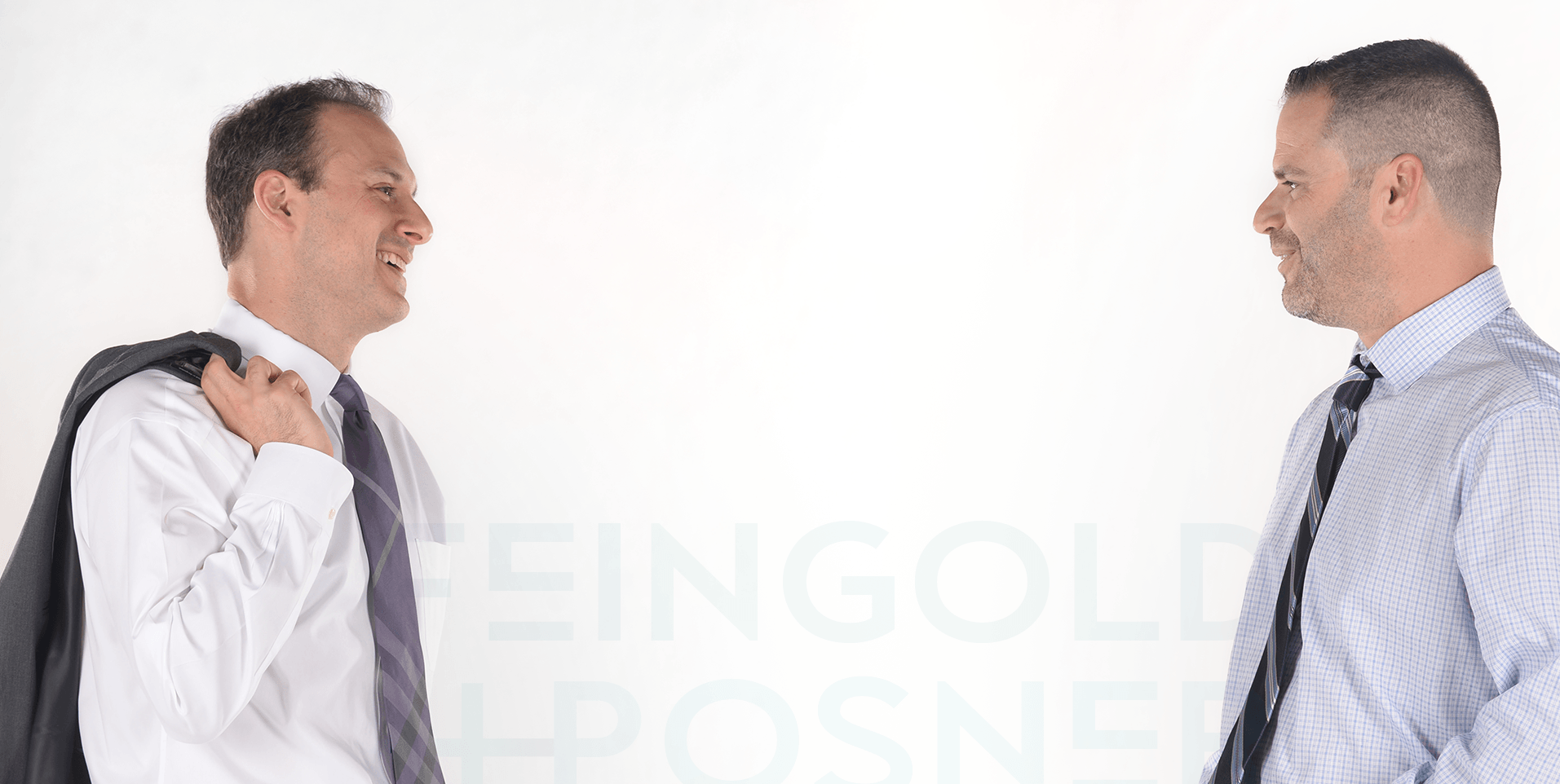 "These lawyers are not only very efficient, but caring as well. I would not hesitate to refer them to anyone."
MATTHEW T. / FORMER CLIENT