Plantation Bus Accident Lawyer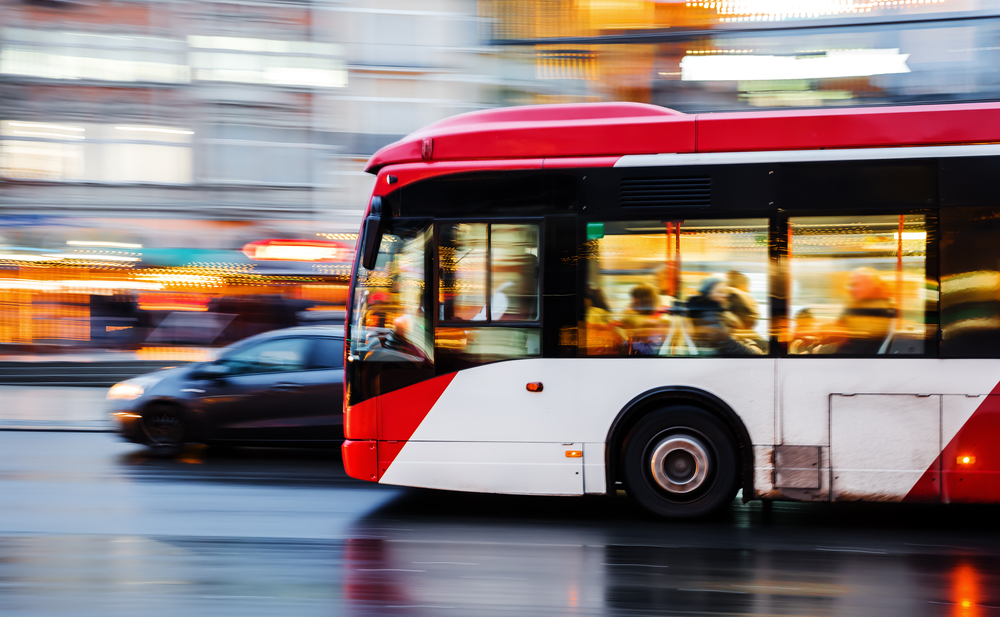 Knowledgeable Plantation Bus Accident Attorneys Fight For Clients to Receive Maximum Compensation
In an accident with a bus, severe or fatal injuries almost always result to those involved. Injury victims can include bus passengers, motorists in other vehicles, pedestrians, and more.
If you were in a bus crash and sustained injuries, contact a Plantation bus accident lawyer from Feingold & Posner Accident Injury Lawyers as soon as possible. We can help you recover the money you need to pay for your medical bills and other losses.
Bus Accidents in Plantation
Buses are a common sight in the Plantation region, from public transportation to charter buses bringing tourists around the beautiful area. As far as safety in transportation goes, buses are usually a safer means of travel with a lesser likelihood of being in accidents on the road. However, they can still be involved in various accidents, and these incidents can result in injuries to many different parties.
In one recent year in Florida, there were:
7,862 reported bus crashes
187 crashes that caused possible injuries
71 people who suffered non-incapacitating injuries
Ten people who suffered incapacitating injuries
In Florida, buses are a common mode of transportation—and bus includes:
Public transportation buses (Broward County Transit)
Private bus lines (Coach, Megabus, and Greyhound)
School buses for public schools or private schools
Private charter buses
Tour buses
Bus passengers and others with injuries in Florida can pursue damages after a bus accident by filing an insurance claim or a personal injury lawsuit. The laws and regulations that apply, as well as the method of recovery, differ depending on the type of bus involved in the accident. For example, filing a claim after a school bus accident will have different requirements than after a tour bus crash.
The best way to know what action you need to take to seek compensation for your bus accident injuries is to consult with a Plantation bus accident lawyer as soon as possible.
Why Choose Our Plantation Bus Accident Law Firm?
The legal team at Feingold & Posner Accident Injury Lawyers has a personal interest and commitment to every client facing a severe injury. We do not see clients as case numbers or dollar signs, but as members of our own family. You will get the attention your claim deserves from everyone in our office, including our attorneys and staff.
Many bus accident attorneys want to settle your case as fast as possible – not in your best interest, but in theirs. Our law firm will never try to settle your claim for any less than you deserve just because it saves us time. Instead, we will be open and honest with you about any settlement offers and whether we believe we should continue with negotiations or even escalate the matter to court.
When you have a bus accident claim, you want a law firm like ours on your side. Reach out to a Plantation bus accident lawyer today for more information.
The Rights of Bus Crash Victims
Bus accident victims range from riders aboard the bus to pedestrians, other drivers, motorcyclists, and others. Whoever the injured bus accident victim might be, they have a right to file a legal claim for compensation for the injuries they suffered against the parties liable for the accident.
There are many losses a bus crash victim might incur due to their injuries, and they should make sure to include all possible losses in their bus accident claim.
Such losses might include:
All costs of past and future medical treatment
Property damage
Other out-of-pocket costs of the injury
Lost income from missing work
Future lost earnings and benefits
Pain and suffering, both mental and physical
Permanent disabilities from catastrophic injuries
Permanent disfigurement
Loss of enjoyment of life.
Some of these losses are more challenging to calculate than others, and it is important to have an experienced injury attorney determining the value of your claim. If you do not, you run the risk of accepting an offer from insurance companies that is far less than you deserve. This leaves you responsible for some of your losses with no right to seek additional compensation if needed.
Protect yourself and your financial future by seeking help from the right bus accident attorneys in Plantation. We are ready to help.
How We Can Help
Our attorneys assist accident victims in many ways, including:
Evaluating whether you have a valid claim for compensation
Investigating the cause of your accident and who should be liable
Determining how much your claim is worth
Filing all the necessary insurance claims and handling the claim process
Reviewing and negotiating settlement offers
Taking your case to civil court when needed
We handle all of this so you can focus on what is important – your physical recovery.
Great guys who take their job seriously. They took care of me when I had my accident and made sure I was walked through 100% of the way.
Common Bus Accident Causes
The causes of bus accidents are similar to those of car accidents. Bus accidents are generally the result of the bus driver's negligence or the negligence of another driver. However, there are a variety of other potential causes of bus accidents that are unrelated to the driver's negligence, but rather to other parties.
Some of the common reasons for bus accidents in the Plantation area include:
Failure to obey traffic signs and signals
Driver fatigue
Driving under the influence of drugs or alcohol
Exceeding speeds safe for the conditions
Improper maneuvering
Inadequate training
Improper maintenance of the bus
Mechanical issues
Road design or conditions
Weather conditions
Unforeseeable negligent driving acts by third parties
Because so many things can lead to bus crashes, you should always seek the right legal help to make sure that you identify the right liable parties.
Liability for Bus Accidents
The number of parties that may be potentially liable to victims of bus accidents is long, and determining which parties to pursue in an insurance claim or lawsuit takes intense investigation and legal strategy. The following are some examples of individuals and entities that may be potentially liable for the damages of a bus accident.
The Bus Driver
The circumstances of the crash and the nature of the driver's behavior will determine whether the bus driver should be a defendant in a bus accident claim. Many bus accidents happen due to negligence on the part of the driver, and this negligence can come in many forms. If a driver was distracted, intoxicated, overly fatigued, in violation of traffic laws, or made another error in judgment, it can lead to responsibility for any harm that results.
The Bus Company
The bus company is responsible for maintaining vehicles, driver training and screening, and all transit and transit authority operations. When the company fails to uphold the required standard of care or comply with federal or state regulations, it can be negligent and liable when an accident results.
The company can also be liable for the actions of their employees under the doctrine of respondeat superior, which holds employers vicariously liable for tortious conduct or neglect of employees during the course of their employment. Vicarious liability means that one of the most common defendants in a bus accident case is the company itself.
It is important to identify when a bus company is a liable party, as the company will have more insurance coverage than the individual driver might have. If you have severe injuries, the more coverage available for your losses, the better.
Third-Party Drivers
The bus driver is not the only driver that can be responsible for causing a crash. In some situations, the bus driver must react to other drivers who are negligent or careless on the road. Other drivers might cut off a bus, run red lights, fail to yield, make dangerous lane changes, or any number of other dangerous actions that cause a bus driver to swerve, slam on the brakes, or collide with other vehicles or objects. In some cases, a bus driver's quick reaction can lead a bus to roll over.
If the collision was the fault of another driver, that person would be liable for your damages. You would need to pursue a claim against that driver whose negligence caused the accident and their insurance company. Our Plantation bus accident lawyer can help determine whether third-party drivers should be liable in your case.
Bus Manufacturers
A bus might have components made by several different companies. So, if the accident happened because of brake failure, steering failure, or some other mechanical issue, the bus manufacturer or the manufacturer of the failed system could be liable. This liability arises when the failure happened due to a defect in the bus part that led to the malfunction.
These products liability claims against large vehicle manufacturing companies can be highly technical and complex. They often require the assistance of manufacturing experts who can attest that there was a defect that caused the crash. Our law firm has access to a network of transportation industry experts who can help with complicated bus crash claims.
Maintenance and Service Providers
When a bus company hires another company to provide routine maintenance on a bus fleet, and a maintenance provider fails to correctly maintain a bus or service it, an accident can result when something goes wrong with the bus. Proving that improper work on a bus by a maintenance or service provider caused a crash can be a challenging task, so injury victims need the right legal help to prove their claims.
Government Entities
There are more opportunities in which a public entity might be liable for bus crashes than other types of vehicle crashes. First, the government owns or operates different types of buses, including buses that provide public transportation and public school transportation. If one of these buses was in an accident, you might need to bring a claim against the appropriate transit authority or public school district.
In addition, a bus crash might occur due to poorly maintained roads or highways, and such dangerous road conditions might be the fault of the state transportation department or local streets or public works department.
If you need to bring a claim against a public entity, there are quite different rules under Florida law. This is because government entities are usually immune to liability, with only certain exceptions, such as those under the Tort Claims Act. When you can bring an injury claim against a public agency or department, there are stricter deadlines and requirements to provide notice to the entity of your claim. These cases are significantly more complicated than other types of vehicle accident claims, so you need a lawyer who has experience with this type of case.
As you can see, many entities may be liable for a bus accident, and in many situations, more than one party should be liable. The more parties that share liability, the more insurance coverage that might be available to cover your losses.
In order to determine the right liable party or parties, as well as their respective insurance companies, it is imperative you seek the right Plantation bus accident lawyer to fight for your legal claim. This helps to ensure that you receive the full compensation you deserve for your injuries from a bus accident.
Contact a Plantation Bus Accident Attorney Right Away
At Feingold & Posner Accident Injury Lawyers, we know how serious bus accidents and injuries can be because we help people trying to recover from these types of crashes. We know that many people with severe injuries will need lifelong medical care and have their lives altered forever. We believe that anyone in this situation deserves a zealous advocate who will work to ensure they have the highest possible quality of life moving forward.
Our legal team stands up for the rights of clients in Plantation who suffered severe injuries in bus crashes. You can trust that we will dedicate all of our resources and attention to your case, and we treat every single client with the full compassion they deserve during this difficult time.
When you need a Plantation bus accident lawyer on your side, you want a firm with more than 25 years of combined experience. To learn more about Feingold & Posner Accident Injury Lawyers and your legal options, contact us now or call anytime at 954-807-4665 for your free case evaluation.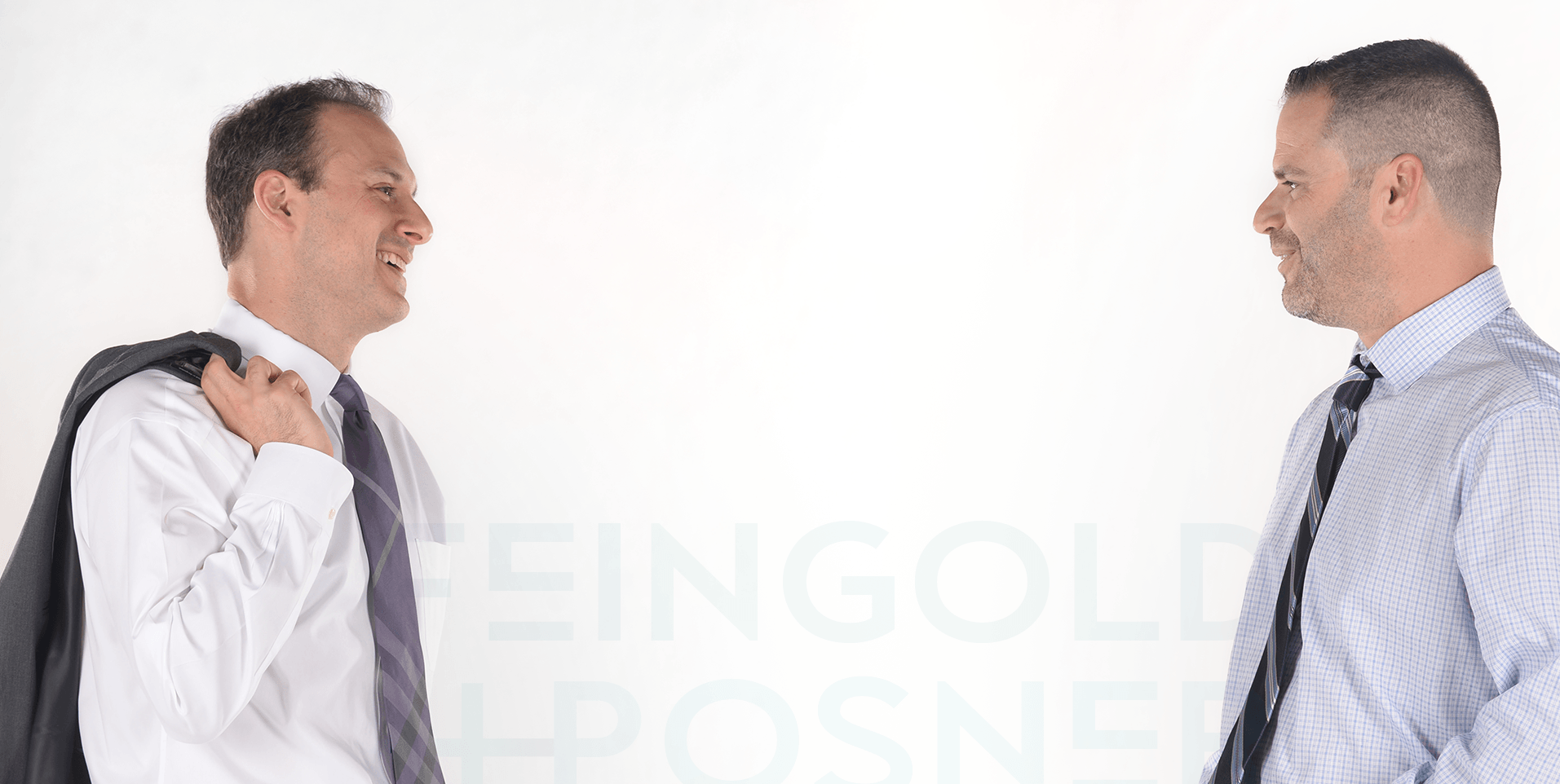 "These lawyers are not only very efficient, but caring as well. I would not hesitate to refer them to anyone."
MATTHEW T. / FORMER CLIENT