Fort Lauderdale Medical Malpractice Lawyer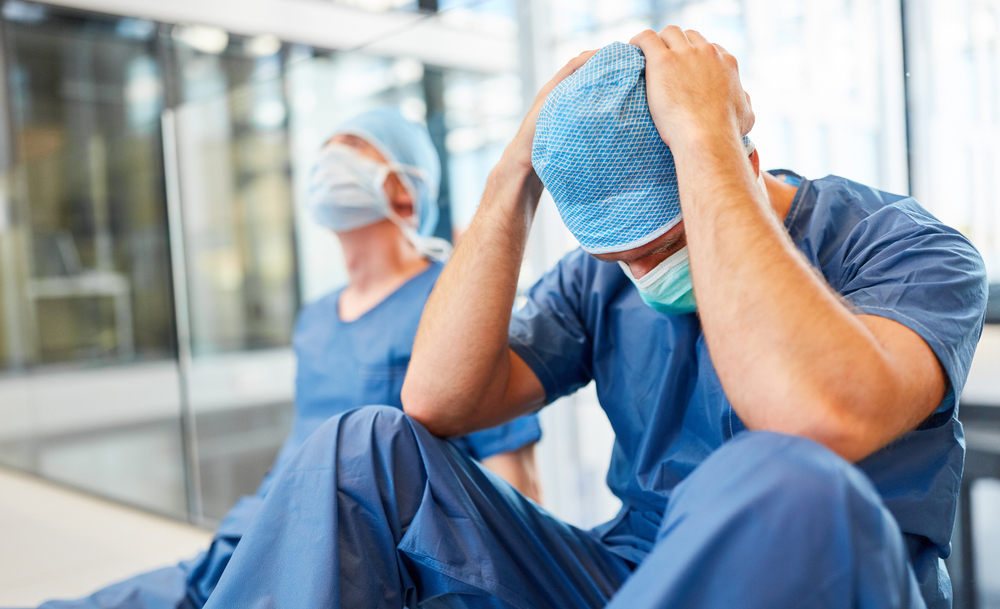 Typically when patients in need of health care come to a physician for help, they expect to be treated by qualified individuals that are competent and aware of their duty. Unfortunately, there are many times when doctors or other medical professionals may make drastic mistakes. If their actions were a result of negligence or general inattention to detail, it could result in a medical malpractice case. That is where an experienced Fort Lauderdale medical malpractice lawyer comes in. If you or a loved one were injured by the negligent or reckless acts of a medical professional, contact our firm today for a free case review.
What is medical malpractice?
Here are some examples of medical malpractice:
Surgical Error: while doctors are operating on a patient, they may make mistakes while performing a procedure. These could include a wrong incision, incorrect calculation, or even leaving a surgical instrument inside the patient's body.
Wrong-site surgery: this is a surgery that is performed on the wrong part of the body or on the wrong patient. This is often a result of a miscommunication among medical staff who do not write down information properly or mix-up patients.
Misdiagnosis: in some cases, doctors who are untrained, distracted, tired, or rushed may not take the time to properly look into a patient's symptoms. They could name the wrong disease, or not make a diagnosis at all, leading to continued suffering of the patient.
Medication errors: any incorrect medication that is given to the patient is known as a medication error. This could result from a doctor prescribing the wrong drug or dosage, or a pharmacist filling the incorrect prescription. Causes could include sloppy handwriting, confusing medications with similar names, or even not asking about a patient's allergies.
Birth injuries: when a mother or child experiences an injury as a result of a physician's carelessness or inadequacy, they could get compensated for their birth injury. Injuries could include birth defects, deformities, bruising, broken bones, and many others.
Hospital infections: sometimes, patients develop an infection after they have been in a hospital. People who are in a hospital are usually already in a poor state of health so they are at greater risk to get infection from people who are sick with other diseases. Hospitals have a duty to make sure that everything is properly sterilized after use. If they do not fulfill their responsibility to protect patients from the environment, they could be considered liable.
Cosmetic surgery errors: though cosmetic surgery is supposed to make a person look better, untrained surgeons often make errors that create serious issues, such as scarring, faulty implants, and skin resurfacing.
Understanding the Statistics
The most common incident among inpatients involves surgical errors accounting for 34% of all medical malpractice. Outpatients, on the other hand, are most often misdiagnosed making up over 45% of the total issues. Such errors can result in further financial burdens for the families involved as well as lost wages, pain, suffering, emotional trauma, and more. In some cases, punitive damages may be awarded to injury victims in cases where medical professionals knowingly or flagrantly violated accepted medical care standards, safety, or practice.
According to the American Association for Justice, preventable medical mistakes are the sixth leading killer of Americans. A study conducted by the Institute of Medicine has estimated that such preventable errors kill 98,000 persons every year at a cost of 29 billion dollars. Sadly, these errors continue to happen and only 14 percent of all cases are ever really recorded by hospitals according to a 2012 study by the U.S. Department of Health and Human Services.
Personal injury attorneys Craig Posner and Eric Feingold are both excellent attorneys, but more importantly, they are excellent people. I have seen first hand their hard work and dedication to clients. I would not hesitate to recommend their services to others.
Do I have a medical malpractice case?
You may be wondering if you are entitled to compensation because of an error that a medical professional made while you were in that person's care. The two main things that you should ask yourself to determine if you have a medical malpractice case are the following:
Did a medical professional or hospital make a mistake while treating you?
Were you injured by that mistake?
If you can answer yes to both of those questions, then you may be able to recover your damages from the person or entity that was responsible. To find out if the medical professional made a mistake, you should look at the standard of care that the doctor should have been practicing. This is the expectation that the doctor treats his or her patient well and with the same knowledge and care as other trained doctors care for their patients. Healthcare professionals that may be careless with their patients' health can include doctors, nurses, pharmacists, dentists, surgeons, therapists, chiropractors, and other medical specialists, in hospitals and clinics across the nation.
When you establish that your physician did not hold to an acceptable standard of care, then you need to show that their error caused your injury. Most cases call for at least one medical expert to attest that the doctor made a mistake and caused your injury. These are usually other medical professionals that work in the same field. Get in touch with a Fort Lauderdale medical malpractice lawyer at our firm to help you build a strong case against the person that caused your medical issues.
Finding the Help You Deserve in Fort Lauderdale
If you or a loved one has been injured or suffered adverse health damage due to medical error or negligence on the part of a healthcare practitioner, it is recommended that you consult with the legal advocates at Feingold & Posner, P.A. at your earliest convenience. These types of cases can be very complex, requiring in-depth investigation into the facts, testimony from medical experts, and the necessity to prove that what the medical professional did had a direct cause in your injury.
Our Fort Lauderdale personal injury attorneys can evaluate your case to determine if you have grounds for a valid claim which should be pursued for financial compensation. With over 30 years of combined experience, we are prepared to provide the time and attention needed to create a solid case on your behalf. Please do not hesitate to contact our office for further information.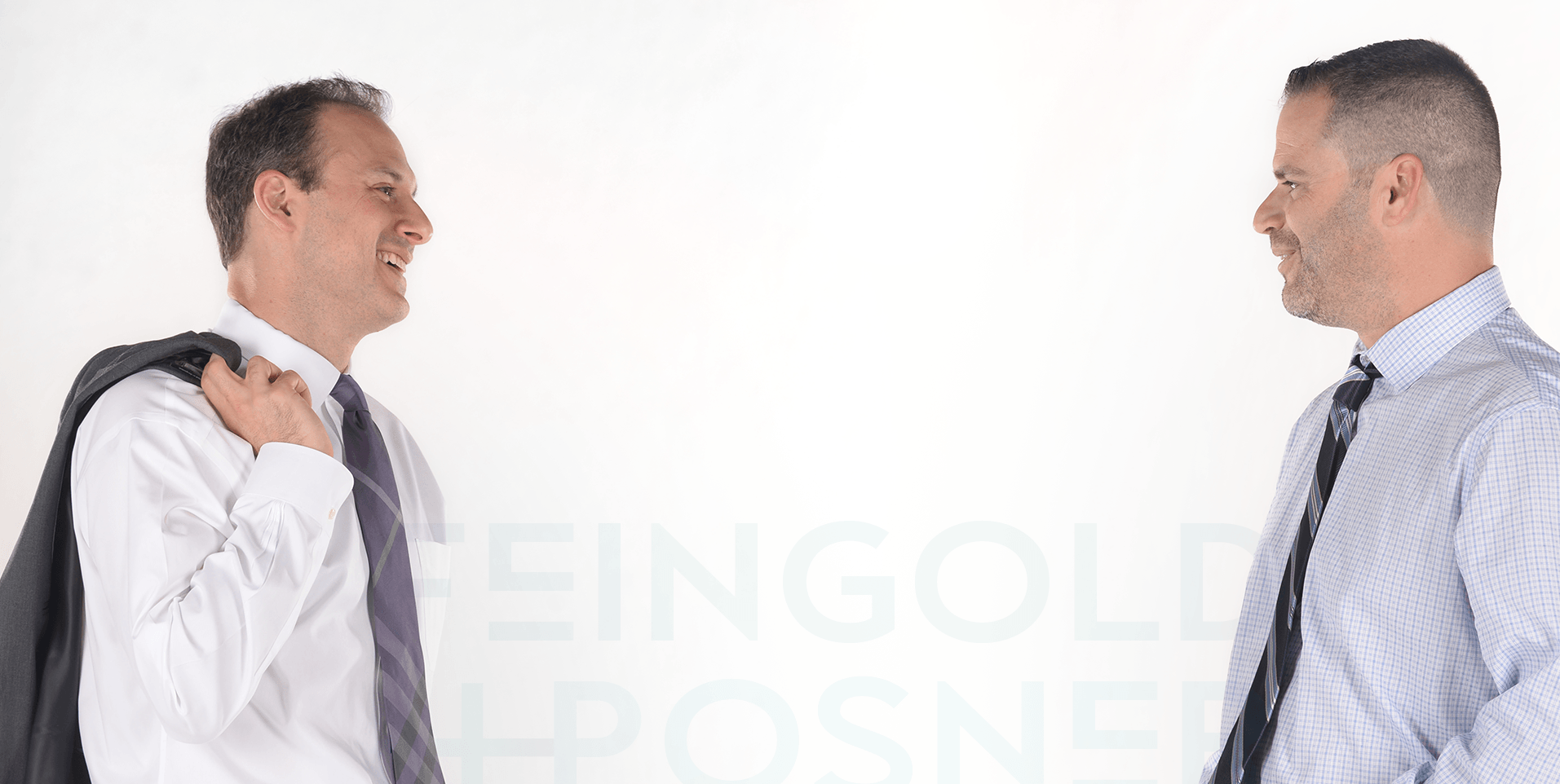 "These lawyers are not only very efficient, but caring as well. I would not hesitate to refer them to anyone."
MATTHEW T. / FORMER CLIENT