Lauderhill Car Accident Lawyer
Client-Focused Lauderhill Car Accident Lawyers Fights for Maximum Financial Recovery in Broward County and Throughout Florida
When you have been the victim of a devastating car crash in Lauderhill, pursuing recovery from your injuries and losses can quickly become overwhelming. Dealing with the insurance companies and worrying about medical bills and lost wages can be incredibly stressful. Let a Lauderhill car accident lawyer from Feingold & Posner, P.A. help give you peace of mind by going to work to demand accountability and justice for you.
Our firm's overriding goal is to provide you with the best possible client service. We understand the difficulties that you are going through after being involved in a serious car crash. That's why we keep close contact with you throughout your case, keeping you informed about the progress of your claim and helping you to make the best decisions for your interests. With our firm, you won't need to pay anything unless we can win compensation for you. 
If you have been involved in a car accident in Lauderhill that wasn't your fault, you need to know what rights you have to recover compensation for your injuries and losses. Reach out to Feingold & Posner, P.A. for a free initial case evaluation to discuss your rights and to learn more about the claims process with a Lauderhill car accident lawyer from our team. 
How Do Car Accidents Happen?
Car accidents can happen due to a wide range of causes and factors. Some of the most frequent causes of car crashes in Lauderhill include:
Speeding
Reckless driving, such as excessive speeding or weaving in and out of traffic
Tailgating
Changing lanes or turning without signaling or checking mirrors
Making illegal turns or lane changes
Driving under the influence of drug and/or alcohol
Drowsy or fatigued driving
Distracted driving, including texting/emailing while driving
Driver inexperience or unfamiliarity with local roads
Running red lights/stop signs
Failing to yield the right of way
Low lighting or visual obstructions
Poor vehicle maintenance
Defective car or auto part design or manufacture
Bad road conditions
Adverse weather
Unsafe road/intersection design
What Can You Be Compensated for after Being Involved in a Car Crash?
Financial recovery may be available to you when you have sustained expenses and losses because of a car accident that was caused by another driver or party's fault. A settlement or verdict in your car accident case can provide you with compensation for:
Costs of vehicle repair or replacement if your car is damaged or totaled in the accident
Medical/rehabilitation expenses
Expenses of long-term care for permanent disabilities
Loss of wages or income when you miss time from work or need to take a light-duty position while you recover from injuries
Loss of future earning ability and benefits of employment if you cannot return to work because of permanent disabilities that result from your injuries
Pain and suffering or lost enjoyment/quality of life if you've suffered severe, permanent disfigurement or disabilities in the car accident
Big thanks to Eric and Doug for doing a great job with the handing of my auto accident. I highly recommend them!
What Will a Lauderhill Car Accident Lawyer from Feingold & Posner, P.A. Do to Help You Make a Full Recovery?
Pursuing a claim for compensation after a car accident can be incredibly complex and time-consuming. When you are already focused on trying to recover from injuries suffered in the car crash, experienced legal help can be critical to ensuring that you also make a full financial recovery. Let a Lauderhill car accident lawyer from Feingold & Posner, P.A. go to work on your behalf by:
Reviewing the facts and evidence from the accident to determine who or what caused the accident and who can be held liable for your injuries
Gathering records to calculate what kind of compensation you deserve to recover in your case
Making sure you understand your legal rights and what to expect in your case so that you are prepared to make the best decisions for you
Preparing an effective legal claim on your behalf, including working with expert witnesses when necessary
Communicating with the insurance companies for you to protect and advocate for your interests
Timely filing your legal claims for compensation to begin aggressively pursuing the financial recovery you need, either through a settlement or by taking your case to court if needed
Contact Our Firm for a Free Case Review to Go Over Your Legal Options with a Lauderhill Car Accident Lawyer
After you have been injured in a car accident,  you shouldn't have to deal with the insurance companies on your own to get the compensation you need. Let a Lauderhill car accident lawyer help. Contact Feingold & Posner, P.A. today for a free, no-obligation consultation to discuss how our firm can assist you with obtaining financial recovery for your expenses and losses. 
About Lauderhill, FL
Lauderhill is a city located in Broward County, Florida. Lauderhill was a community development established by developer Herbert Sadkin in the 1960s. Sadkin originally intended to name the community "Sunnydale," but was convinced by a friend to adopt the name Lauderhill. Initial residential development in Lauderhill was based on architectural plans, designed by Andrew Geller, which had been put on display at the Macy's department store in New York City, where shoppers could purchase a home to be built for them. Lauderhill was initially home to a sizable retiree population, but today has become a diverse community of residents of Jewish, Hispanic, Jamaican, West Indian, and African American descent. 
Frequently Asked Questions about Car Accidents in Lauderhill
FAQ: When should I speak to a Lauderhill car accident lawyer?
You ideally should not wait to speak with or hire a Lauderhill car accident lawyer after you have been involved in a car accident. When you have sustained injuries and losses in a crash, it can take time to investigate the accident and prepare a claim for compensation on your behalf. However, the statute of limitations on car accident claims in Florida gives you only four years from the date of the accident to file suit against an at-fault driver or other parties who can be held liable for your injuries.
FAQ: Can I still file a claim when the at-fault driver doesn't have insurance?
Yes. In Florida, you have several options under the law for recovering compensation if you were hit by the driver of another car who did not have liability insurance at the time of the accident. First, you can pursue compensation for your medical bills and other expenses related to your injuries through the personal injury protection (PIP) coverage in your own car insurance policy. This coverage will provide you compensation regardless of who was at fault for the accident. When your losses exceed the limit of your PIP policy, you can choose to file suit directly against the at-fault driver, or you may be able to file another claim with your insurer if you purchased optional uninsured motorist coverage in your car insurance policy.
FAQ: Do I have a claim for a car accident I was partially responsible for causing?
Under Florida law you still have the right to seek compensation for losses you sustained from a car accident if you were partly or even mostly at fault for the crash. But the law holds you responsible for any portion of your losses from a car accident in proportion to your share of fault for causing the crash. As an example, if you were 25 percent responsible for causing an accident that you incurred $40,000 in losses from, Florida's comparative fault law means you can only recover $30,000, being responsible for the remaining $10,000 to reflect your share of fault.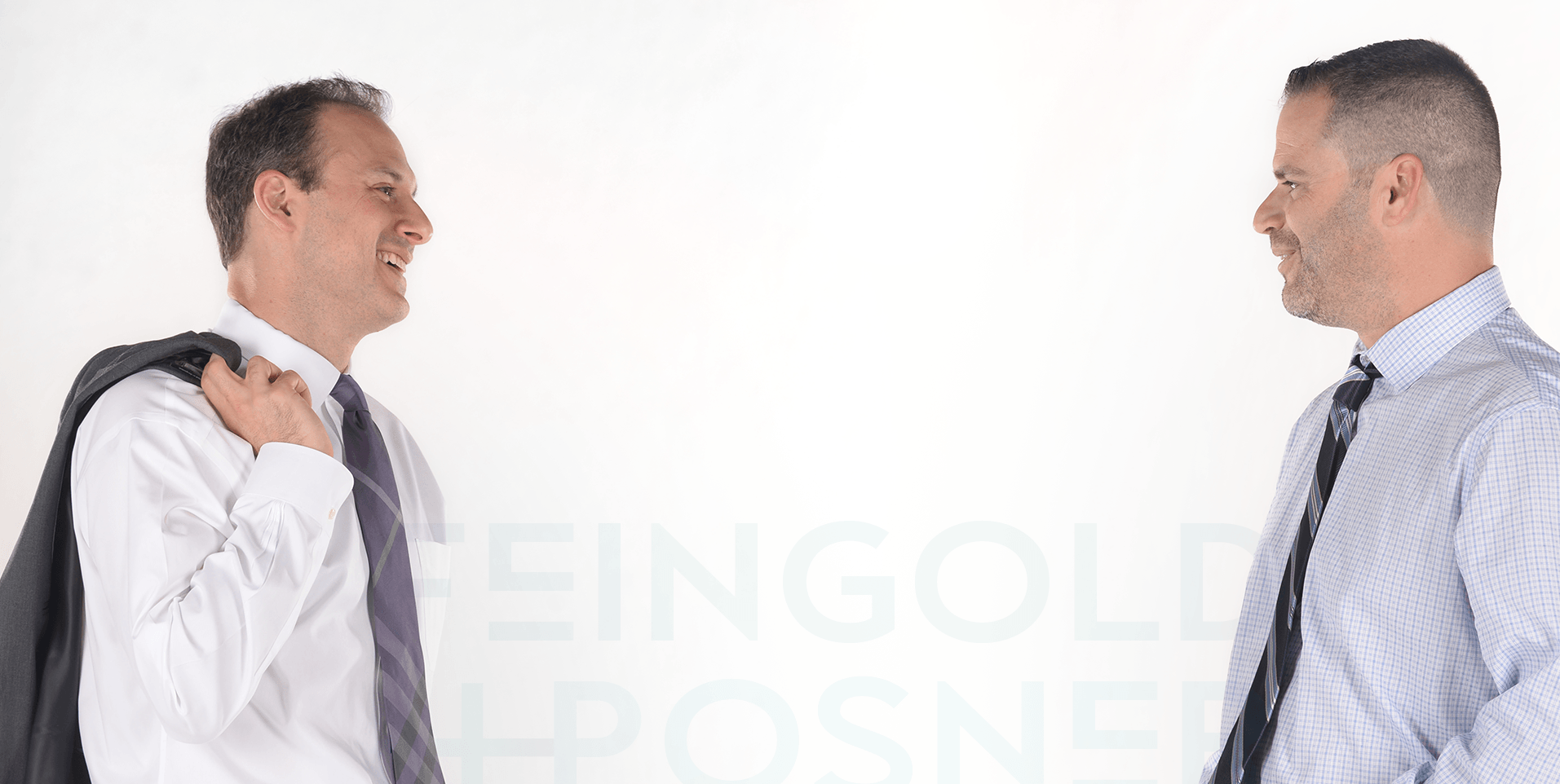 "These lawyers are not only very efficient, but caring as well. I would not hesitate to refer them to anyone."
MATTHEW T. / FORMER CLIENT