Miramar Car Accident Lawyer
Results-Focused Miramar Car Accident Lawyer Demands Accountability from Negligent Drivers on Behalf of Clients in Broward County and Throughout Florida
While car accidents can seem like an everyday occurrence in South Florida, there is nothing ordinary about a crash when you are involved in one. A serious car accident can leave you with life-altering injuries, requiring you to undergo expensive medical treatment and rehabilitation and potentially causing you to be unable to work for an extended period. Car accident injuries can also result in permanent disabilities that can be financially devastating and significantly reduce your quality of life. When you have been badly hurt in a car crash that was someone else's fault, you deserve to obtain full compensation and accountability from the at-fault driver and other liable parties. A Miramar car accident lawyer from Feingold & Posner, P.A. can help.
Our attorneys are focused on providing you with effective legal representation and personalized service during this difficult period in your life. We understand the anxiety and stress that you are feeling over trying to recover from injuries and dealing with financial pressures from medical expenses and missed work. That's why we work diligently to make the process of pursuing your legal case as smooth and efficient as possible. When you choose us for your case, you can expect to have a close connection with us throughout your case. We take the time to go over your legal options and explain the claims process for you so that you are empowered to make the best decisions for your interests. 
Don't wait to begin pursuing the financial recovery you may be entitled to after a car crash. Reach out to a Miramar car accident lawyer at Feingold & Posner, P.A. for a free case evaluation to discuss how our firm can assist you with the process of recovering compensation and justice for your injuries and losses. There is no cost to you unless we win your case. 
Miramar Car Accident Statistics
The Florida Department of Highway Safety and Motor Vehicles reports that Broward County saw an annual average of 36,749 motor vehicle crashes over the period of 2018 through 2020. Crashes led to an annual average of 22,433 injuries and 240 fatalities. In addition, there was an annual average of 23,251 motor vehicle accidents that caused only property damage.
In addition, over that period there was also an annual average of 160 crashes that involved alcohol, 22 crashes that involved drugs, and another 11 accidents that involved both alcohol and drugs. 
Causes of Car Crashes in Miramar
Many car accidents can be attributed to negligent driving. Some of the most frequent reasons for car accidents in Miramar include:
Speeding
Tailgating
Running red lights or stop signs
Failing to signal or check mirrors before turning or changing lanes
Failing to yield the right of way
Reckless driving
Drowsy/fatigued driving
Distracted driving
Driver inexperience
Driving under the influence of alcohol and/or drugs
Failing to maintain the vehicle
Other common causes of car crashes include poor road conditions, bad weather, low lighting or visibility, or design or manufacturing defects in a car or auto part. 
Big thanks to Eric and Doug for doing a great job with the handing of my auto accident. I highly recommend them!
What You Need to Do When You've Been in a Car Accident
After you have been involved in a car crash, steps you can take to preserve your legal rights to seek compensation for your injuries and losses include:
Gathering evidence at the accident scene by taking photos and video with your cell phone and getting contact information from the other driver or drivers in the accident and any eyewitnesses to the accident
Seeing a doctor as soon as possible for an exam to document the injuries you sustained in the crash
Following your medical provider's treatment instructions
Collecting bills, invoices, income statements, and other records of your financial expenses and losses
Keeping a journal to document the pain you experience or the difficulties you have with daily activities due to your injuries
Finally, make time to speak with a Miramar car accident lawyer as soon as you can to get started on pursuing financial recovery in your case. 
Financial Recovery You May Be Entitled to in a Car Accident Claim
A Miramar car accident lawyer from Feingold & Posner, P.A. will fight to make sure that you receive full compensation for the expenses and losses that you suffered from a car crash. The financial recovery that we may recover for you include:
Medical expenses to treat or rehab injuries you suffered in the accident, including hospital bills, prescription costs, and purchases of medical equipment
Costs of long-term care when you suffer permanent disabilities due to your injuries
Repair bills for damage to your car, or the pre-accident value of your vehicle if it was totaled in the accident
Loss of income during the time you cannot work due to your injuries, as well as loss of future earnings if your ability to work is affected by permanent physical impairments
Pain and suffering
Loss of quality of life due to permanent scarring/disfigurement or permanent disabilities
A Miramar Car Accident Lawyer from Feingold & Posner, P.A. Will Help You Pursue Your Legal Rights to Compensation for Your Injuries and Losses
After you have been involved in a car accident, you may not have the time and energy to also pursue a legal claim for compensation when you are already focused on treatment and rehabilitation of your injuries. You may also be under stress due to piling medical bills and lost income from not being able to work. Let a Miramar car accident lawyer at Feingold & Posner, P.A. take the stress off your shoulders by handling all the details of your case, including:
Thoroughly investigating the accident, including recovering evidence and working with accident reconstruction experts to determine what happened in the crash and to identify who should be held at fault for your injuries
Documenting your expenses and losses, including working with medical, vocational, and financial experts to calculate future anticipated losses from ongoing treatment and permanent disability
Sitting down with you to discuss what you can expect at each stage of your case
Identifying options for compensation, including applicable insurance coverages
Timely filing your claims for compensation and aggressively pursuing settlement negotiations to try to secure a fair financial recovery for you as quickly as possible
Taking your claims to court or to trial if necessary, and advocating your case to try to win a verdict in your favor
Contact Our Firm for a Free Consultation to See How a Miramar Car Accident Lawyer Can Make the Claims Process Easier for You
When you have been the victim of a car accident that was caused by a negligent driver or due to somebody's fault, get legal help to recover compensation for your injuries and losses. Contact Feingold & Posner, P.A. today for a free, no-obligation case review to speak with a Miramar car accident lawyer about your legal options. 
About Miramar, FL
Miramar is a city located in Broward County, Florida, along the county border with Miami-Dade County. Miramar was established as a "bedroom community" for Fort Lauderdale and Miami, with the city formally incorporated in 1955. Miramar was named for the Miramar neighborhood in Havana, Cuba, where the city's developer, A.L. Mailman, had a summer home. Miramar was one of the first communities in Florida to adopt a Comprehensive Land Use Plan before local governments were required to do so. Miramar is home to the headquarters of several large corporations, such as JL Audio and Spirit Airlines, as well as the location of the Miami field office of the Federal Bureau of Investigation. 
Frequently Asked Questions about Car Accidents in Miramar
Do I really need a lawyer to get a settlement after a car accident?
Although you may consider trying to handle negotiating a settlement with the insurance company on your own after a car accident, having legal representation can make the difference in the amount of compensation you recover. A lawyer can not only thoroughly investigate the accident and prepare an effective case on your behalf but will also have experience in dealing with the insurance companies and getting fair and full settlements.
Will I have to go to trial?
Most car accident cases are resolved by a negotiated settlement long before the case ends up at trial or even before the case goes to court. Only a small percentage of car accident claims are resolved by trial. Some of the factors that may affect whether your case goes to trial include how bad your injuries were, whether you are still treating your injuries, the amount of expenses and losses that you have incurred, and whether the party or parties you are seeking compensation from are contesting their liability.
How long do I have to file my claim?
Florida's statute of limitations normally gives you only four years from the date of a car accident to file a lawsuit against the driver or other party at fault for the crash. If you file suit after the limitations period expires on your car accident claim, your case may end up being dismissed by the trial court for being untimely and you can lose the opportunity to recover compensation.
The at-fault driver doesn't have insurance. What are my options?
When the driver who hit you in a car accident doesn't have liability insurance, you may still have options to recover compensation. First, Florida's no-fault insurance system requires you to first look to your own auto insurance to recover compensation for your medical expenses and lost wages by filing a claim with your personal injury protection coverage. If PIP coverage cannot fully compensate you, you may have the option of filing a claim with your insurance policy's uninsured motorist coverage if you purchased such coverage.
The accident was partly my fault. Can I still file a claim?
Yes. Florida follows the pure comparative fault rule for car accident claims. This rule states that you are not barred from pursuing a claim for compensation after a car accident that you were partly responsible for, regardless of your share of fault. However, comparative fault also means that you will be held responsible for a portion of your expenses and losses for your injuries in proportion to your share of fault. For example, if you incurred $100,000 in losses from a car accident that you are determined to have been 40 percent at fault for, you will be held liable for $40,000 of your losses.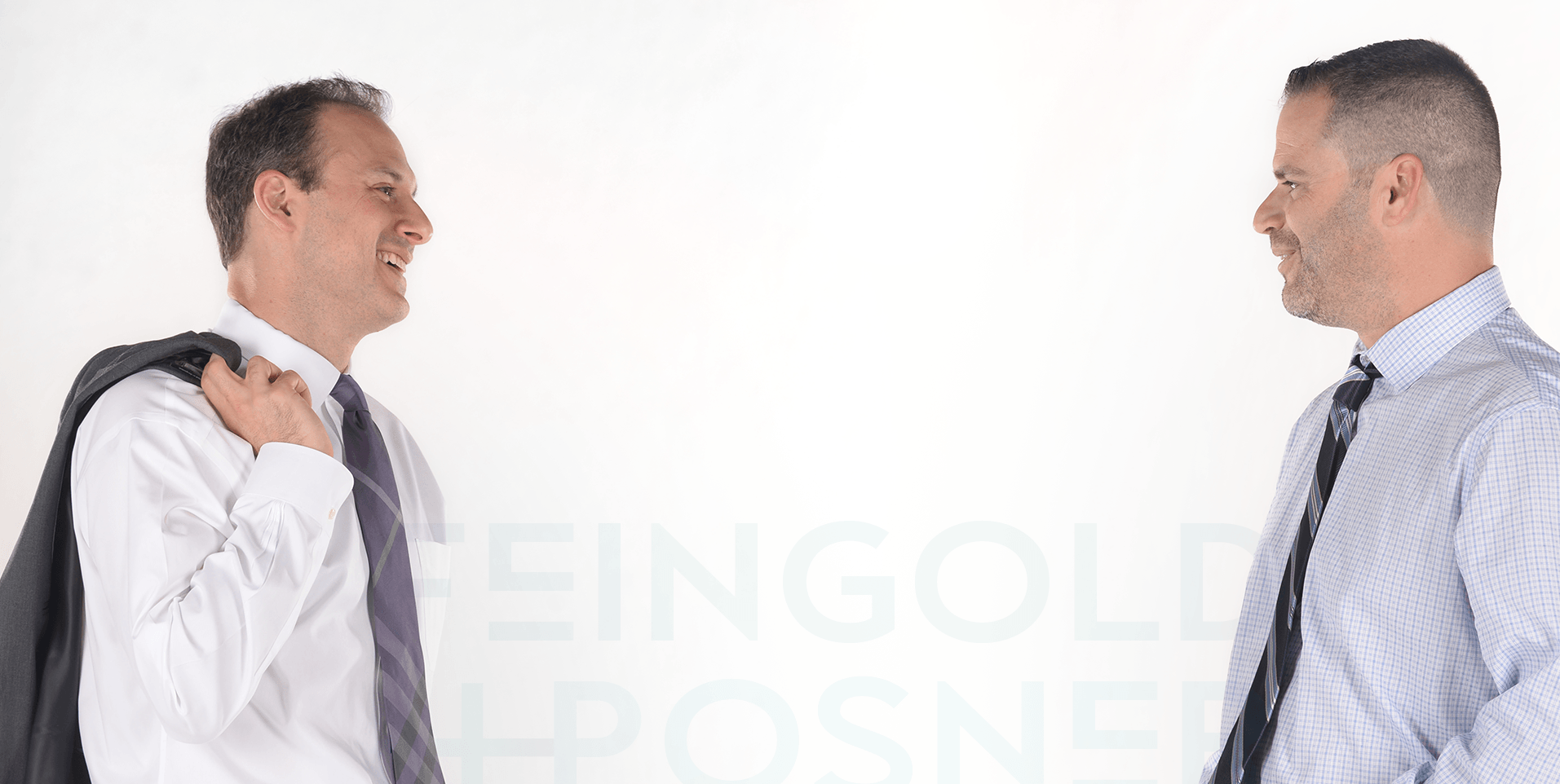 "These lawyers are not only very efficient, but caring as well. I would not hesitate to refer them to anyone."
MATTHEW T. / FORMER CLIENT