Fort Lauderdale Single Vehicle Accident Lawyer
Fort Lauderdale Car Accident Lawyer Seeks Justice on Behalf of Clients Harmed in a Single Vehicle Crash
Even if no other driver was involved in your car accident, you may not be at fault. While many single vehicle accidents are the result of driver error, a large percentage are the result of external factors which would make it difficult or impossible for the driver to avoid a crash. In such a case, it is advisable to retain an experienced Fort Lauderdale single vehicle accident lawyer to assist you in claiming compensation for your injuries, to avoid being forced to pay the price for an accident for which you are not at fault.
Liability for Auto Accidents
Single vehicle accidents may occur in a variety of circumstances, from rollover accidents to brake failure or running off the road. Depending on the circumstances of your crash, you may have grounds for legal action against the car manufacturer or against the governmental agency responsible for building and maintaining the road. For example, you could file an auto product liability lawsuit if your vehicle's design made it prone to rolling over even at safe speeds, for non-deploying airbags or brake or accelerator pedals which get stuck, or you could sue the city or county if your accident was caused by road defects or improper signage.
Great guys who take their job seriously. They took care of me when I had my accident and made sure I was walked through 100% of the way.
Proper Legal Guidance From a Fort Lauderdale Injury Attorney
Recovering compensation for single vehicle crashes is often difficult, as the insurance company will typically attempt to fix liability for a car accident involving one vehicle with the driver. At Feingold & Posner, P.A., we have extensive experience preparing such claims, and we work on a "No recovery, no fee" basis, so you will not be charged a fee unless we win your case. Let us review the situation and advise you of a strategy for claiming the settlement you deserve.
Contact a Fort Lauderdale auto accident attorney at our office today by calling 954-807-4665 today!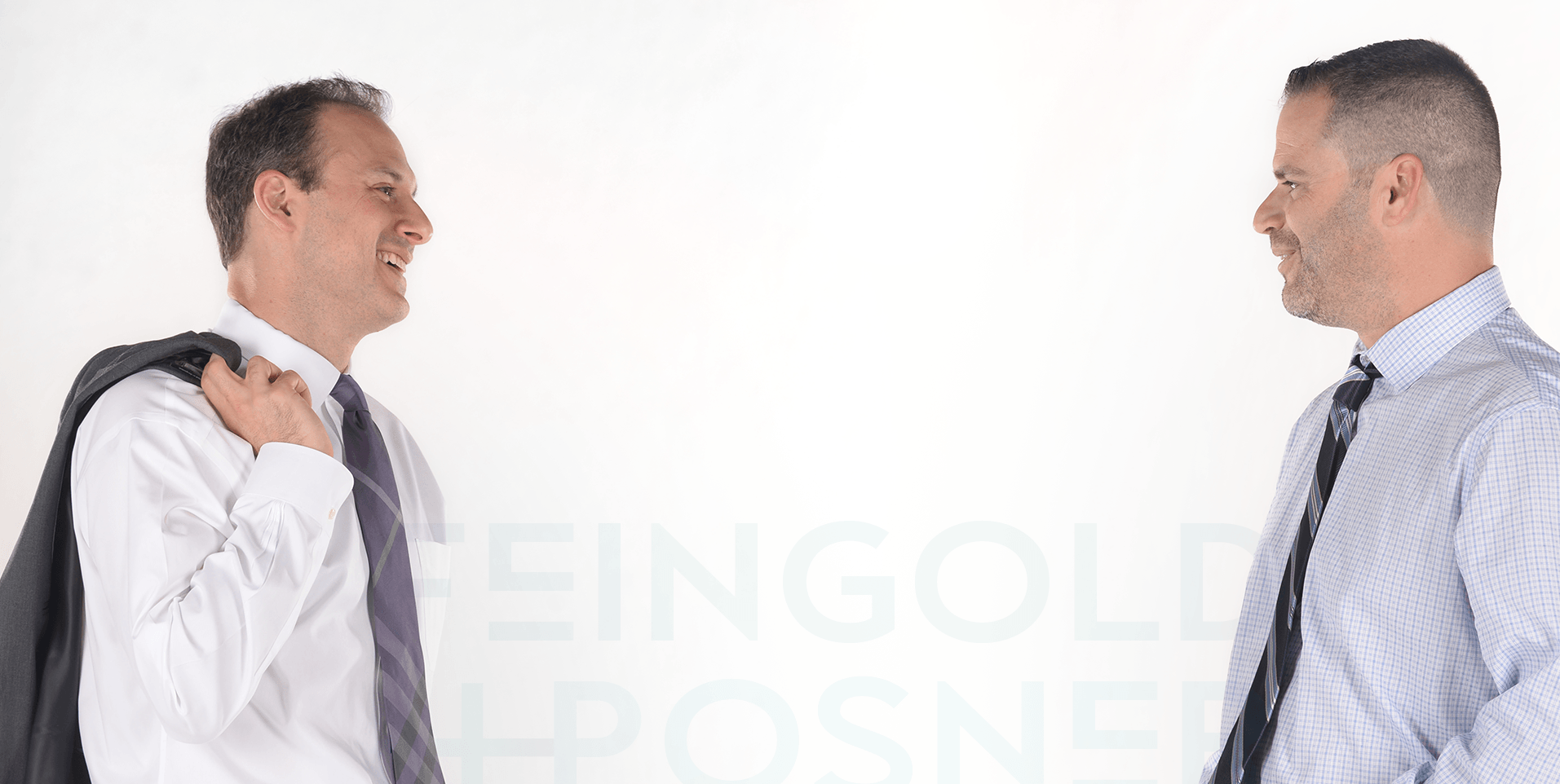 "These lawyers are not only very efficient, but caring as well. I would not hesitate to refer them to anyone."
MATTHEW T. / FORMER CLIENT