Fort Lauderdale Construction Accident Lawyer
Have you been injured due to a construction accident?
Construction sites can be an extremely dangerous place to work or be around; however, construction is very prevalent due to growing urbanization and the need for more homes and businesses. Some of the most hazardous aspects of a construction site that can lead to accidents include heavy machinery, power tools, ladders, lifting machines, wires, debris, scaffolding, and falling objects. If you or a loved one were injured on a construction site an experienced Fort Lauderdale construction accident lawyer at our firm can help you recover compensation for your injuries.
Responsibilities of Construction Site Owners
There are countless objects and scenarios at a construction site that can severely injure someone. The owner of a construction site has the responsibility of making the environment safe for his or her employees and visitors. This is why construction site employers have safety procedures and safety equipment for the workers; however, injuries still occur and the owner may be at fault. There are numerous federal laws that must be enforced in the construction industry, the Occupational Safety and Health Act of 1970 is one regulation that enforces safety in the workplace. There are various requirements, regulations, and programs that take place to ensure safety and avoid injuries.
Causes of Accidents on Construction Sites
Along with the hazardous objects present on a construction site, many things can go wrong that can result in serious injuries, such as:
Machinery malfunction
Defective tools
Unstable scaffolding
Nail gun accidents
Electrical accidents
Slip and fall accidents
Explosions
Supervisor negligence of safety precautions
Overcrowded and uncoordinated sites
Chemical exposure
These are only a few of the things that can go wrong on a construction site which is why there are so many regulations and precautions in place to try to prevent injuries in the construction industry. Various accidents can lead to different types of injuries: back, neck, spinal cord, brain and head injuries, or burns or even limb amputations can occur due to a construction site accident. These injuries can put someone out of work and cause suffering for months or even years. With the help of a Fort Lauderdale personal injury attorney, you may be able to recover compensation for your suffering.
Personal injury attorneys Craig Posner and Eric Feingold are both excellent attorneys, but more importantly, they are excellent people. I have seen first hand their hard work and dedication to clients. I would not hesitate to recommend their services to others.
Compensation For Your Injuries
While moving forward and healing can be an emotionally draining and stressful time, compensation is one part of the recovery process so seek help and hold the negligent party responsible. An experienced lawyer from our firm can fight to recover compensation for any of the following damages:
Medical costs
Rehabilitation costs
Lost income
Bodily injuries
Emotional trauma
Pain and suffering
Decreased earning capacity
Construction accidents do not just happen to workers but also to people visiting the site as well and anyone injured at a site can seek legal counsel and fight to receive compensation. Workers on the site may even be eligible for workers' compensation due to their injuries in the workplace. There are a lot of factors that go into an accident on a construction site because there are many parties involved. There is the employer who is responsible for maintaining a safe environment and following safety precautions, but on top of the owner, there are the contractors and subcontractors. If there is a problem with the machinery that caused the injury, manufacturers of the equipment may also be held responsible. These types of accidents can turn into very complicated and stressful situations.
Let an Experienced Fort Lauderdale Personal Injury Lawyer Help!
Due to the presence of numerous parties as well as the emotional and physical trauma that can arise from the injuries that you are enduring, legal guidance is crucial. There are so many aspects involved in a construction accident personal injury case that requires the knowledge and experience of a lawyer who has handled countless cases just like yours. If you are suffering from an injury due to a construction accident, contact Feingold & Posner, P.A. and let a Fort Lauderdale personal injury lawyer help you in your case. We take pride in the legal service that we provide by committing our full efforts to our clients and we also offer a free consultation so call our firm today to discuss your case.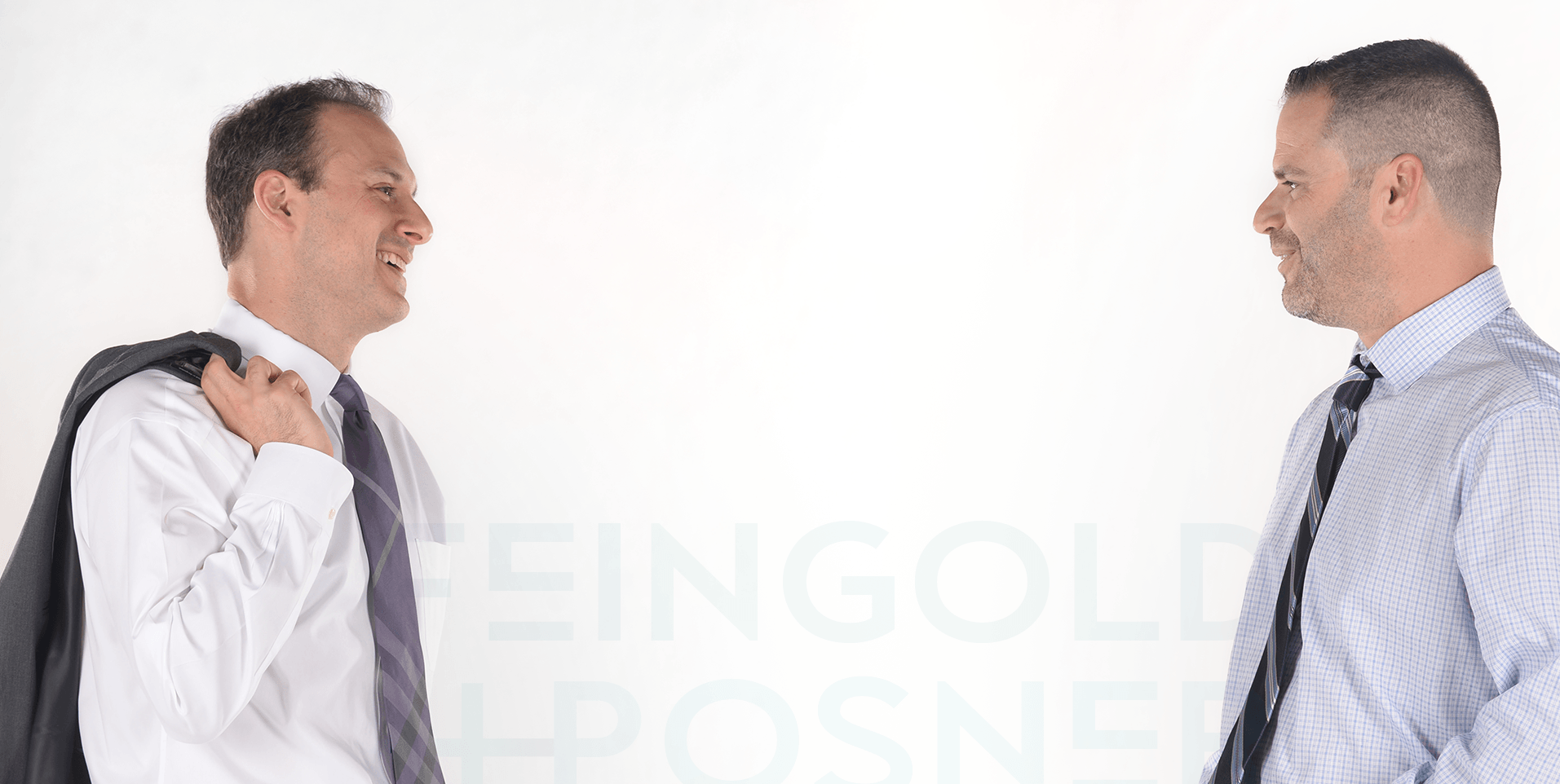 "These lawyers are not only very efficient, but caring as well. I would not hesitate to refer them to anyone."
MATTHEW T. / FORMER CLIENT