Plantation Child Injury Lawyer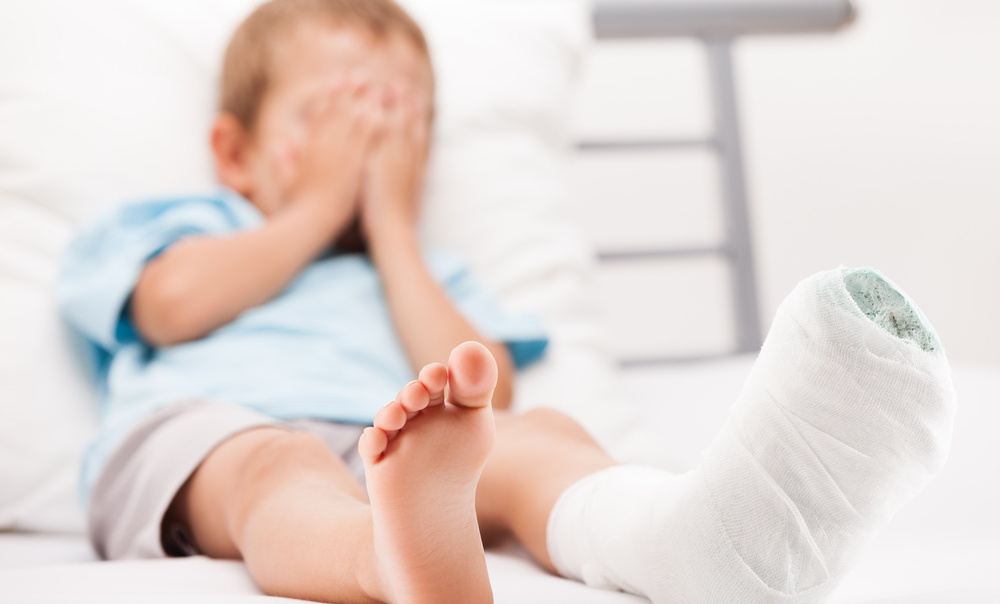 Experienced Plantation Child Injury Attorneys Obtain Compensation for Children Injured in Accidents
Children have the same rights as adults when it comes to recovering personal injury compensation. However, they cannot do so alone. Parents or legal guardians must pursue injury claims on behalf of minors and responsibly manage settlement awards. Special conflict of interest laws might also apply to childhood injury claims in Plantation, and injured minors may pursue certain claims after they turn 18. Many personal injury attorneys in the Plantation area apply the wrong legal standards, future damages calculations, and conflict of interest laws to child injury claims.
At the law firm of Feingold & Posner Accident Injury Lawyers, our knowledgeable Plantation injury litigators have the experience needed to obtain valuable compensation for injured minors and their families. Discuss your right to obtain compensation for childhood injuries, including sexual abuse and neglect, or recover damages for injured minors with our lawyers for free by calling 954-807-4665 or connecting with us online.
Plantation Events Commonly Resulting in Childhood Injuries
Children, especially young kids, do not have the same inhibitions and critical thinking skills as adults and older teens. Toddlers may run into traffic or unprotected swimming pools, and infants may choke on small toys. Negligent caretakers, drivers, and property owners often contribute to childhood injuries, but careless medical professionals and product manufacturers might also cause injuries to minors in Plantation. The following events often result in serious childhood traumas.
Traffic Accidents
Car, bicycle, bus, truck, and pedestrian traffic crashes are the leading causes of disabling and fatal childhood injuries in Plantation. Distracted driving combined with children's small size often results in devastating pedestrian impacts causing paralysis, fractures, and brain trauma.
Conflicts of interest may arise if the child's parent was driving the vehicle when the accident occurred, which is why it's essential to connect with experienced child injury lawyers. While school buses are considered the safest method of transportation for children, they also account for over 40 percent of all large bus accidents and injuries in the United States.
Children injured in traffic accidents may take advantage of Florida no-fault insurance benefits, regardless of whether they were passengers or pedestrians. Owners of Florida (and New York) registered vehicles must carry personal injury protection ("PIP") insurance. Florida requires a minimum of $10,000 in PIP benefits, which the state claims cover up to 80 percent of all car accident injuries.
Florida requires more benefits for commercial vehicles, including buses and trucks and cars used for taxi or rideshare services. Minor passengers may obtain no-fault benefits from the vehicle's policy, but children injured in traffic crashes while riding their bikes or walking to school might use their parent's PIP policies to cover initial medical expenses.
An experienced Plantation childhood traffic accident lawyer might help families understand their insurance rights, obtain immediate no-fault benefits, and sue negligent drivers for serious accident injuries.
Falls
Head injuries and fractures resulting from recreational falls are another leading cause of childhood injuries. Negligently supervised children often fall and hit their heads at daycare or fall off elevated playground equipment. Toddlers also struggle with balance when coming down the stairs or climbing, so they may suffer from injuries when left unaided.
Many children simply jump and play without fear. They may simply leap off countertops, decks, or swings without considering the consequences. Parents might obtain damages from negligent caretakers, playground manufacturers, or property owners in some cases.
Recreational Activities & Fights
Some teenagers get into fights at school, resulting in cuts, bruises, and fractures. They may also suffer from concussions during football practice or other injuries on the sports field. Parents might obtain damages for their kids, especially for young children, if they were injured at school or during after-school activities.
Minors (or adults with extended claims) might also recover damages for any physical and sexual abuse that occurred during these activities. Examples include making abuse claims against the Boy Scouts of America or U.S.A. Gymnastics.
Dangerous Products and Poisoning
Many of the products listed on the U.S. Consumer Protection Safety Commission's (CPSC) recall list are marketed and used for infants and children.
These include:
Infant bath seats posing drowning hazards
Children's socks with choking hazards
Scented children's markers with hazardous chemicals
Teething rings with choking hazards
Mountain bikes for teens with defective brakes
Flammable children's rugs and clothing
Children's sandals shoes with choking hazards
CPSC lists these products on the first few pages of the current recall list. Manufacturers and designers of products marketed to children must meet age-appropriate safety standards. Injuries caused by dangerous products often give rise to strict liability claims against the designer, parts manufacturer, and/or seller of the dangerous goods.
Medical Malpractice
Unfortunately, birth mistakes are one of the most common forms of medical malpractice in Plantation. Children might also receive substandard care from doctors without the appropriate pediatric training.
These mistakes often result in the delayed diagnosis and treatment of genetic disorders or brain injuries/limb damage sustained due to umbilical cord misplacement. OBGYNs may also fail to perform timely C-sections or cause damages during botched circumcisions. Childhood malpractice lawyers might help guardians obtain medical malpractice settlements on behalf of wrongfully injured children.
Drowning
According to the CDC, drowning is the leading cause of accidental deaths among 1 to 4-year-olds. These accidents almost always occur due to negligent supervision, roughhousing at public pools, and negligent property management. Legal guardians might recover damages for their child's drowning injuries—generally severe brain trauma or wrongful death—from careless property owners and babysitters. This includes owners who failed to protect children from entering water hazards in areas close to schools and parks.
Disabling Accident Injuries Often Suffered by Minors
Young children do not possess the same critical thinking and self-preservation skills as adults. As such, they cannot always recognize obvious dangers and remain at the mercy of doctors and caretakers.
Many of the above traumatic events result in the following life-altering injuries and conditions:
Hypoxic/Anoxic Brain Injuries – This brain trauma occurs when something cuts off the child's oxygen supply. Brain cells begin dying after only 5 minutes without oxygen. As such, children who choke, drown, or suffer from umbilical cord compression during birth might develop permanent cognitive disabilities. Conditions such as cerebral palsy result from oxygen deprivation, which commonly occurs due to lack of parental supervision or medical neglect.
Closed Traumatic Brain Injuries – Falls are the leading cause of closed traumatic brain injuries in children under four. Most young children do not have fully developed skulls, meaning they're more susceptible to internal head trauma. Falling off playgrounds or during recreational activities also causes brain injuries leading to concussions, seizure disorders, and learning disabilities. Car accidents also frequently result in severe brain trauma in teenagers.
Shaken Baby Syndrome – This brain injury often appears when infants, who have underdeveloped neck muscles, are violently shaken. Most instances of Shaken Baby Syndrome occur when abusive parents or caretakers shake children to stop them from crying. Long-term symptoms include intellectual disabilities, blindness, developmental delays, seizure disorders, and cerebral palsy. Legal guardians might help children obtain damages from negligent caretakers and government benefits in such cases.
Quadriplegia – Crosswalk accidents involving speeding and/or drunk driving often result in devastating spinal cord injuries. When vehicles traveling over 25 miles per hour impact children, kids generally suffer from neck and upper back injuries due to their height. This often results in quadriplegia.
Leg and Wrist Fractures – Recreational sporting accidents, including falling off bicycles, most often cause wrist, arm, ankle, and leg fractures. Most fractures heal in a few months, but some crushing fractures may require multiple surgeries and even necessitate amputations following severe infections.
Concussions – This type of mild traumatic brain injury may occur when children fall, play sports, or hit their heads on furniture. Though it requires an emergency medical examination to check for brain bleeding, children generally recover within a few days. However, some kids continue experiencing confusion, visual difficulties, and painful headaches after their anticipated recovery period. They may have developed post-concussion syndrome necessitating expensive cognitive rehabilitation and must take precautions to prevent the potentially fatal second-impact syndrome.
The above conditions are some of the most serious injuries suffered by Plantation children in preventable accidents, but this list isn't exhaustive. Kids also commonly suffer from negligently inflicted burns, electrocutions, smoke inhalation injuries, dog bites, accidental poisoning, skin rashes, and spine injuries. Because serious injuries can severely impact the child's appearance and social life, many injured children suffer from undiagnosed depression and anxiety.
They may develop social disorders necessitating counseling or secondary conditions associated with their initial injury. Our experienced child injury lawyers understand that, to kids, broken wrists can mean more than a few months in a cast. We do not neglect the emotional and psychological impact of these injuries on Plantation children and will fight to recover pain and suffering damages.
Personal injury attorneys Craig Posner and Eric Feingold are both excellent attorneys, but more importantly, they are excellent people. I have seen first hand their hard work and dedication to clients. I would not hesitate to recommend their services to others.
Parties Authorized to Sue on Behalf of Injured Minors in Florida
After an accident, one or both parents may generally sue negligent parties on behalf of their injured child. Natural guardians, i.e., grandparents with custody, also have priority. If all potential guardians have conflicts of interest, the court may authorize a plaintiff ad litem to bring the claim. Many cases also require a guardian ad litem to review any proposed settlement offers and represent the best interest of the child.
Parents or guardians might file civil lawsuits for:
Auto negligence
Premises liability
Negligent supervision
Medical malpractice
Assault and battery
Abuse
Sexual assault
Products liability
Wrongful death
Under Fl. Stat. § 744.387, the appointed guardian may settle child injury claims without court approval for up to $15,000. Proposed settlements over $15,000 require a judge to approve the infant compromise. Likewise, the judge must approve any settlement offer received if the guardian filed personal injury litigation. Adults (those over the age of 18) might also file lawsuits for their childhood injuries if their guardian did not previously file or settle the claim.
In most cases, minors have seven years from the date of injury to bring their childhood injury claims as adults. This means a 15-year-old injured in a car accident has until he's 21 to sue for personal injury damages. Special extensions might also apply to childhood sexual abuse claims. A dedicated Plantation child injury lawyer can help claimants understand the special time limits applicable in their cases.
Protecting Plantation Infant Settlements From Misappropriation
Experienced infant compromise attorneys understand the special procedures applicable to obtaining settlement money for injured children. Most courts require the parent/guardian to place any settlement money in a guardianship, i.e., trust account, monitored by the court.
This prevents legal guardians from taking settlement money meant to compensate the child for past and future losses, including:
Lost earning capacity
Medical bills
Special education costs
Caretaker expenses
Rehabilitation
Therapy
Physical pain
Emotional suffering
Disfigurement
Lost enjoyment of hobbies
However, parents may recover money expended on behalf of the injured minor after the court receives the settlement proceeds. This includes reimbursement for out-of-pocket medical costs and missed work related to the child's injury. As such, it's important to keep receipts and records of all parent-specific damages related to the child's trauma. Children suffering from catastrophic injuries, including severe brain trauma, amputations, burns, and paralysis, often obtain high-value settlements monitored by local courts.
Cost of Obtaining a Plantation Child Injury Lawyer
Parents struggling to work while caring for seriously injured children seldom have the money to pay expensive legal fees. At Feingold & Posner Accident Injury Lawyers, a Plantation child injury lawyer doesn't get paid unless we recover needed compensation for your child or childhood injuries. We might even front all necessary expert witness fees and litigation costs to maximize the value of your injured child's claim.
Because courts strive to protect children's settlements, judges must generally approve any claimed attorney's fees and expenses. This means multiple parties, including court personnel and guardians ad litem, are looking out for your child's best interest. There's no risk associated with discussing your child's legal claims with a dedicated Plantation child injury lawyer at Feingold & Posner Accident Injury Lawyers. Contact our Plantation office for free to schedule your confidential legal consultation by calling 954-807-4665 or connecting with us online.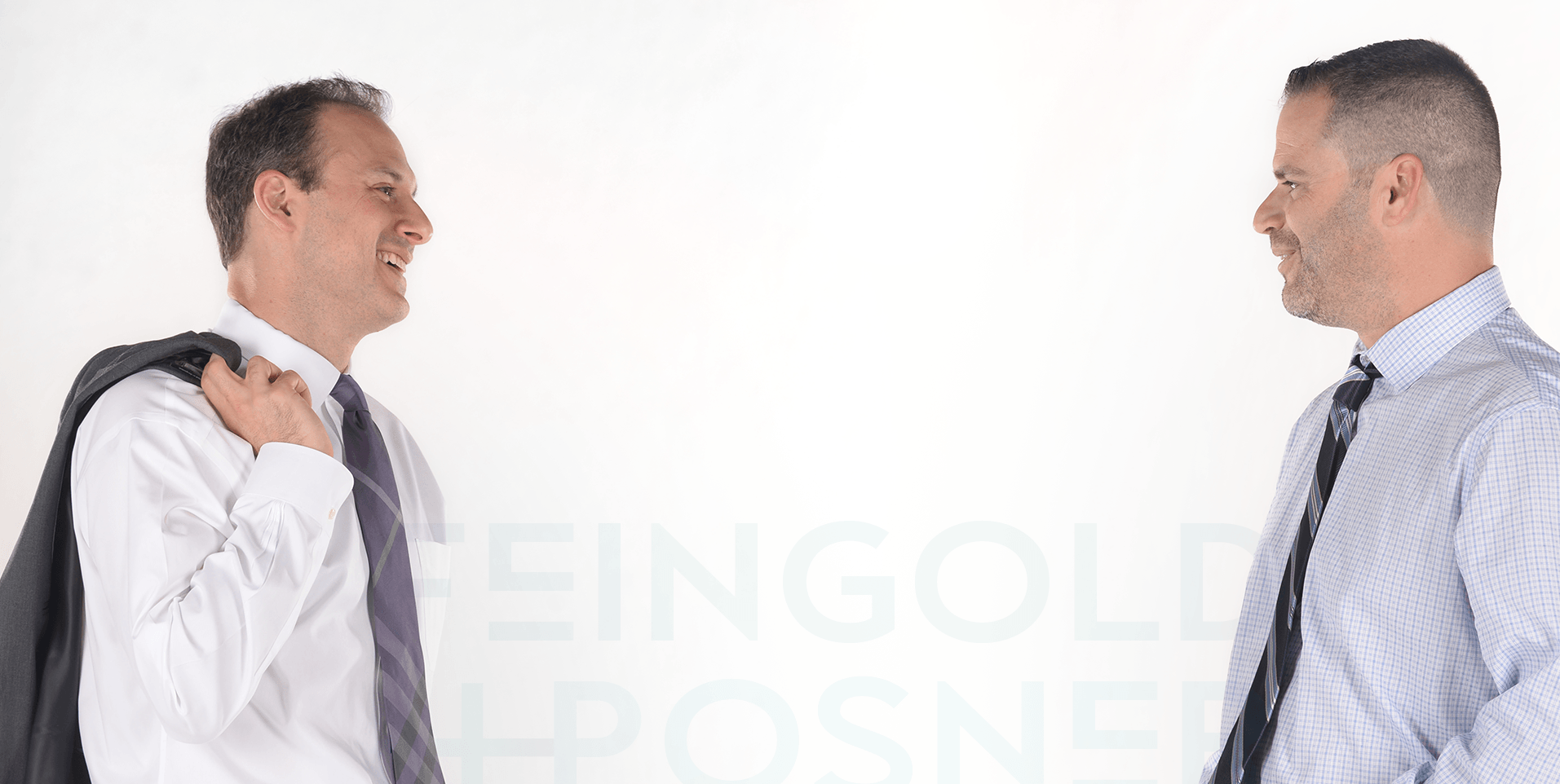 "These lawyers are not only very efficient, but caring as well. I would not hesitate to refer them to anyone."
MATTHEW T. / FORMER CLIENT