Types of Car Accidents in Florida
Car Accident Attorney In Fort Lauderdale
Thousands of auto accidents occur every year in this country involving various factors and types of collisions. The resulting injuries can range from scratches and bruises to irreparable damage to the brain and spinal cord. These types of car accidents in Florida can be rear-end collisions, side impacts, head-on collisions, vehicle rollovers, and vehicles running off the side of highways, into guard rails, medians, and over embankments. Car accidents can result in striking other objects, pedestrians, bicyclists, walls, trees, and more. They can be minor fender-benders or fatal crashes.
What Are Common Causes Of Vehicular Accidents?
The causes of all these types of accidents can range from inattention, driving while drunk or drug-impaired from street drugs, over-the-counter drugs, or prescription drugs, driving while texting, talking on a cell phone, or being otherwise distracted with electronic or mechanical devices, radios, CDs players, or GPS systems, from speeding, disobeying traffic signs, signals, or laws, from poor road maintenance or signage, bad weather conditions, and from defective auto parts, such as brakes, tires, seatbelts, or airbags, and from safety issues with the car itself, as in SUV rollovers.
Learn Your Rights From Our Knowledgeable Legal Team
In any type of accident where negligence has been the underlying factor, it is vital that you learn about your legal rights and the options available to you. At Feingold & Posner, P.A., you can talk to a Fort Lauderdale car accident attorney who has been routinely handling such accident cases for many years. We can review and evaluate your case under personal injury law and advise you on all of the legal factors involved and the proper course of action to take.
In most cases, you will be dealing with an insurance company that will seek to pay you as little as possible. Having an aggressive and skilled attorney representing your rights and interests in such a matter can be invaluable. Insurance companies will often respond better to a personal injury attorney than to you as an individual. Your attorney can make the difference between a fair settlement offer and one that hardly reflects your losses and injuries.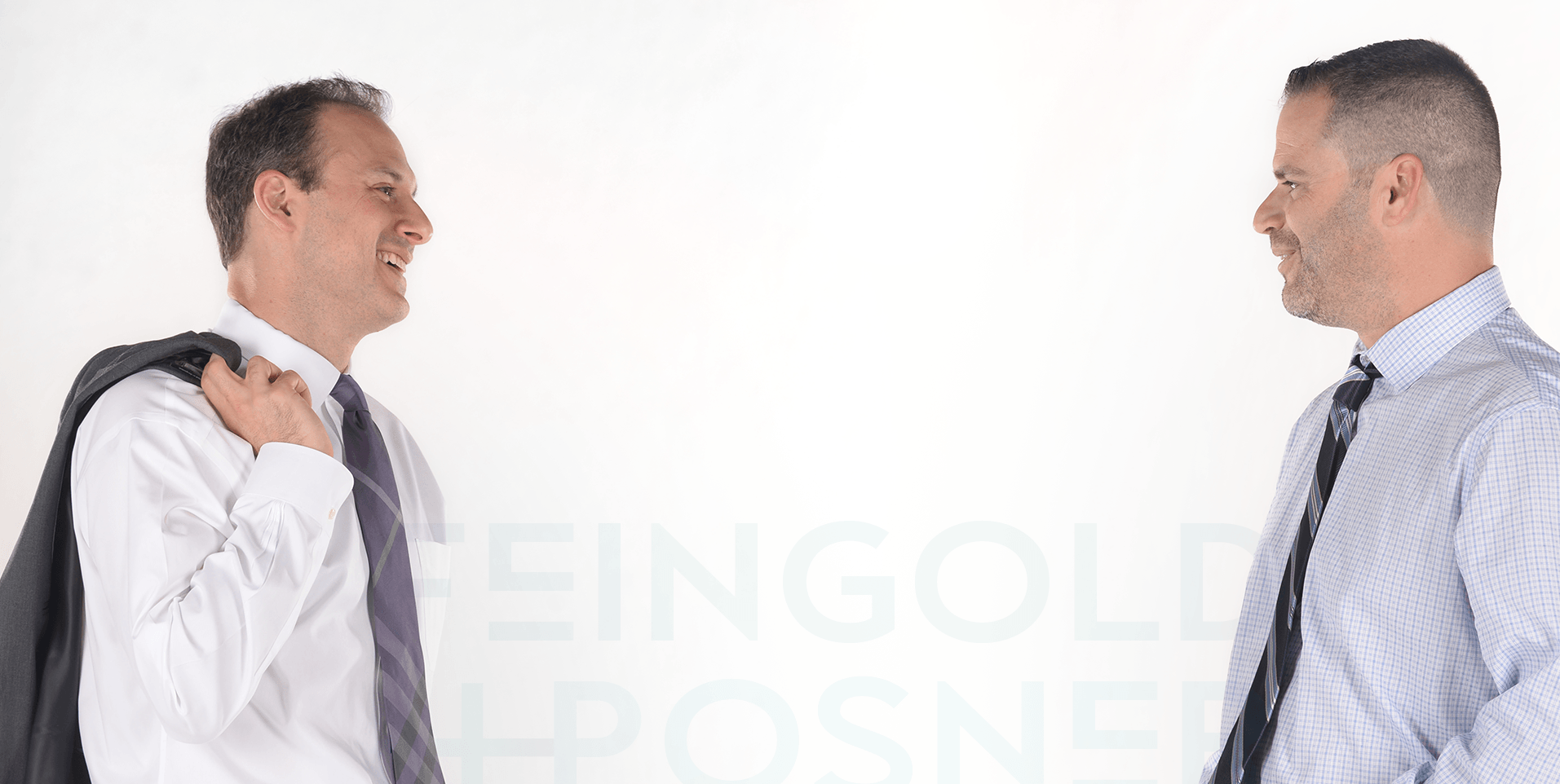 "These lawyers are not only very efficient, but caring as well. I would not hesitate to refer them to anyone."
MATTHEW T. / FORMER CLIENT